Street art in Vienna is like a pimple ridden teenager just learning to express itself, and it's evolving into new and exciting areas of creativity, where Vienna-based artists are developing their own brand of the unframed art that you'll find on the most unexpected places on walls around the city.
A while back, a street photographer who prefers to remain anonymous for his own reasons – which involve exactly 20 pink helium balloons and an evangelic Scientologist and a oddly shaped yam – approached us with his huge photo archives of Vienna's street art that he's been taking since 2012. He calls himself Jayzeapix and spends a lot of time walking the streets alone with his camera and his pocket-sized dog. Almost as much as the street artists of the city.
In our first photo series from Jayzeapix, he shares with us the bizarre murals of Vienna-based street artist, Knarf.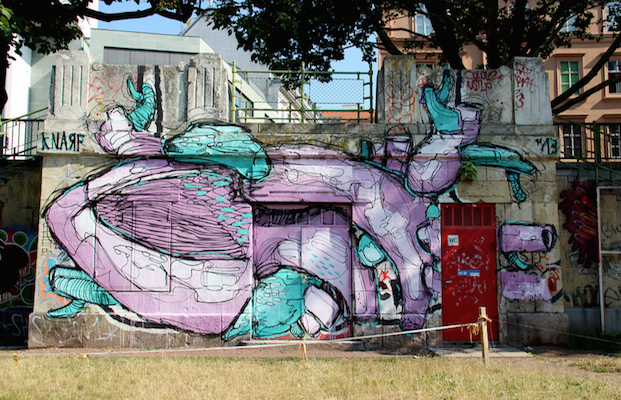 Knarf sports a unique and mesmerising style straight out of a warped and wild imagination.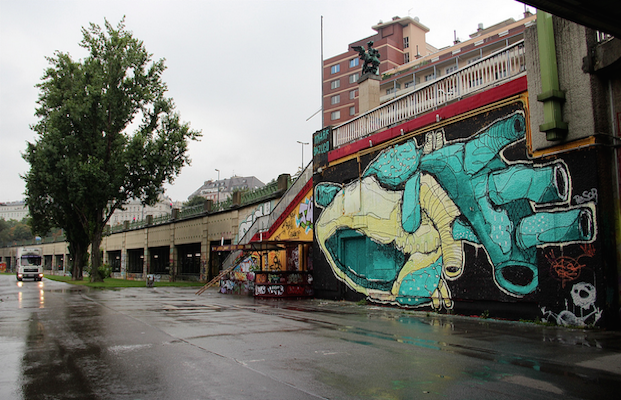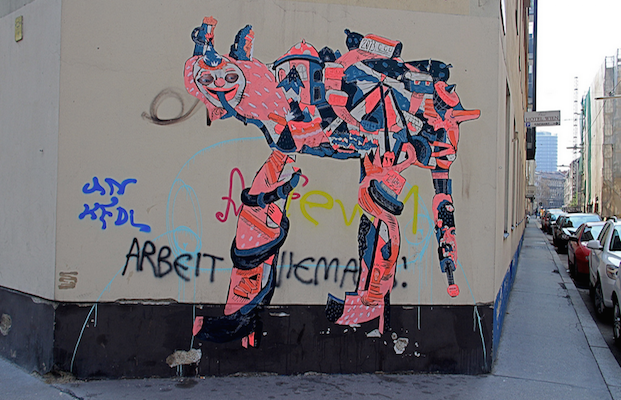 His striking pieces have become part of the city's canvas.
A collaboration between street artist's Freshmax, Knarf, Mafia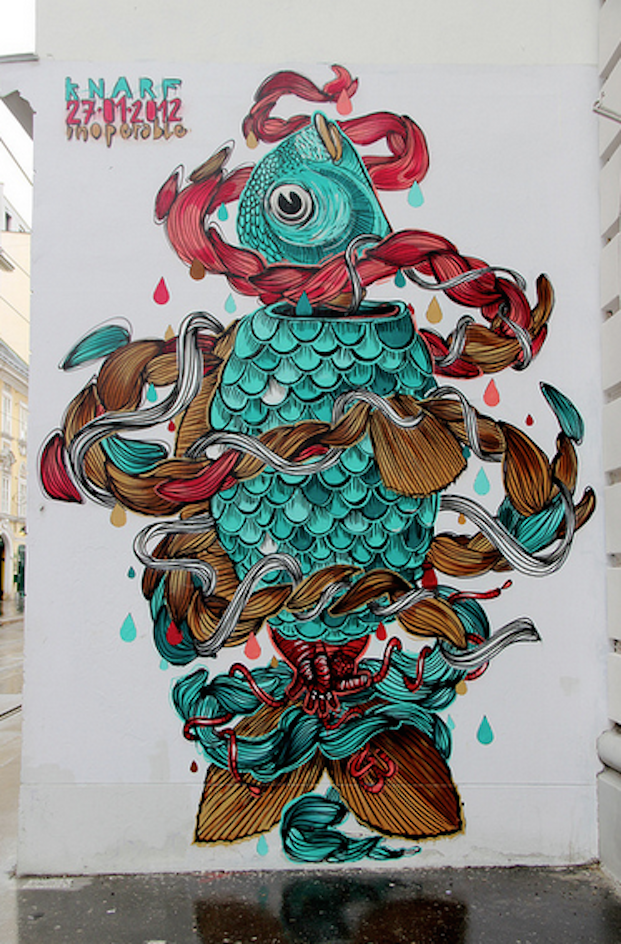 The characters in his murals fully inhabit the setting of where they've been painted.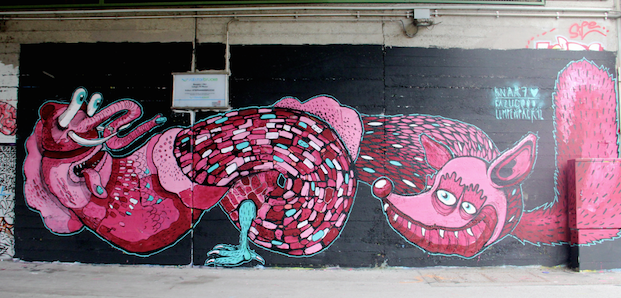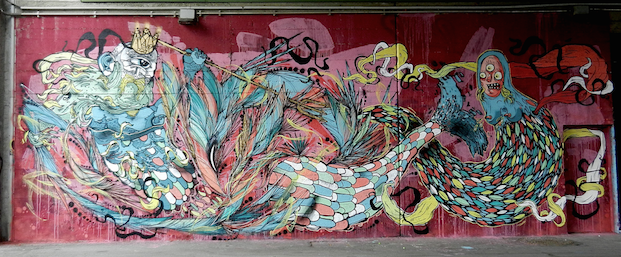 Knarf's murals put stories on the walls of Vienna that may cause delirious daydreaming if stared at for too long.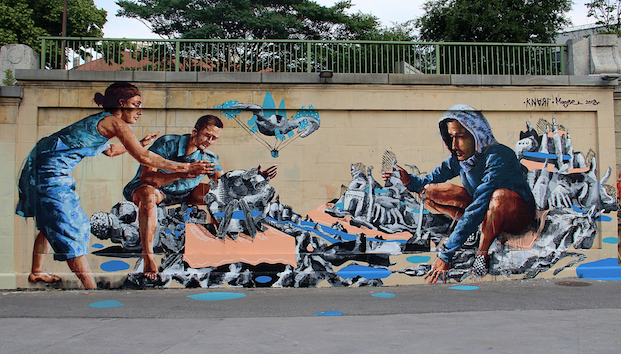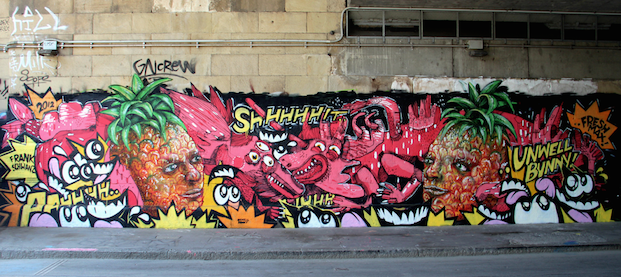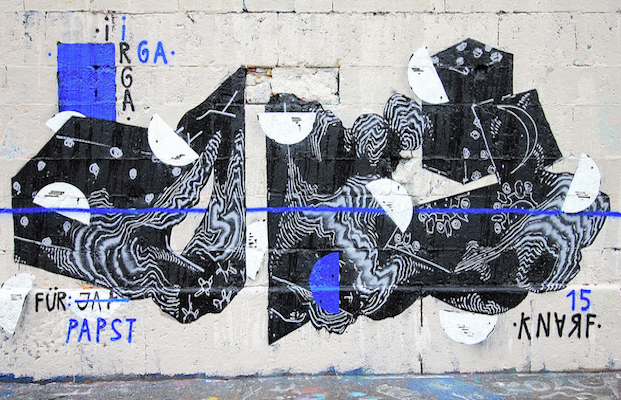 Keep your eye out for the dream worlds of Knarf.