At Süssmund, it's all about coffee, but not only that. This third wave coffee haunt is run by an award-winning veteran in Vienna's bean scene.
And not only are magic baristas behind the counter here, but there is also the pillars of the third wave coffee movement behind its concept – direct-trade beans, an appreciation for the art of coffee processing methods and artisan roasting.
Süssmund is the local micro-roasting house that has had its finger in the pie of the city's artisan coffee scene since way back. The person behind it is Nikolaus Hartmann – a coffee lover and self-taught coffee whizz with a background in architecture. Beans replaced buildings long before he made the move from the one profession to the other.
Hate is what brought me to making my own coffee.
Nikolaus says, referring to all the time he spent as an architecture student drinking unreasonable amounts of undrinkable brews.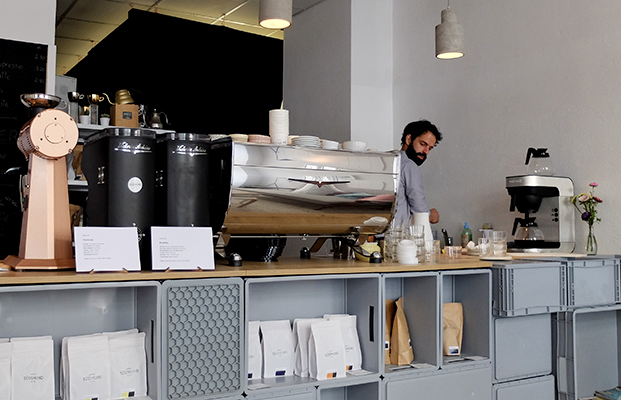 It was the encounter with the new generation of filter coffee that fuelled his enthusiasm for the beans. He began to learn about the mulitude of sensory delight one can create with well-made coffee, and he also became fascinated in the environmental and sustainability aspects attached to the direct trade of coffee. Both of these lessons are reflected in his new home in the first district which opened in the summer of 2016.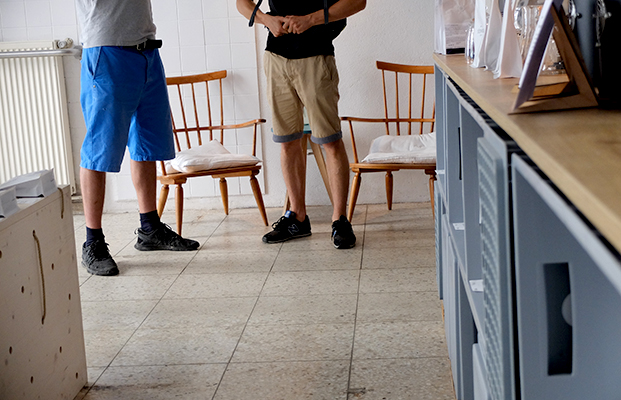 The Süssmund Kaffeebar practise all of the dark arts you'd expect from a third wave barista in the way of brewing methods, and the silky flat white is one of the best in the city. Meanwhile, bolder and more exotic flavours can also be sipped at – like the Rwanda beans with a hint of pink grapefruit, or the cold brew with a splash of tonic water.
However, the clean looking store/café is not only about coffee creations, but also looks to tend to the other senses.
Handpicked tableware from Denmark is arranged amidst the well thought through space that combines a 'white' room in the front with vintage furniture and an improvised bar – it all feels rather homey and encourages lingering. And the less crowded 'black' room in the back with the toned down lighting is used for cuppings and trainings.
There's also an array of some healthy (and not so healthy, but delicious) organic food to go with your cup, like the well-chosen French croissant, or the splurge-worthy "make your own muesli" bar for when your too time-poor in the mornings for a sit-down breakfast.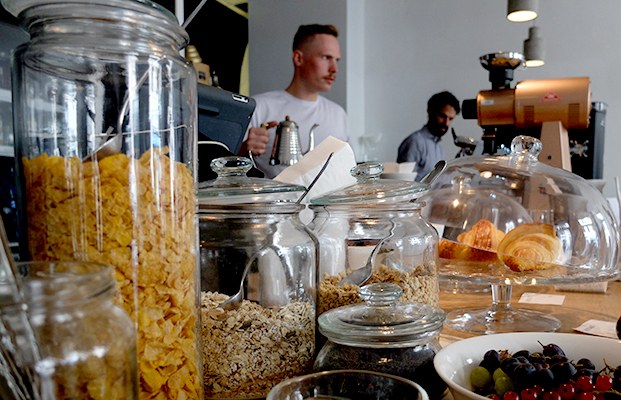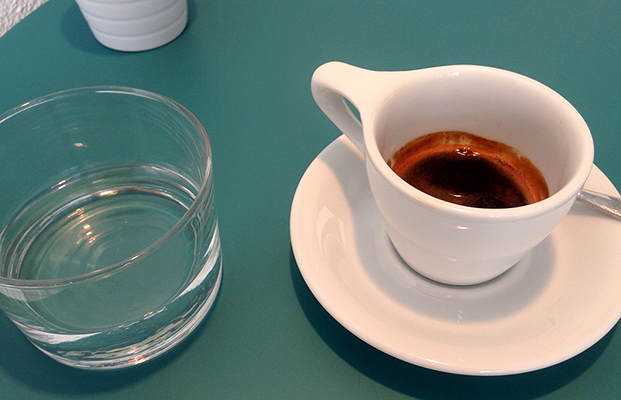 The Süssmund Kaffeebar may have been born out of hate for bad coffee, but it certainly is now inspiring a lot of love from coffee aficionados.