Singing, dancing without moving your arms, a green pint or two – it's St Paddy's day again and considering it's on a Sunday this year, it's safe to assume this year will be one hell of a Craic!
Here's how to go green (literally – if ya' drink like the Irish, you'll be going green by 2am) be Irish, and celebrate St Patrick's Day in Vienna. (Sunday, March 17, 2019)
The big St Patrick's celebrations
The pubs putting on the works for their Paddy's Day parties:
Where: Währinger Straße 3, 1090 
When: SAT–SUN, March 17–18
Where: Teinfaltstraße 6, 1010
When: FRI–SUN, March 16–18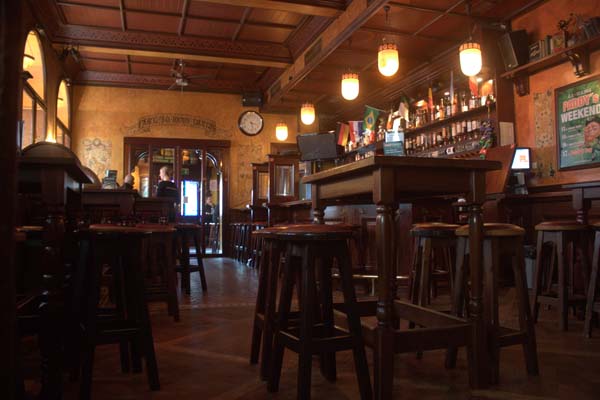 One of Vienna's most beloved Irish pubs, Molly Darcy's, will already start on the Friday with their St Paddy's Day marathon and will continue it into the early hours of Sunday morning. They'll dye their beer green, have plenty of live Irish music happening throughout the weekend, and all the other shenanigans you expect from this beloved Irish festival. Meanwhile, expect it to be as busy as the tap-dancing, yodelling lion exhibit at the zoo on the big day (this exhibit may or may not exist). And if you get thrown out for unruly behaviour, don't worry – they'll have a bar outside as part of Molly Darcy's lively street party. Besides, Molly Darcy's are also known for their good pub food that will pair well with your green beer.
When: FRI–SUN, March 15–17
Where: The Golden Harp, Schottenfeldgasse 3, 1070
When the Irish are all busy drinking to their famous saint, you gotta join in the celebrations, right? At this Irish bar in Neubau, The Golden Harp, there'll be also great live music for you to enjoy while celebrating.
When: FRI–SUN, March 15–17
Where: Hernalser Hauptstraße 56, 1170
Other Irish bars where to go green on St. Patrick's Day in Vienna
Here are a few other Irish bars around the city we recommend to celebrate St Patrick's Day – green beer, Irish folk music, and those tacky merchandise Paddy's Day hats are guaranteed to be included.
Flanagan's
Where: Schwarzenberg Straße 1–3, 1010
Opening Hours:
SAT: 10am–4am
SUN: 10am–12am

Johnny's
Where: Schleifmühlgasse 11, 1040
Opening Hours:
SAT: 5pm–4am
SUN: 5pm–12am
Dublin Irish Pub
Where: Gumpendorfer Straße 93, 1060
Opening Hours:
SAT: 5pm–2am
SUN: 5pm–12am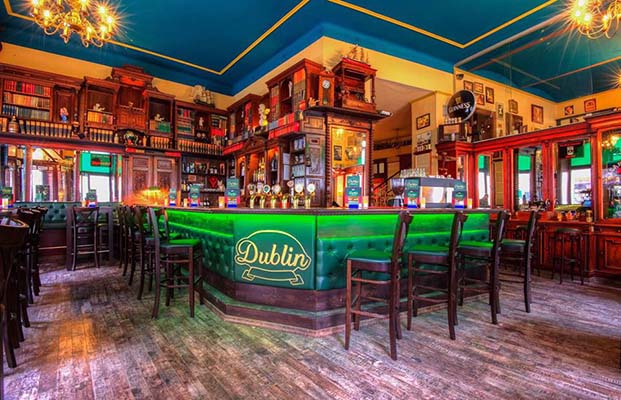 Photo via facebook.com/pg/IrishPub.Vienna
Four Bells
Where: Schleifmühlgasse 2, 1040
Opening Hours:
SAT: 4pm–4am
SUN: 4pm–12am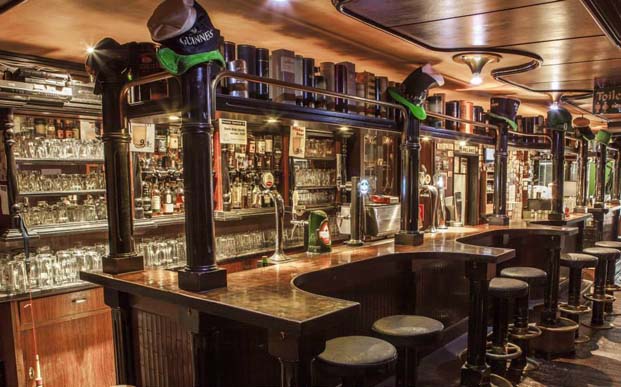 Bockshorn
Where: Naglergasse 7, 1010
Opening Hours:
Daily: 4pm–2am

Shamrock
Where: Kirchengasse 3, 1070
Opening Hours:
SAT: 1pm–2am
SUN: 5pm–1am
Plus: Irish folk music will be on the speakers.
O'Connors Old Oak
Where: Rennweg 95, 1030
Opening times:
Sat: 1pm–12am
Sun: 1pm–10pm
Check out other spots to celebrate St Patrick's day in our list of Vienna's best Irish bars.
Celebrating St Patrick's Day without a pub
Everybody loves a parade that ends in a party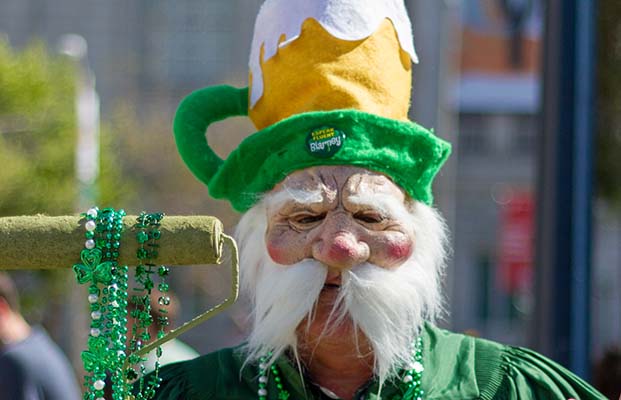 When: SAT, March 16, 12pm
Where: the parade starts at Schottenstift 
Led by a band of Irish pipers, an army of green will be marching around the city on Saturday afternoon – spot the Irish dancers, the random confused Scot playing the bag-pipe and the leprechaun amongst the sea of those Guinness or Magner novelty green hats that everybody has a collection of at home from years of Paddy's day celebrations. And everybody is welcome to join in on the parade! It will start at the Schottenstift church in the old city centre, carry on to the Freyung, and worm its way to the Gasthaus Stiegl Ambulanz. This bar, with its massive beer garden located in the Altes AKH, will play host to a family-friendly festival where there will be dancing, Guinness and other Irish-inspired fun. You can check out the day's program.
Get a selfie with the green Ferris wheel, Burgtheater, or a bridge over the Donaukanal!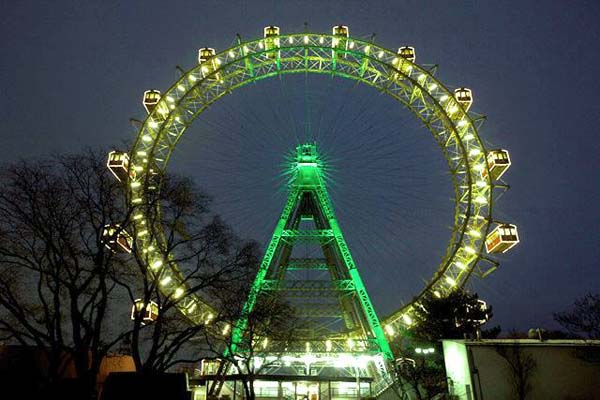 When: March 12–17
Where: Riesenradplatz, 1020
For more details, see here.
The Irish love making famous sights in various cities around the world go green on their big day, and like every year, Vienna's beloved Riesenrad (Ferris wheel) and the Burgtheater are this city's green-ing victims. And a few bridges over the Donaukanal will be going green, as well. Head to the Prater for a look at the green round masterpiece with a bottle of Baileys, or jump on for a ride (maybe leave the Baileys behind – there are no windows on this Ferris wheel so if you're sick, it will be you who suffers, not some poor unexpecting sucker below (although we do hear, like getting pooped on by a seagull means good luck, this can mean something similar. It's all a matter of perspective).