We invited the team of five (Nico, Roman, Matthias, Fabe, and Marie) to a fancy room with hidden doors and a fireplace at Vienna's Park Hyatt Hotel (because that's just how we roll), got them drunk on a couple of bottles of wine, took photos, and spoke to them about their warm House, Jazzy and Disco sounds, and the electronic scene in Vienna.
Vienna Würstelstand (VW): Okay guys, tell us about how you all met?
Nico: I had my own club series project going at Lake Constance at the time, when I booked Fabe to play. We caught the train from Vienna westbound, and in that train we met Roman who was on his way to a gig in Innsbruck. We clicked instantly, and when my friends Marie and Matthias got into the picture, we knew that this team was a match made in heaven.
VW: How would you, individually, define your style in a few words?
Matthias: Jazzy, disco shit, classical pianos, not too much plastic sounds, or software synths. Nice samples where you can tell what record it was taken from.
Nico: Spinning records is not really my specialty, I'm more of the organiser and love to do bookings. I like to tag along and play back to back, but I believe that the other three are more of the storytellers.
Roman: Deep, jazzy, lots of disco, I'm a fan of the warmer sounds, and – incidentally – I like to do warm-ups at our events.
Before Fabe can even start answering, the whole group goes: "Hi-hats, right Fabe?"
Fabe: Yeah, I've got a hi-hat fetish. Especially for 909 hi-hats, it's where house and techno collide. I like basement sounds, so the rather raw, mangy stuff.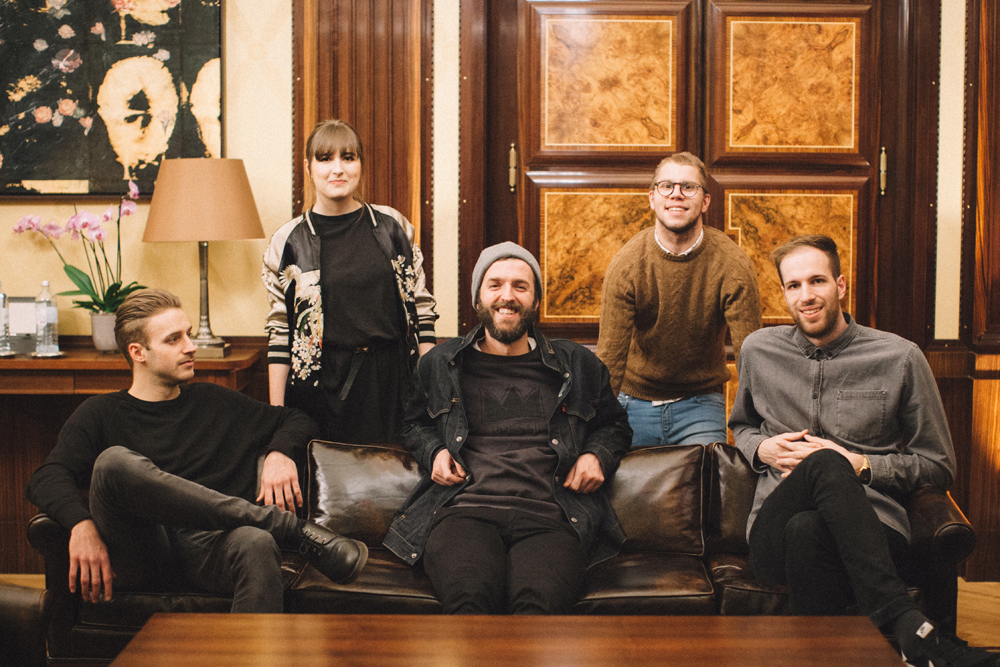 VW: What makes SASS as a club special?
Roman: First of all, we already knew the team behind SASS before we started, and loved the venue for its size. In a room that holds 200 people, you can get the good mood to spread pretty quickly. The DJs click faster with the audience. With Vienna's larger venues, the risks are higher – you'd need to put in bigger amounts of money to make a series like ours happen.
Nico: Plus it's the spirit of the place and the staff that draws people in. The guys always welcome us in person, we joke around a lot, it's like coming home every month.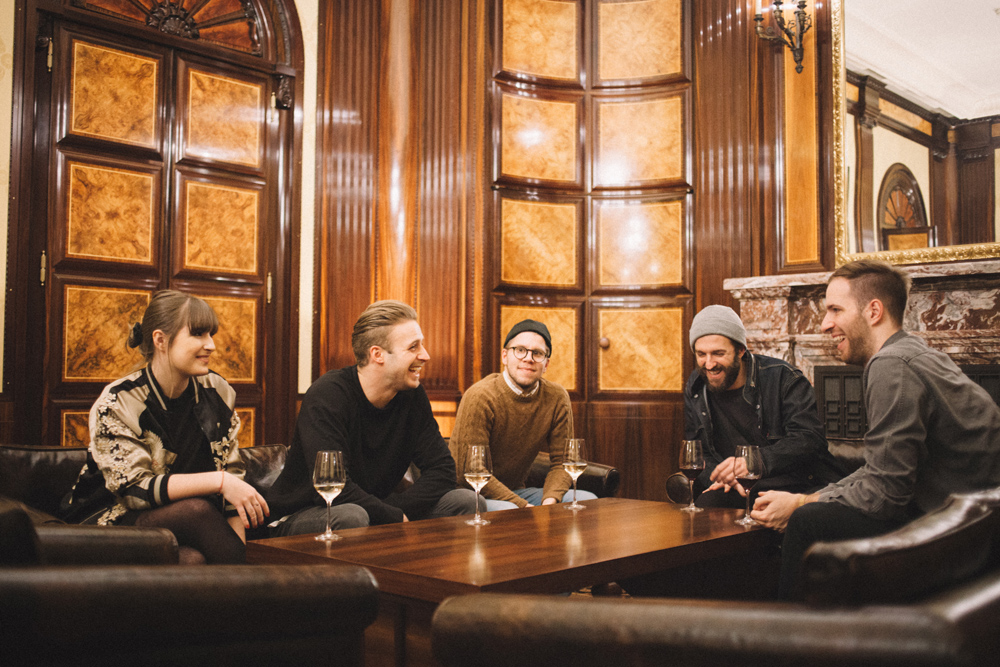 VW: These warm character traits are also something that draws people to Manifest too, no?
Matthias: Well thanks a lot. We simply love what we're doing, and believe in friendship over business. That's why we only book DJs for their music, not for their current standing in the scene. We want to hang out with these people before and after the gig, will take them to dinner, or – if there's time – show them the city beforehand. That's the level of involvement we're talking about.
Nico: We've also sent all of the artists Christmas cards.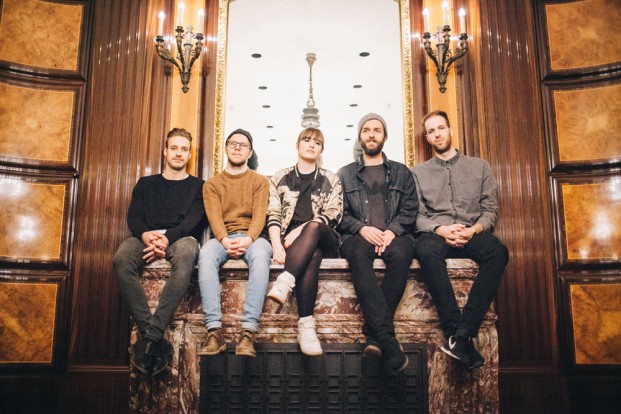 VW: Is it rare nowadays for a collective to have a monthly residency at a club?
Matthias: In the past, it was a standard to have a residency. The scene then became bigger, and the possibility to have a residency and the quality of them dropped. It's hard to get those gigs nowadays. So we're pretty lucky having our monthly outlet to play great House music at SASS.

VW: Talking about genres, what electronica sounds work best in Vienna?
Roman: Gustav Mahler once said that when there should be an apocalypse, he'd move to Vienna – because here, everything happens 50 years later anyway. It's completely exaggerated of course, but I think Vienna is a microcosm when it comes to electronica. Yet the audience is broad enough for multiple projects and clubbing series to coexist, which makes it easier for a whole lot of different genres to flourish. Deep House and Disco – our main focus – are still going strong.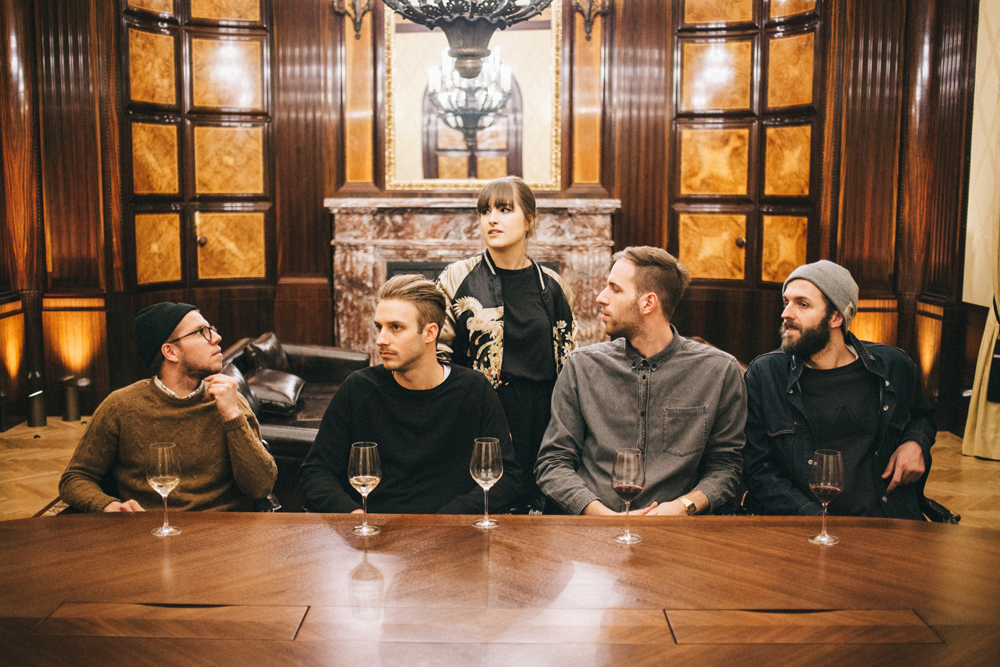 ---
A very special thank you goes out to photographer Johannes Staudenbauer, hailing from Leafhouse Collective, for the beautiful pictures in this article.
Get content that you love in your inbox!
Hey, look at this similar content we made for you