If MacGyver owned a smartphone and lived in Vienna, he would have these apps.This is Vienna Würstelstand's list of handy and funky mobile apps for people living in Vienna.
Qando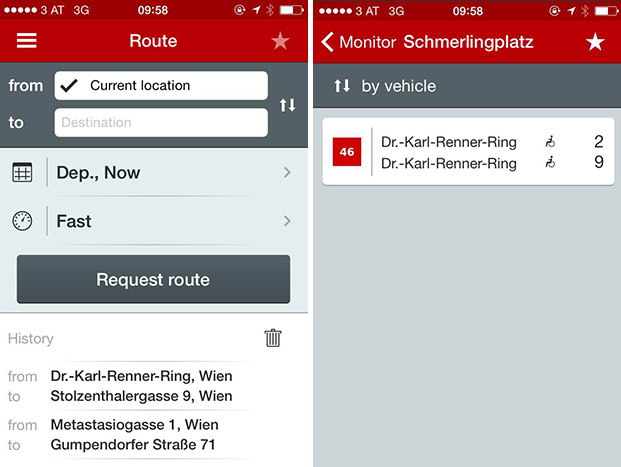 It's not very often you'll hear enthusiasm in somebody's voice when they're talking about something from Wiener Linien. But, if you get around Vienna on the city's spiderweb of public transport, you need to download this app right now! You tell Qando where you want to go, and it will get you there. It will give you the quickest routes from where you are, or from a specified location. It will also tell you from the comfort of your living room chair (or when you're somewhere on the go) when the next bus, tram, or subway will arrive at the station of your choice. And it's surprisingly damn accurate.
Cost: FREE
Download: iPhone / Android
---
Wien isst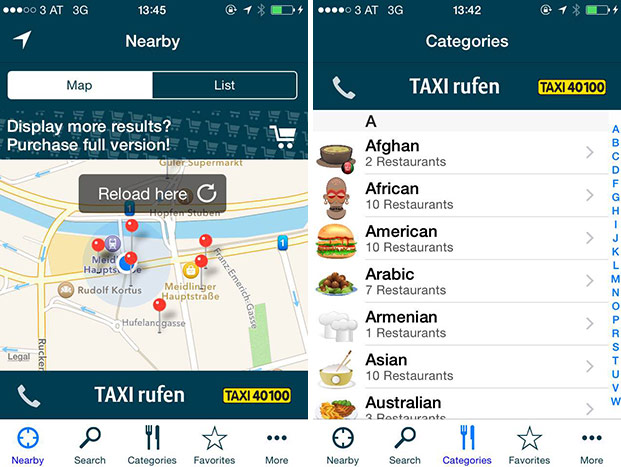 On the go and your stomach starts screaming – FEED ME? This mobile app possesses the vast range of tastebud tips from the city guide veterans at Vienna's beloved bad-ass city newspaper, Falter. There's a free 'Lite' version which offers access to most of the mobile apps potential, but the 'Full version' is worth paying for. The categorised search function is divided into national cuisines, while you can also choose to browse the options near your real-time location. It's prevented a stomach revolution for us on many occasions.
Cost: FREE (Full version will cost you a couple of Euros)
Download: iPhone / Android
---
FALTER Events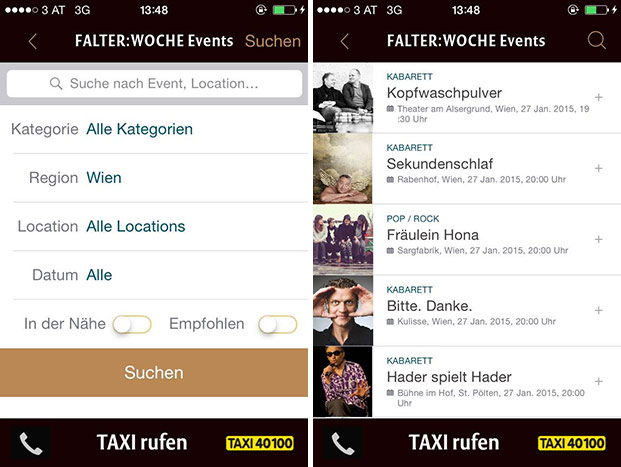 This is another super useful mobile app from the crowd at Falter magazine, which allows you to seek out what's happening around the city on your mobile phone. While Falter's online site looks like it's been built by a 90-year-old who has taken up a web design course on weekends, this handsome app makes it easy to search for events. There's also that option for the lazy amongst us to narrow your search to events happening close by to where you are at the time.
Cost: FREE (full version will cost you a couple of Euros)
Download: iPhone
---
Shpock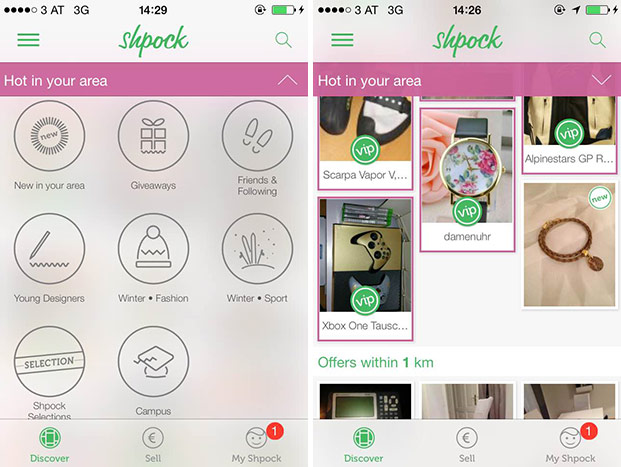 It calls itself the boot sale app for beautiful things. It's functionality revolves around seeking out all sorts of second-hand, used, antique stuff up for sale in your area. Its search functions are original and inspire random consumerism of second-hand stuff (e.g. You can search for new stuff up for sale in your area). We're especially fans of the Giveaway and Young Designers sections. It's Vienna-born and a novel way to shop for vintage aficionados and flea market rummagers.
Cost: FREE (but you do have to register your contact details)
Download: iPhone Android
---
Willhaben.at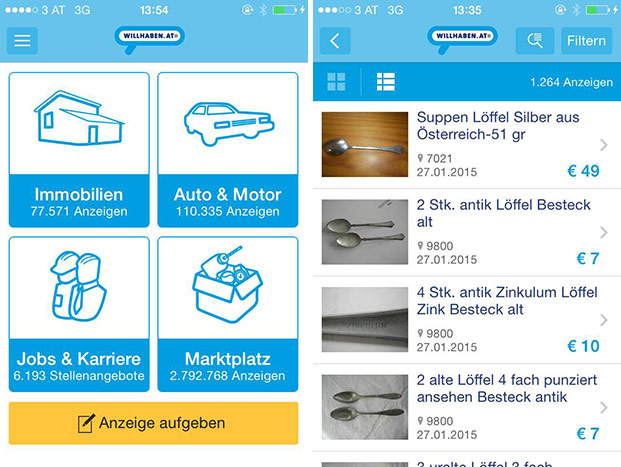 What craigslist is to the Americans, British and Australians, Willhaben is to Austrians. It's a mobile bazaar, perfect for those looking to sell or buy second-hand furniture, clothes, cars, or any other random stuff you can think of. It also has a job search page and real estate listings.
Cost: FREE
Download: iPhone / Android
---
Tunein radio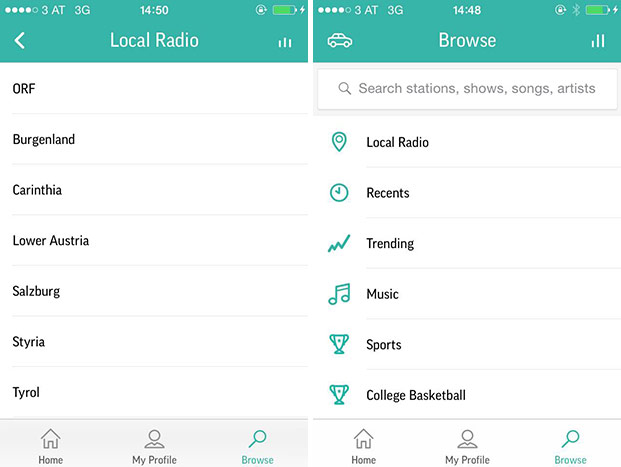 If ya' get bored of your own music playlists, this boombox of an app plays over 100,000 radio stations from around the globe; including local radio stations. (Don't tell the ORF, haha.) We especially like the function 'trending' where you can check out what other people around the world are listening to.
Cost: FREE
Download: iPhone / Android
---
Whatsapp Messenger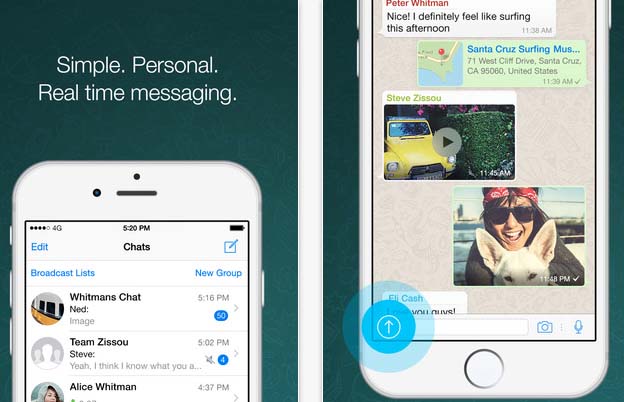 If you don't have whatsapp on your phone, you're either over 60 years of age, or have been living deep within the Amazon (or Waldviertel) jungle for the last 10 years wearing only a loincloth and listening to Kylie Minogue. The free messaging service is ahead of the pack in popularity amongst the many others. Perhaps because of its group chat function, the fact that you can send video and sound files within seconds. Who knows?! All we know is that it's become one of the main forms of communication in this city, and, that within the 'Würstelstand crew' chat group, there's a lot of fun being had at all hours of the night.
Cost: FREE
Download: iPhone / Android
---
BikeCityGuide

It's no secret people like getting around on two wheels in this city, and that the city is accommodating for bikers more and more. The BikeCityGuide mobile app is a GPS system designed specifically for cyclists in urban areas. Just type in where you want to go, and up pops your bike-friendly route through the city. If you buy the full Vienna version, there are also bike tours included.
Cost: FREE (Vienna city package including tours etc. costs 7 Euro)
Download: iPhone / Android
---
Foursquare
This local search and discovery mobile app is a global force and has changed the way people interact with cities. And it can prove just as powerful when used in Vienna. The best thing about Foursquare is that it has a memory, and so over time it becomes your very own personalised city guide. You can define your tastes and it will spit out suggestions for restaurants and bars, or you can follow others who will pass on tips. And another very handy function in this city where finding an ATM can sometimes be like a treasure hunt is that it will find the closest one to you if you ask it.
Cost: FREE
Download: iPhone / Android
---
Photosynth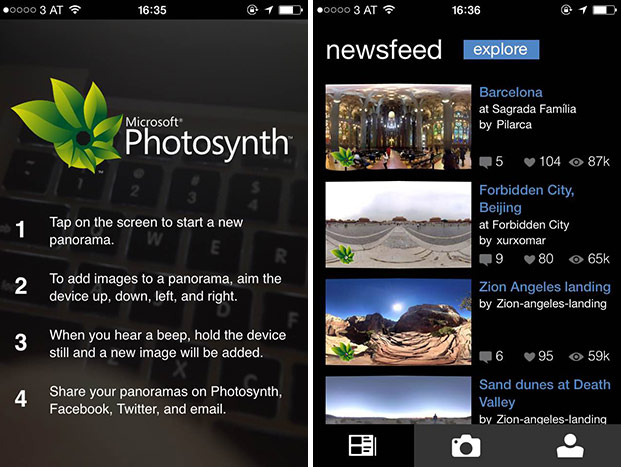 We just added this one, as we love taking photos with it around this beautiful city of ours. You'll create stunning panorama photos with your phone, and it will make you the coolest kid on the social media block.
Cost: FREE
Download: iPhone
---
Shopikon Vienna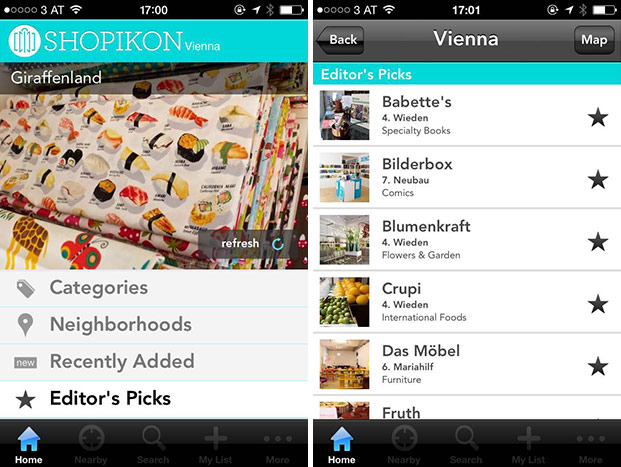 Just swiping through this pretty, chic shopping guide mobile app will make you want to buy equally pretty things. Shopikon is all about shopping away from the chains and franchises and finding those small, hidden (or not so hidden) independent stores. Every store has been visited and comprehensively reviewed by locals. Shopikon was born right here in Vienna and has expanded to cover several cities around the world.
Cost: FREE (purchasing the full version will cost you a few pennies, uh, Euros
Download: iPhone
---
Mjam.at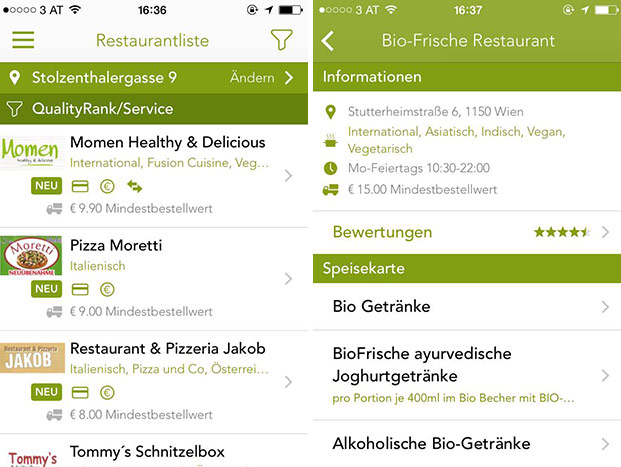 Looking to order in, but have no idea who delivers icecream filled sushi in your district? Mjam will help you out. This app compiles info on restaurants that deliver around the city, and you can order directly on the app.
Cost: FREE
Download: iPhone Android