I remember walking out of Lisboa Lounge, after a fully satisfying meal, thinking about the perks of living a simple life and how we tend to complicate things unnecessarily. That's right – slurping clams in white wine sauce, savouring fresh octopus grilled to perfection and listening to stories born on the other end of the continent, left me with a thirst for simplicity and a need to (culinarily) unclutter my life. And here's why.
Entering the restaurant, I am warmly welcomed by Hugo da Silva, the owner and permanent presence at Lisboa Lounge. Hugo is not a trendsetter, nor a guy madly passionate about culinary experiments. He does not romanticise food, nor the cooking of it. Rather, Hugo's goal is to simply serve people honest food they want to eat.
The menu is as simple as the food, divided into 4 main sections: Petiscos (Snacks), Tapas, Especialidades de Case (house specialties) and big salad plates. And like any self-respecting Portuguese restaurant's menu, seafood is a major theme. And seafood is what Lisboa Lounge does best.
The tapas, the seafood and the wine, all come fresh out of Portugal. Actually, most of the ingredients here do, right down to the olive oil. Hugo describes his regulars as rather fussy, and by that he means that quality is expected and appreciated. Being quite picky myself, I'm thoroughly studying the menu while sipping on a virgin Caipi until Hugo leans over and points out his recommendations.
And half an hour later, I'm surrounded by platters with fish and seafood that look like they've been taken out of an advertisement for a distant summer holiday.
Hugo looks at my dishes and breaks down the ingredients that went into every one of them; a modest number of about 5 per dish. He isn't trying to hide any secret recipes since his secrets are just simplicity and high quality products. And every dish reveals that to be true.
The lightly-seasoned grilled octopus (known as Polvo A Lagareiro on the menu) is not only flavoursome, but it's also a delight to bite your teeth into, with the chewy texture of most octopus found in this city, replaced with a tender center and slight crunch along the tentacles.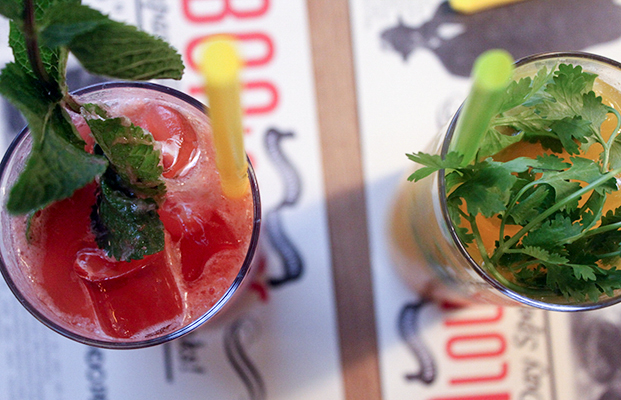 And you shouldn't go past the Bacalhau (the staple fish of the Portuguese menu, cod) – I ventured for the Salada Bachau & Grao ( chickpeas and salted codfish salad) which blew me out of the water (excuse, but I won't apologise, for the pun). And I take no shame in making a mess of myself when disturbing the clams from their bath in their marinade of coriander and garlic sauce.
Hugo keeps disappearing behind the bar while I distinguish between the tastes and how they swim together in each dish. As is the case most nights, they're fully booked for the evening.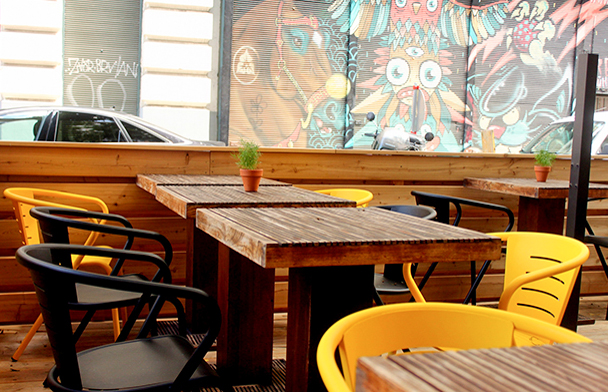 I enjoy the feast in the company of the Buena Vista Social Club playing in the background. The predictable presence of the Latin rhythms are perfectly synched with the sky blue tiles and the yellow chairs, all part of a larger colour scheme representing the colours of Lisbon.
"The sea and sun," clarifies Hugo when he catches me looking around, as if I wasn't already feeling close to a beach in Portugal.
Get content that you love in your inbox!
Hey, look at this similar content we made for you