What is it about some places that you find yourself always returning to that one topic – The Oh talk of orgasms?
Maybe it's the sexy barstools (God knows what makes a barstool sexy but they are); it might just be our dirty minds. It definitely isn't the two men in their bland suits trying to impress us with their business talk. The contrast of the two topics running alongside each other inspires a smirk – business at one side of the bar, orgasms at the other. Which conversation would you rather join?
So one fine evening we find ourselves sitting at the bar in Labstelle – a chic, soon to celebrate its first birthday restaurant in Vienna's center. Labstelle offers a high standard of a modern edit of traditional Austrian cuisine (which we'll write about more in another review), seemingly never-ending Saturday brunches and a impressive selection of house cocktail creations. It ticks all the boxes of a urban high-class venue. But somehow with its clean, cool, plain grey walls, it still manages to house some sort of atypical cosiness; charm even. So it's not just the alcohol warming our insides. Our friends leave early and the second glass of Grey Goose Vodka and local Riesling generates a nice buzzing in our veins. So we stay.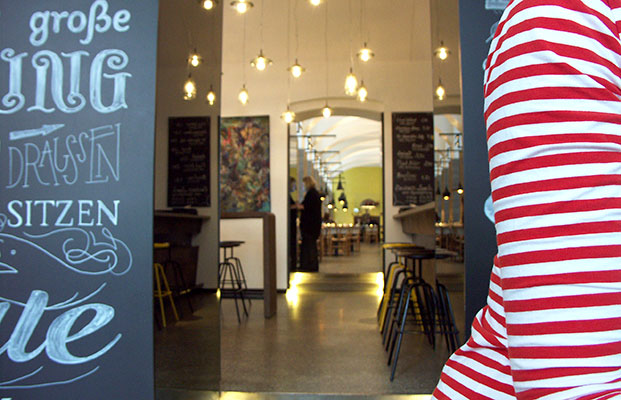 We get comfortable within this setting filled with corporate types, elderly characters and posh couples accompanied by the unobtrusive music. Too comfortable perhaps, considering the content of our conversation slipping deeper and deeper into the vast spheres of our detailed dialogue about our favourite pastime and a woman's most … pleasurable moments. What's that you say … not very lady-like?
Well yes! Let's dispel the cliché of the ever too tired girlfriend. Women love sex too! Maybe simply shoving your hands between her legs and fondling around like your looking for a lost m&m in her pocket doesn't get her in the mood (every time). Sometimes you just have to look at her the right way to make her girl parts beep. Be original. Make her want you. Show her how sexy she is. Oh and please! Sex is not better the longer it takes, nor the faster you go. Ahhm. Now I've got that out of my system.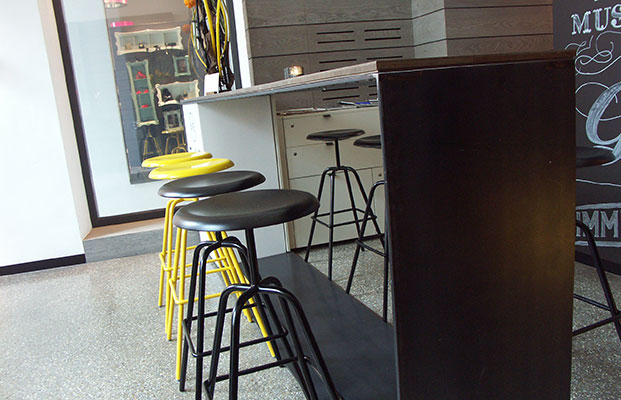 Without requesting it, Fritz serves us a plate of fresh Italian bacon along with a basket of fluffy bread – how attentive of him to detect our appetite. This distracts us temporarily by the food's delicacy. We also notice the young man standing at the end of a group, listening in on our discussion with one ear. We can see how he's unable to follow anything that his friends are saying. Delightful. We smirk and decide that it is a good thing to be overheard. A community service.
To quote Fritz to round up our impression of Labstelle:
Bacon is the new nuts.