Then something unexpected happened. Their little black market went so well that with every new Sunday, more and more people queued up in front of their door, filling the staircase. So much attention didn't go unnoticed. And the Vienna Baker's Guild wasn't amused about the three sisters growing their baked goods underground imperium.
"I always thought to myself that if police should show up, I'd just act like I, too, was a stranger, only visiting the apartment," youngest sister Sarah recalls with a smile. On photographs, the three wore masks – which at the time wasn't only a great marketing idea, but anonymity was important to keep the undercover business running so long.
So the three ladies established an Verein (a community club), and started organising more public pop, and ever-growing success followed.
"Pop-ups were the perfect setting for us. We never wanted to have a fixed location. Our parents were inn-keepers, so we know exactly how much work such an endeavour means." But as it is in life, things often change rapidly. So much so that in 2016, Sarah was the driving force behind opening up their bakery, under the name (that's right, you guessed it), Guerilla Bakery.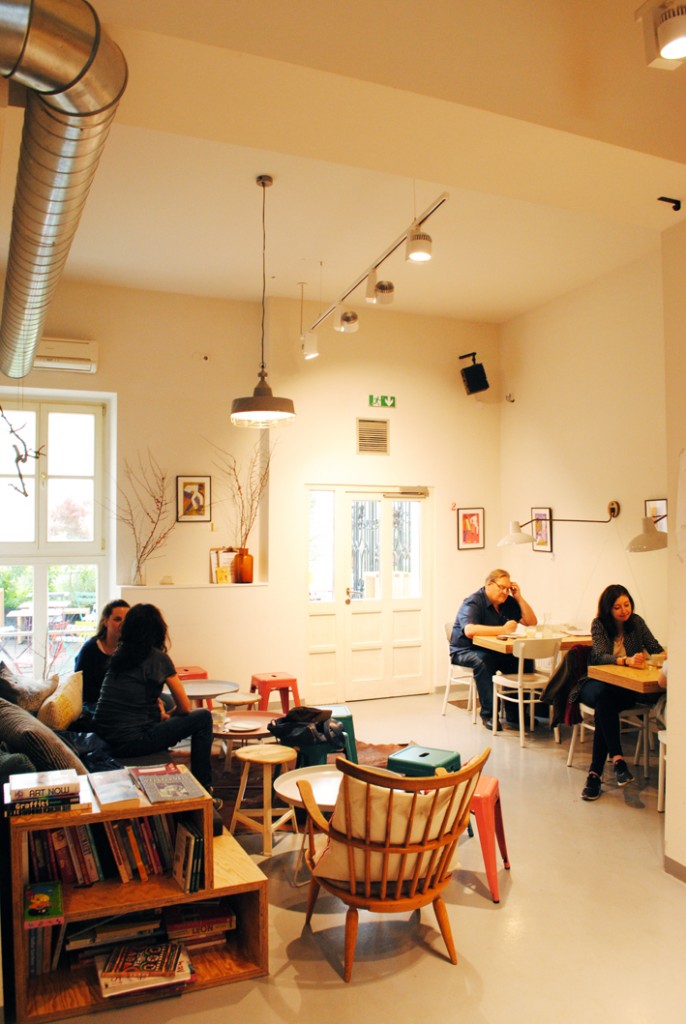 Okay, having a fixed address to their name makes it a little less "guerrilla," but the overall, rebellious and grass roots approach of their baking remains the same. After all, their motto is "Fuck the Backmischung" (cake mix). And the three sisters are fucking the Backmischung to this day … wait a second, that came out wrong. I mean they're living up to their motto to this day.
"It usually takes a week until I know a recipe by heart," Sarah explains. And Guerilla Bakery lets you in on their ingredients. In fact, you can buy lots of them in their shop – from the "greatest flour ever," which the three created with Knollmühle in Upper Austria, to homemade sugar variations and accessories from designers and friends.
Oh, and they have this beautiful garden set in a historic backyard surrounded by grass – a summer hideaway at its best.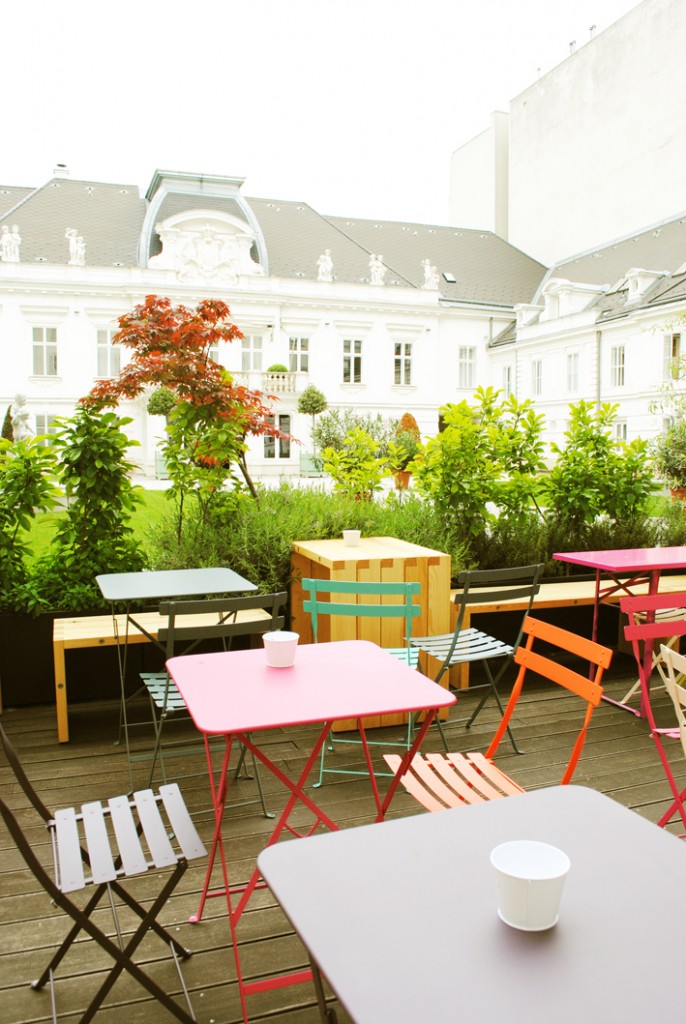 And, of course, there's one very special item you can buy there – Guerilla Bakery published their first baking book, "Zuckerorgasmus" (sugar orgasm), in April 2016. If you're living life on the savoury side, Sarah, Isabel and Vanessa have you covered, too. Originally hailing from Vorarlberg, they're pros when it comes to baked snacks revolving around hearty cheese and meat. The proof is in their sandwich variations and small selection of lunch dishes.
The cool thing about Guerilla Bakery is that nearly all of the rebel bakers come from random walks of life. None of the three sisters are trained bakers. Isabel and Vanessa work in journalism, while Sarah is an actress. Yet it's their passion for baking, their sweet yet rebellious, light-hearted tone of voice and their "no frills, no fucks," attitude that makes the masses go crazy for their cake.
Still, I want to know what would happen when Hollywood started queueing in front of Sarah's door like people did a few years ago. She smiles a knowing smile, tells me that "in that case, my sisters will be in the shop a little more often, we already agreed on this before opening the place" and while saying it, pulls out a beautiful cake with pieplant and meringue out of the oven. The guerilla fight against hunger and for good taste continues.
Get content that you love in your inbox!
Hey, look at this similar content we made for you