Wandering along the grey and deserted streets of the 15th district, my first thoughts aren't exactly of lazy Sunday brunches and perfect frothy coffees. Out here I'm more likely to find a kebab than breakfast. In actual fact, I think I might be lost.
But getting lost can have you stumbling across the most unexpected discoveries: nestled amidst the exotic supermarkets and graffiti is Das Augustin, a breakfast haven of yumminess. This very cool spot keeps itself well hidden. Unassuming from the outside, its bold pale green door is
the only clue to its existence.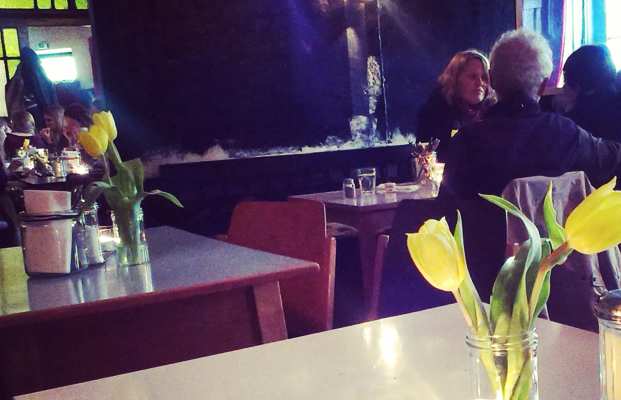 Stepping through while holding my breath (no idea why) I'm hit by a warm gush of lively chatter and laughter. Such a contrast and so hidden to the outside world – I feel like I've just discovered Vienna's best kept secret. Although, of course, a lot of people know about it already because the place is packed with people. I discover later that a reservation on Saturday or Sunday morning is well advised.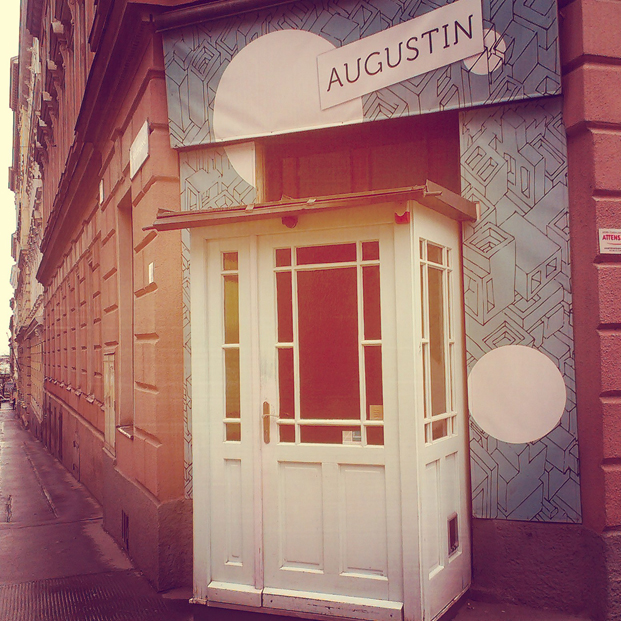 I'm met by a smiling waitress and led through an Aladdin's cave of dark wooden panelled walls, and slightly mismatched, but homely, furniture, to a cosy little room out the back. It reminds me of an English pub, but slightly edgier, and minus the fat drunken men. If you like the inside, you'll love the garden. Enclosed by an inner courtyard, it once again feels like an escape from the world outside. The sun also hits it perfectly in the morning.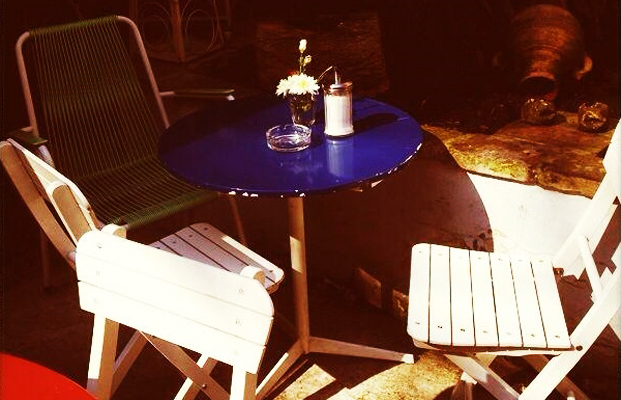 © Das Augustin
The breakfast menu is simple, but creative. It's comprised of the classic ingredients in a Vienna breakfast: muesli, ham and cheese, but all of the breakfasts have their own original homemade twists. Like the Scandinavia-inspired breakfast, made up of Norwegian salmon, goat cheese, and ruccola with a lemon dressing, for example.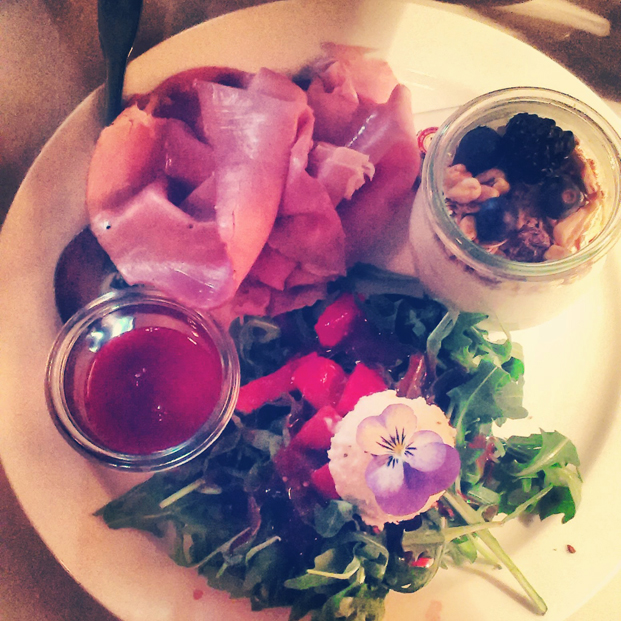 The more exotic breakfasts are Italian and Turkish inspired, or you can hoe into some good old-fashioned pancakes, with a pile of fruit and whipped cream on top. Everything is fresh, and all the breakfasts come as mini works of art. There's even a little flower in mine. Staring at my breakfast, it makes me think of a landscape photo of rolling green hills.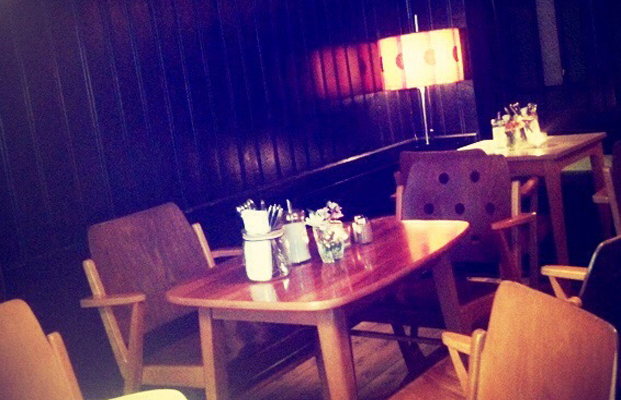 I'm swayed by the 'Lovely Sunday' breakfast, partly for my love of muesli with yoghurt and by the weird strawberries and rocket salad combination, which turns out to be bizarrely delicious. A few hours, and copious amounts of fresh bread later (included with all the breakfasts), we roll ourselves out of the warm and cosy depths of Das Augustin, back into the real world. Standing on the street at little disorientated, I'm not sure what just happened, but I sure liked it.