It turns out that Willhaben is weirder than an Uzbek bazaar. We couldn't believe what we found people selling on Vienna's online market place.
Check out 9 of the weirdest and most random things we found people selling on Vienna's largest online marketplace, Willhaben.
1. A live snail. Yes, a snail.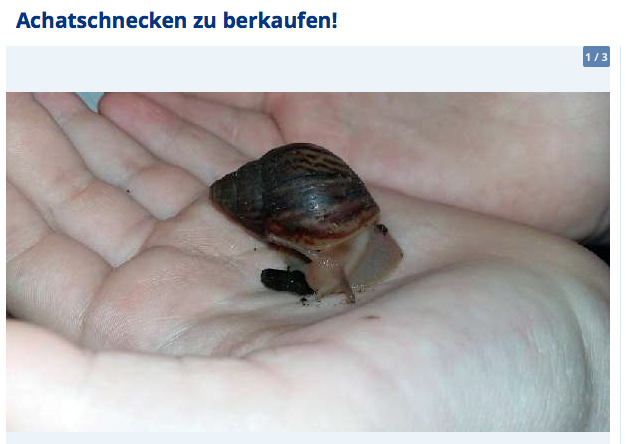 Do you think you have to hurry for a snail sale? Get it? Because snails are so slow… (nervous cough).
2. A teeth tin, box thingy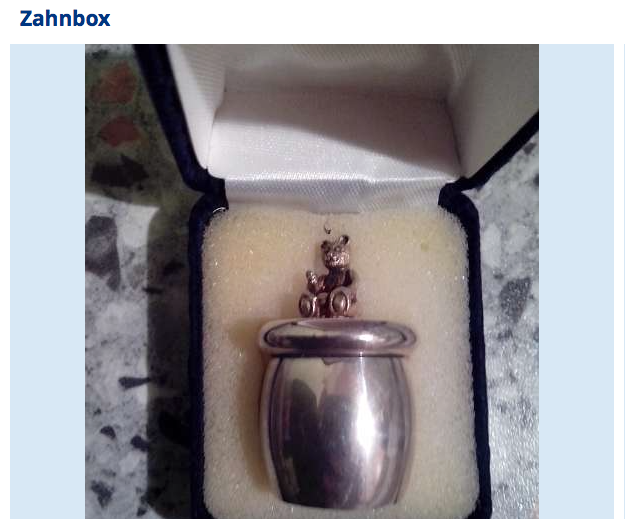 Are the teeth included? Used teeth – could come in handy.
3. North Korean money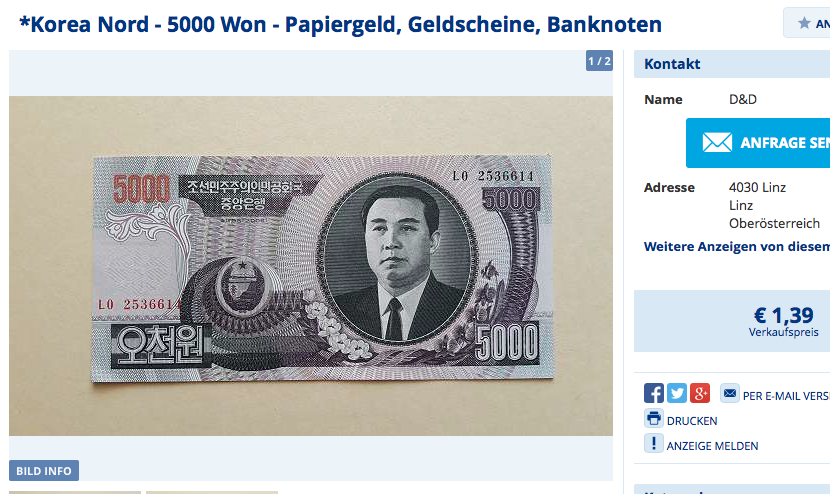 It's worth the price – just for the look on the Billa cashier's face when you try to pay for your groceries with it. That's so Wong (sorry, we couldn't help ourselves)
4. A penis cupcake tray
May come in handy when baking Oma's next birthday cake. Or the next bachelorette party.
5. Bravo magazine, rare limited edition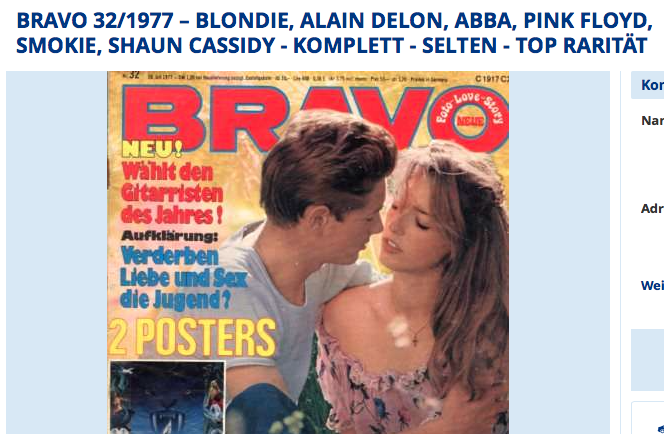 Check out the headline, 'Verderben Liebe und Sex die Jugend?' ( translation: Does love and sex destroy the young?) Well, judging by that hand on her boob, these 2 are about to find out. We bring news from the future – no, if anything sex and love make life better.
6. Somebody else's family photos
If your own family is too much of a fuck up, you can put this on your fridge and pretend this crowd is yours.
7. A Krampus mask
These are surprisingly a hot item on Willhaben. We guess it's not so strange when in Austria. But anywhere else – eep! We mean, look at the mouth on that guy.
8. A knight statue
This will go lovely with the curtains.
9. An ape costume. Not 1, but 2.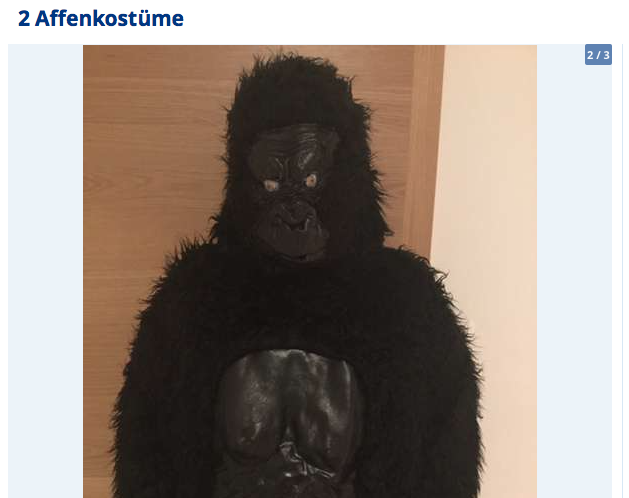 We've got your partner look covered for the next dress up party. And there will be no arguments when you want to have crazy monkey sex afterwards about who gets to be King Kong… we've already got the name for the home made porn you make out of it – King Kong's Dong. Too much?