@juliaknz is a newbie Vienna-based instagrammer who has a fascination for the architecture of the city. Having lived here for only a year, the architecture student who's talented with a camera, is capturing some brilliant shots of Vienna's most beautiful buildings and structures.
Here are 8 photos and some words from @juliaknz about her photography adventures around Vienna.
1. How did you end up in Vienna?
For my masters degree I had to decide between going to Berlin or Vienna. And I'm not really into Berlin.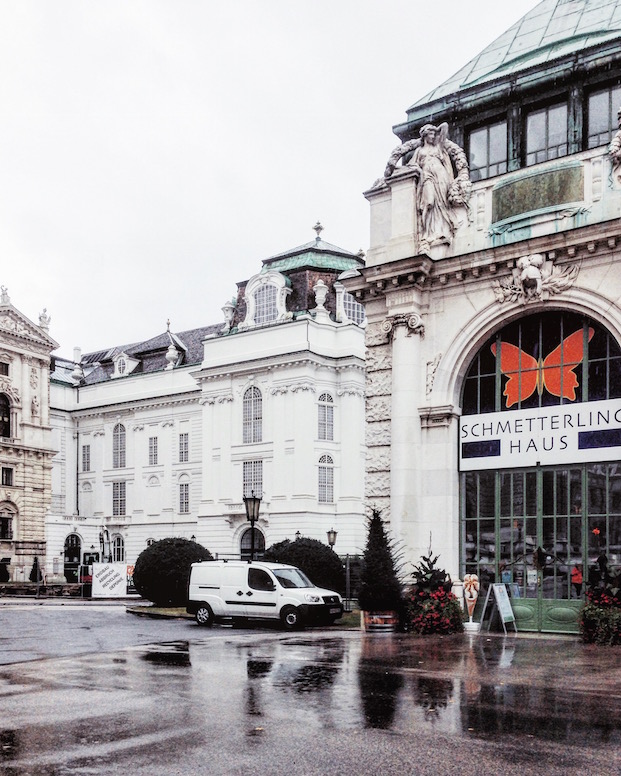 2. Describe your style in 9 words or less.
Sober colours, spontaneous, urban, landscape, travel
3. What equipment do you use to photograph?
Mostly my iPhone actually, but I really try to take my professional camera with me more often when leaving the house.
4. Name three of your favourite locations to shoot your photography?
There aren't any special locations where I usually go shooting. I just love strolling around the city, catching things and moments with my camera. Most of the time, I discover new places I've never been before. This is what I photograph.
5. Tell us about your art – your motifs and subjects.
My motifs are places or things I see during the day.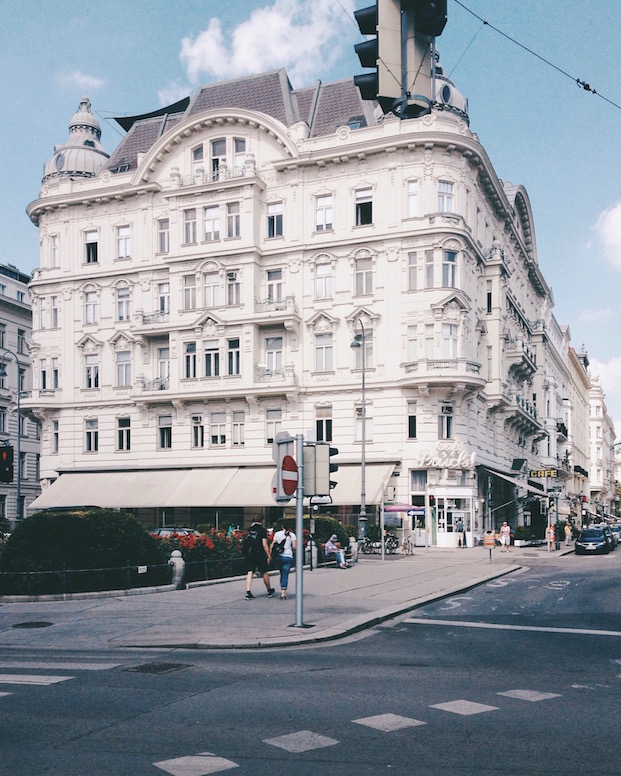 6. What inspires you most? What catches your attention?
Architecture, art, music, books, open-minded and different people. I love listening to people's stories and exploring other cultures.
7. Did Instagram change how you see the world?
It didn't change the way I see the world, but it definitely motivates me to take more photos and to share them with people.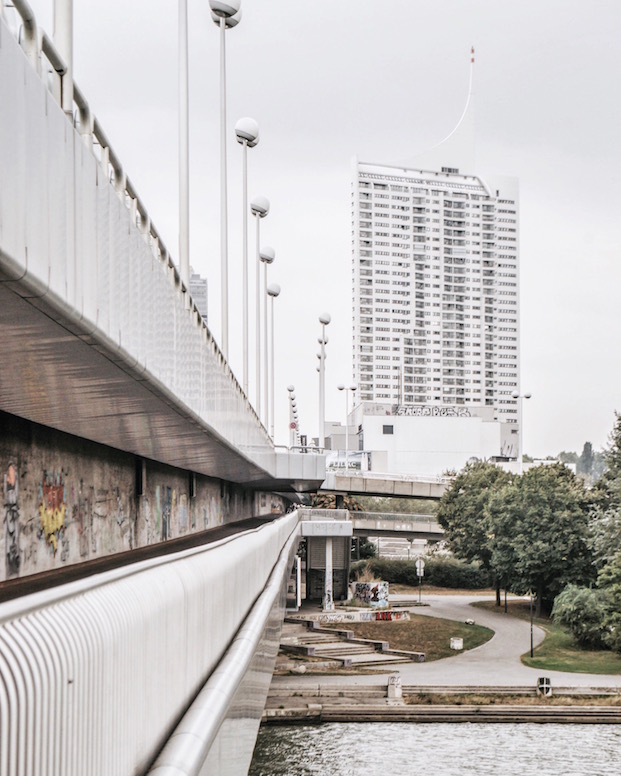 8. Who are your favourite Instagram artist that you're currently following?
@marcusmonochromes, @into_theworld, @mat.kb, @ladyvenom, @whaticouldkeeptomyself
9. What's your favourite place in Vienna?
I love to spend time in those great traditional Viennese coffeehouses, like Café Jelinek. And then there is this hidden Japanese garden called Setagaypark in the 19th district, which is such a beautiful and calming place.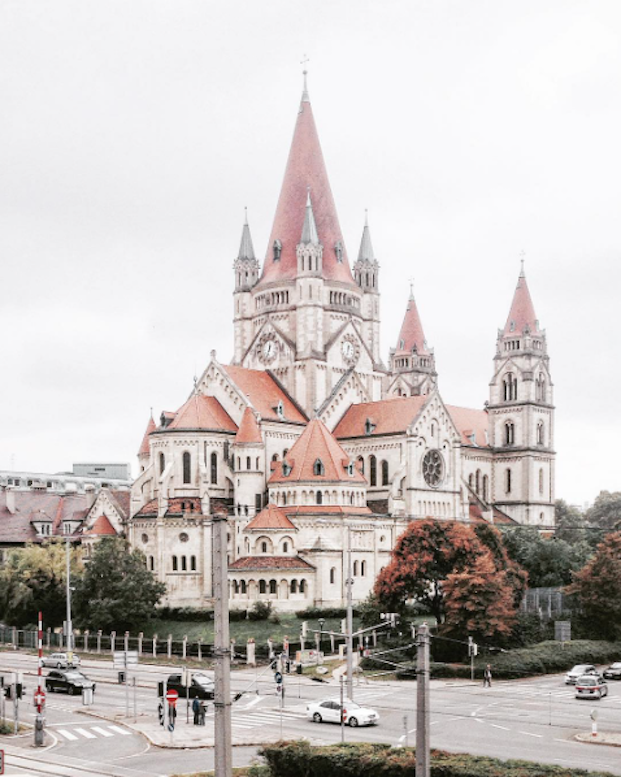 10. What does Vienna mean to you? How has it influenced your work?
Vienna has become a second home to me. The huge offerings of creativity, culture, architecture, nature and art in one city is amazing. Also, that special Viennese mindset – I've kind of fallen in love with it. And there is this quote from Gustav Mahler which fits perfectly to the Viennese lifestyle: "Should the world meet its demise, I will move to Vienna, because everything there happens fifty years later.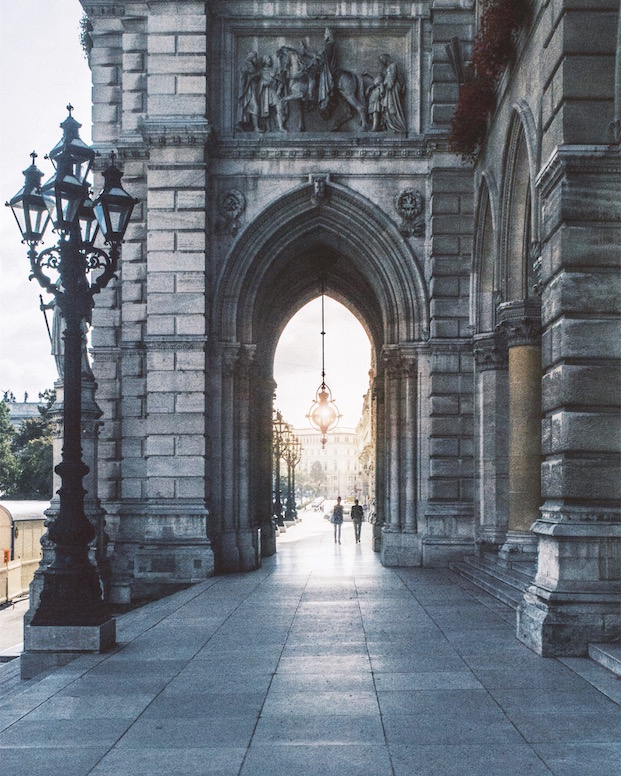 11. What's your background photo on your phone?
A black screen.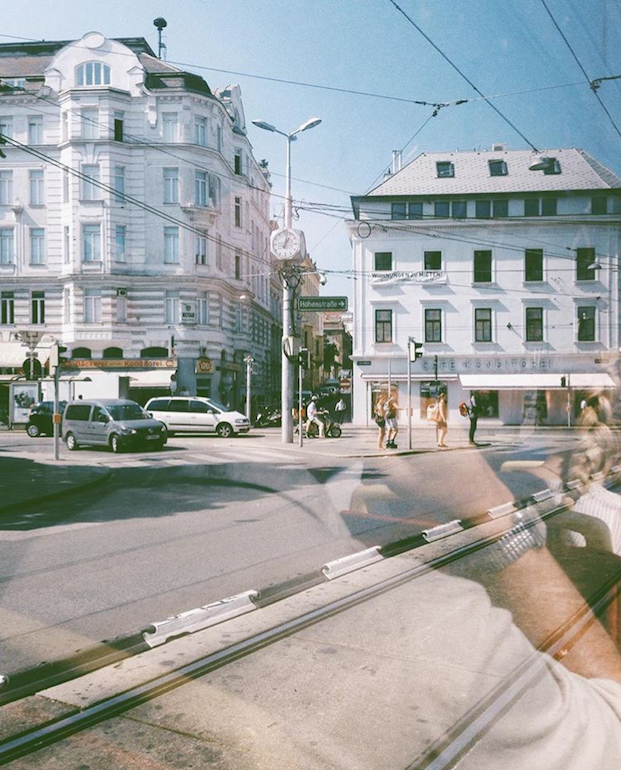 12. Is there any music that inspires you in your work?
It depends on my mood, but currently, I'm really into Cari Cari and Young Fathers.