Whether you're married, dating, having casual sex, or are as free as a bird… we have something to do for everybody this Valentine's day in Vienna. And it's not all about dinner and a movie. Plan something a little bit different, with your partner, or as a swinging single. Here's 24 weird and wonderful things to do this Valentine's Day in Vienna that will all end in this.
How to… spend Valentine's day in Vienna with your lover
1. Ye' ol' classic: Dinner for two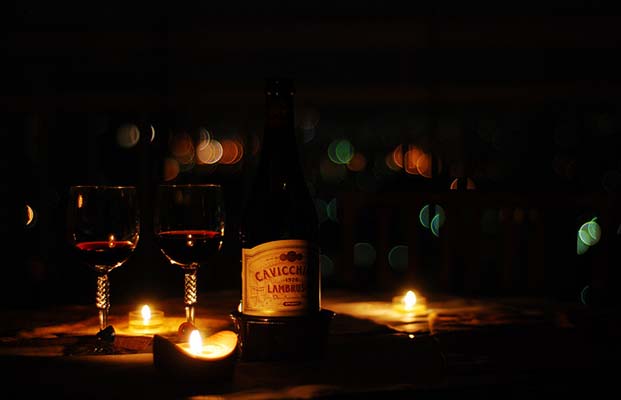 © Beraldo Leal/flickr
It may be cliché, but there's a reason for this – nothing can beat candles, conversation and a laugh with the person you're sleeping with over some good food. Here's a few places around Vienna boasting that romantic charm:
Inventive food and cocktails with a South-East Asian flavour in the 8th
The villa on a hill'a, with an aura like no other – hip hop aside, this place is special
Restaurant Mill: an insider's tip with a wild garden for no-fuss foodies
There's also a few special dinner menus being served up by a few romantic restaurant's around town. Check out info about the special menus being served up at Magda's Hotel and Aux Gazelles.
A few tips to romantic dining if you want it to lead to hanky panky afterwards:
+ Two things that should be banned from the intimate dinner menu when love-making is desert – Indian food and beer. Consume these together and you can say goodbye to that Kama Sutra move you wanted to try out.
+ In case of an awkward silence, making fun of other couples in the restaurant is always a good way to make you and your partner feel better.
+ Talk more than you eat.
2. Express your love in a special, beer-kinda' way
Sag's mit Bier – Valentinstag im Hawidere
When: WED, February 14, 4pm–12am
Where: Hawidere
Entry: Free, reserve a table via kowara@hawidere.at
Nothing – not even flowers or a box of chocolates – say 'I love you better' than (special) beer, don't you agree? At least folk from the Hawidere seem to think so. So for Valentine's Day, they're inviting all those lovers (and singles, of course) to feast on some food and craft beer this Wednesday. In the name of love, of course. If you think that your lovely lady, or handsome gentleman, is into this kinda' thing, book yourself a table and you're good to go.
3. Surprise your partner with a trip to a sex shop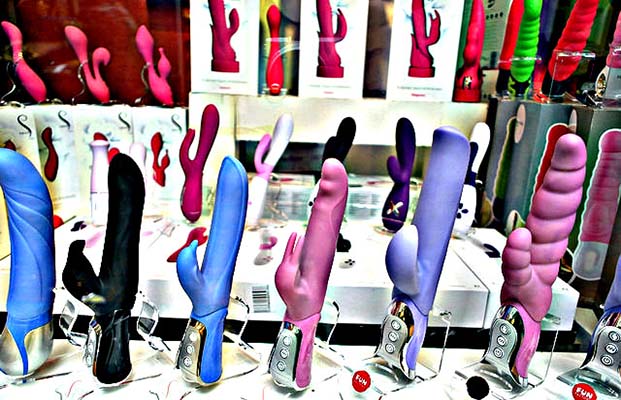 © Nik Morris/Flickr
A new vibrator that looks like it could be used as a weapon in star wars, fluffy handcuffs? There's no better way to inspire crazy monkey sex than a surprise visit to a sex shop with your partner. The giggly, intimate experience of choosing a new toy for the bedroom will be the only thing needed for the rest of the day's program when which you lock the door of the bedroom and only open it for the pizza man when you're in need of sustenance.
4. A looooove tour through the Albertina

Liebe(spaare) in der Albertina – Valentinstag Special
When: WED, February 14, 5pm–6pm
Where: Albertina
Entry: 4€ (+ entry)
This Wednesday, they'll be giving a special tour at the Albertina in the spirit of Valentine's day: love (couples). Selected pieces of the Habsburg state rooms and other artists will show that love has always been, and will always be, a very interesting topic for artists to depict in their work. Join the guided tour, it will cost you 4 bucks (plus the museum entrance), and get all romantic through art (if that be possible).
5. Go ice skating in a winter wonderland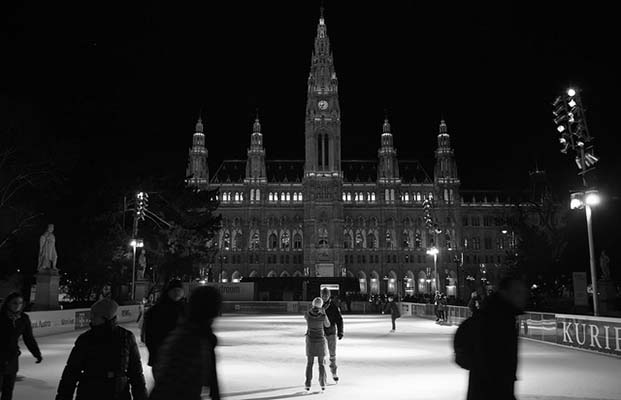 © Gunar Grummt/Flickr
We're not sure if you've noticed, but there's one hell of a romantic atmosphere set up in front of Vienna's Rathaus (city hall) with an ice skating rink, and fairy lights strung between trees. All you have to do is put on the skates and play the part of the clumsy, awkward 'can you catch me' ice skater. Works like a charm every time.
6. Valentine's Day in a Winter Chalet
When: Until February 18th, 4pm-10pm
You might have already visited the Winter Chalet built outside the Regina Margherita pizzeria during the Christmas market season. Because it's been so popular, they've extended this pop-up venue until the 18th of February and have some special and quite exclusive Valentine's Day specials for all you lovers. So for a glamorous, but chilled, night out you and your significant other can celebrate love with a bottle of fancy champagne and gourmet Italian food in a chalet atmosphere. Buy a bottle of rosé champagne and you'll get to keep the pink glasses it comes in. And in the meantime, you'll be doing good as part of the cost of the revenue at this chalet isdonated to the Licht ins Dunkel organisation
Plus: if you're feeling in the mood to do something extremely fancy and unique for your sexy lady/dude, you can also personalise your own bottle of Moët & Chandon Rosé Impérial bottle by getting your names engraved on it. Because nothing says "I love you" quite like crystal glitter and pink bubbles, right?
7. Dump work and go for breakfast (after your morning quickie, of course)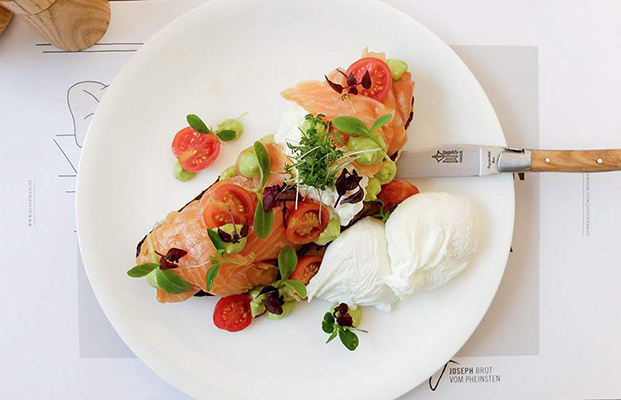 After some naked fumbling around in the bedroom while trying to avoid each other's morning breath, head out for a long breakfast. By long, we mean as long as Samuel L. Jackson's… snake co-stars in his hit performance in Snakes on a Plane (what did you think, you dirty, dirty bastards). Each take a book, or the newspaper and spend hours chatting, nibbling on a breakfast, sipping at your coffee and throwing loving glances over the top of your book/newspaper to each other. Würstelstand wisdom: the best time you'll spend together, is when it feels like time doesn't exist at all.
For more ideas on where to have your love boat breakfast, check out our list of our favourite breakfast spots in Vienna.
8. Valentine's Day Mission: code name – sex in public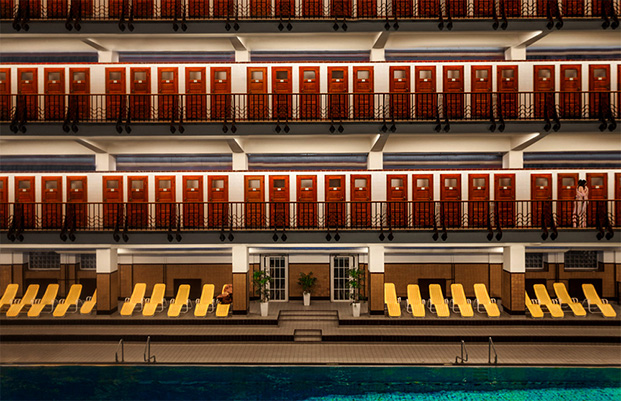 Venture out into the city together wearing sexy underwear you've bought for each other (or even better, with the knowledge that neither of you is wearing any) in search of a spot to bare your asses and bounce your beautiful bits in public. We're talking public toilets or empty hospital beds, not in front of BILLA, people!
Where not to have sex in public: (not that we condone having sex in public in the first place … ahem)
+ High traffic areas like Karlsplatz
+ In a church (especially on the altar)
+ On a park bench in winter
+ In a cinema (especially if it's a good movie. And come on people, be a bit more creative!)
Check out our article, Vienna's 10 cheekiest and best spots for a quickie in public – the indoor edition, for more kinky ideas.
9. Have an affair… together in an hour hotel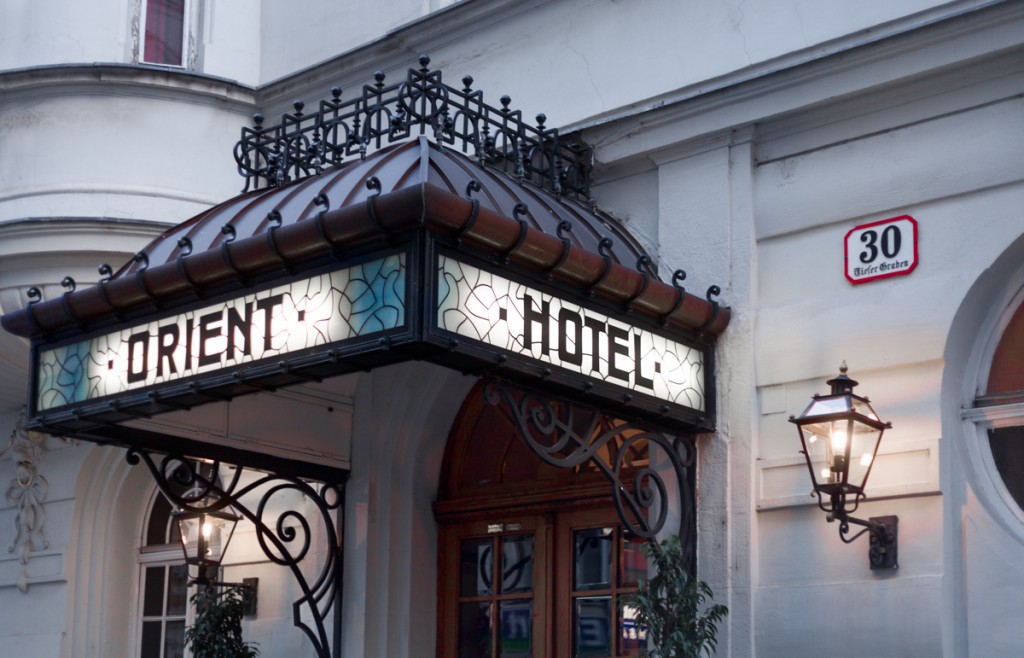 Dress up as if you're heading to a ball (or in sweatpants if that does it for you) and meet at one of Vienna's infamous charge-by-the-hour hotels. The libido is somehow tickled by the illusion that you're doing something naughty and forbidden, as if you're having an affair. The most well-known hour hotel in Vienna is the Hotel Orient.
Plus: most rooms contain a nice big spa bath!
10. Get naked with a bunch of strangers
Get naked, hot and steamy with a bunch of stranger in one of Vienna's saunas. It won't only turn those tense muscles into jelly, but you can also compare your private parts to a 60-year-old and feel good about yourself and gain some perspective – have as much sex as possible before it's too late!
Saunas in and around Vienna
Linsberg Asia
St Martins Therme
Sargfabrik
Therme Wien
11. Cover yourselves in chocolate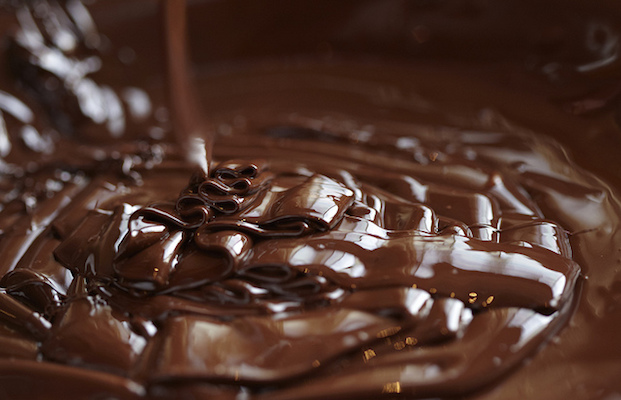 Nibbling it from each other's backs, dripping it over your naughty parts, feeding each other seductively – chocolate is probably the most erotic food there is. Here are four high-class places in Vienna you can get your chocolate groove on:
Bonbon et Chocolat: Gumpendorfer Straße 88A, 1060
Schokov: Siebensterngasse 20, 1070
Xocolat:  Freyung 2, 1010
Fruth: Kettenbrückengasse 20, 1040
12. Get a hotel room
Just because you're not traveling doesn't mean you shouldn't indulge in messing up somebody else's sheets. Vienna has a raft of funky and unique hotels that are more of an experience, than a stay. We made a list of them for you. Check out 9 of Vienna's most unique hotels, here. The change of setting will have you both ripping your clothes off before you can say, 'I wonder what they've got in the buffet breakfast?'
13. Catch a flick in the cinema with style, Gartenbaukino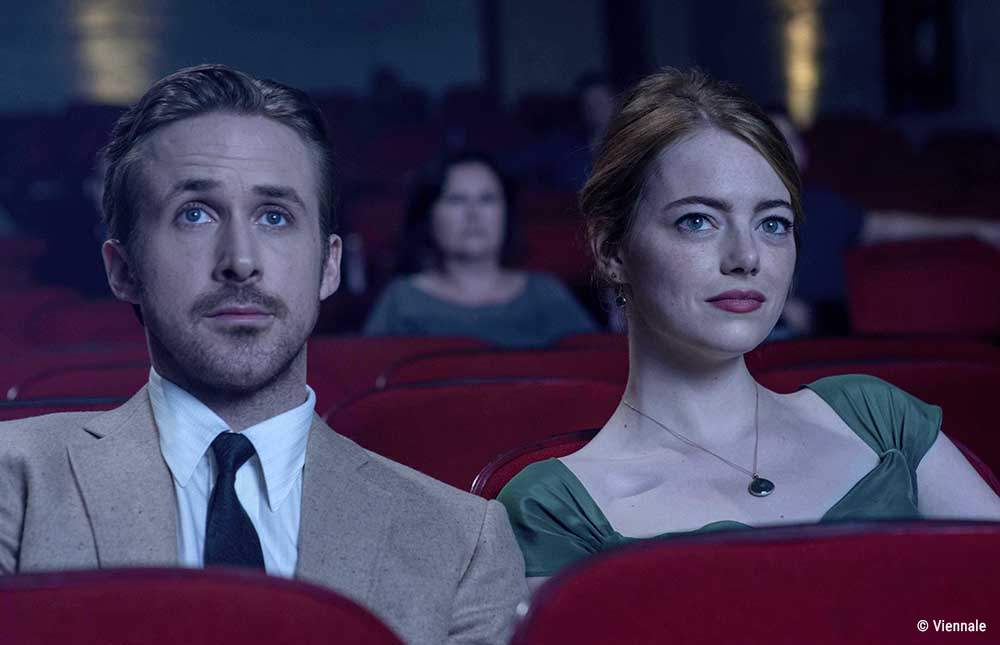 There's nothing like fondling each others fingers and resting your hand on your lovers leg while watching a story up on the big screen unfold. And where better to do it than Vienna's most stylish cinema, Gartenbaukino.
14. Replay your first date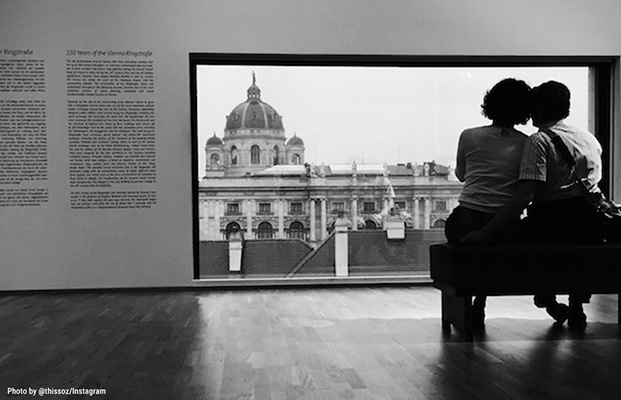 What better way to bring back that euphoric feeling of the beginning by returning to where it all began. Whether you met at a club, in an elevator, or on tinder, set the stage and relive for you and your lover to replay how you first met, and fell in love.
15. Enjoy the view (and each other's tongues) on the Riesenrad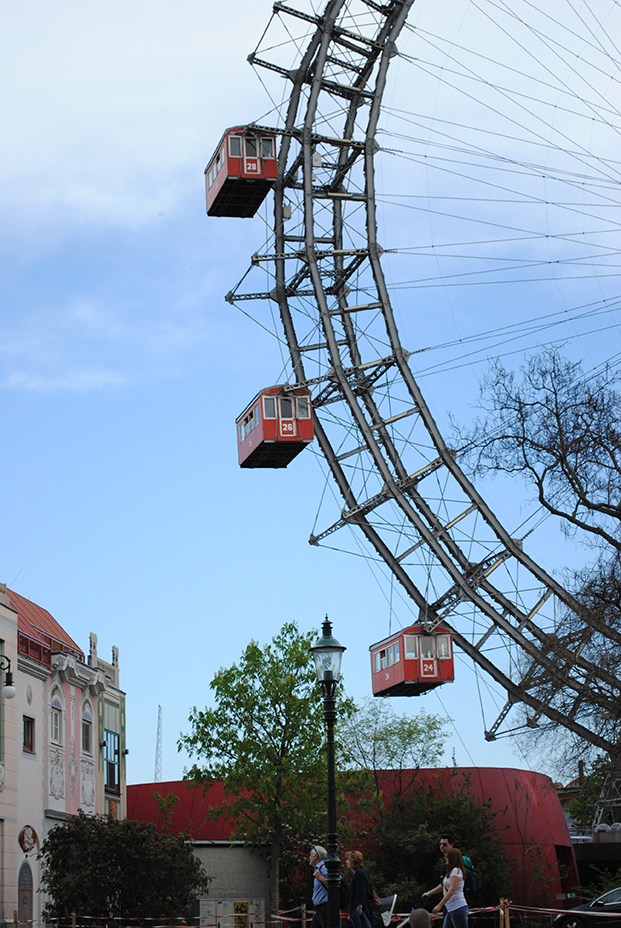 Being on top of the world is one of the most common expressions used when describing how our magnetic opposites make us feel, and so why not take a lift on Vienna's mighty old ferris wheel, the Riesenrad, above the rooftops of Vienna. From there, the view is spectacular, and making out is so much better (especially in amongst a cabin of strangers who are feeling slightly awkward as you grab each other's ass).
16. Catch up over a cocktail or beer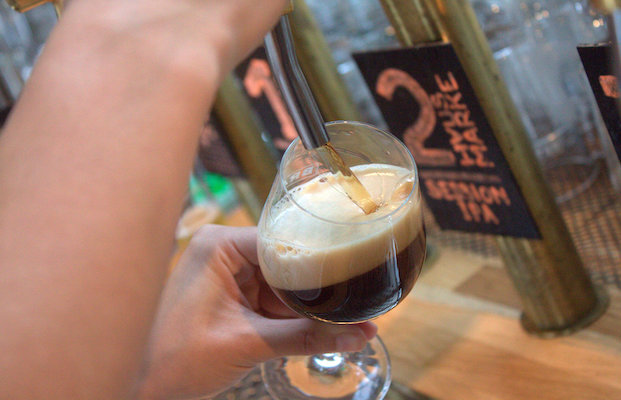 Catching up as a couple can sometimes be the simplest, yet hardest thing. Press pause on life for a while, forget everything and go for a cocktail or beer, depending on your choice of poison. Then you and your partner can get slightly tipsy and head home for some of that sweeeeet rooty tooty. To help you in choosing your place of inspiration and alcohol, check out our list of Vienna's best cocktail bars, or our list of the best craft beer places in the city.
How to… spend Valentine's day as a single in Vienna
17. It's Valentines day. You're alone. Big fucking deal… Go out and get drunk… or throw a party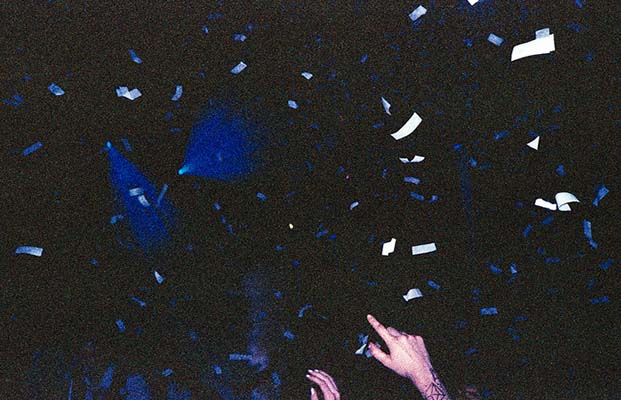 @ Margot Gabel/Flickr
Being single is no reason to get drunk on copious amounts of alcohol, however it is something to celebrate. Just think of all the promiscuous sex ahead of you, or the anticipation of meeting that one person that gives you grasshoppers in your stomachs (it is grasshoppers, no?). Whatever your goal may be on the night, be sure to forget all that crap about Valentine's day being the day for lovers – it's more like the day for suckers who buy roses for the price of a night out of heavy drinking. To find the best parties happening this weekend, check out our Week WHAT TO DO article.
18. Pull funny faces at all the happy couples with babies on the U-Bahn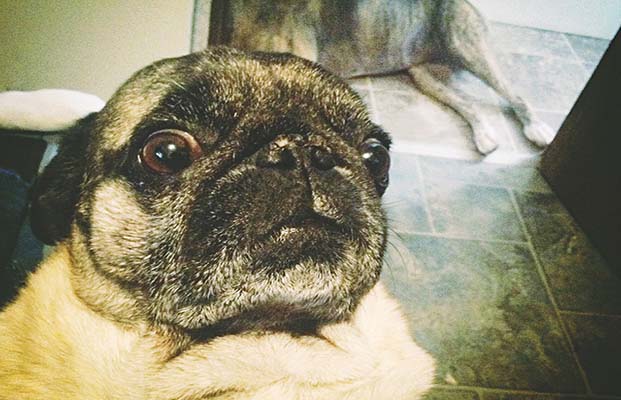 © James Savoie/Flickr© James Savoie/Flickr
Jump on the U-Bahn with a friend and practice pulling your funny faces at cuddling couples or happy young families with a baby in a pram. Then look away as if it never happened. It will really freak them out!
19. Pamper day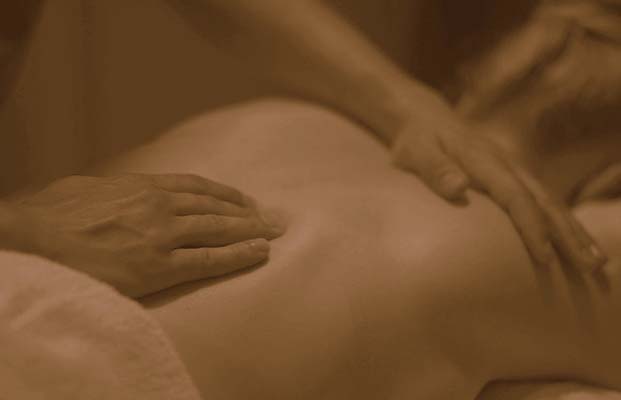 Practice a day of self-love and spend some time on that body of yours. You deserve it. Go get yourself a facial, get a Thai massage or spend some time at a thermal bath.
Places we recommend for
A day spa: 1st Beauty spa
A Thai massage: Siam traditionelle Thailändische massage
A thermal bath: Therme Wien (A range of Valentine's day packages are on offer)
20. Watch a horror film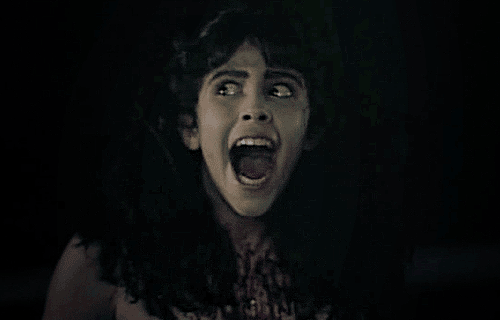 Watch a horror film in which the love of the main character is killed to remind yourself that love and life is temporary and what does it all really matter anyway… ahhm. That's depressing, but can be satisfying.
21. Seduce yourself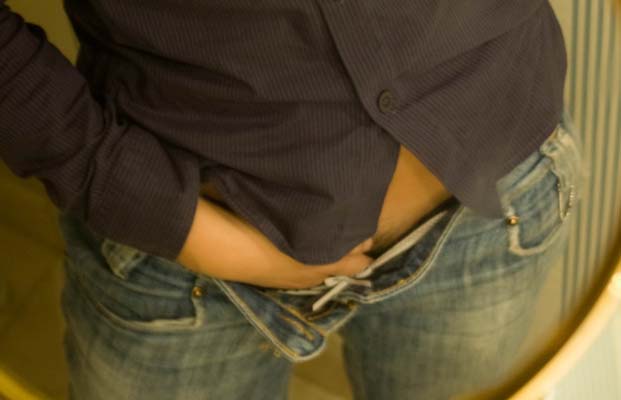 © gaelx/Flickr
After a long shower, light some incense, watch some good porn (if needed) and get to work on seducing yourself. At least you know what you're doing.
22. A day off of Facebook
Studies show that rage levels and gun sales skyrocket on Valentine's Day due to the copious amounts of soppy declarations of love status updates flooding Facebook*. Even if you're not single, stay away from Facebook on Valentine's Day.
*It may be that we completely made this study up. Totally.
23. Spend a moment giggling on these …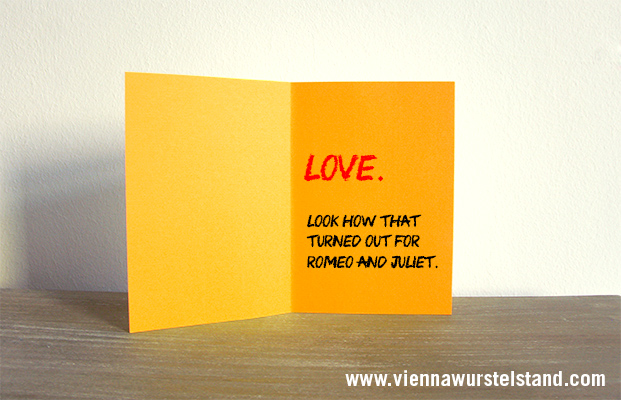 Check out our series of Valen-mine's day cards – Valentine's day cards written by you, for you.
24. Cinema lover's psyche out
Go to the cinemas and psyche out kissing couples. The following methods can be applied to achieve this:
+ Snort or cough in their direction.
+ Throw M&M's at them.
+ Make exaggerated slurping sounds with your cola.
+ While they're making out, lean in and put your face really close to theirs.
+ Ask them while they're kissing, 'can I have a go?'
25. If all else fails, swipe right on everybody on Tinder, and see what happens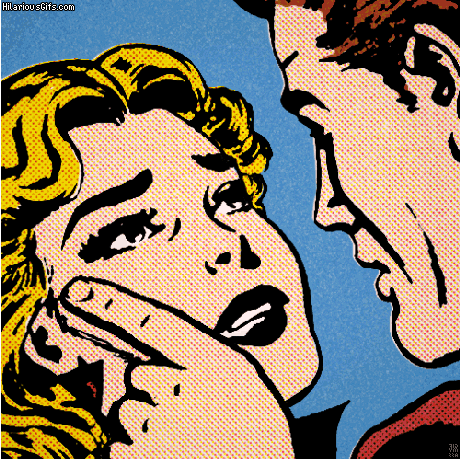 Here's our very wise and medically sound advice – if you're feeling lonely on Valentine's Day, swipe right on Tinder until one of the following scenarios plays out: 1. Your phone freezes, 2. Your Tinder message inbox explodes with a splattering of bodily juices coming out of your phone, 3. You fit the most Tinder dates into one night that anybody ever has – challenge accepted!