Spring sees this city's people burst out onto the street again. We love how there's a clear cut between the season (even though nobody's seemed to have informed the weather Gods) when people start to break out of their apartments, throw their heavy jackets from rooftops and spring to the streets as flowers begin to bloom.
Here's 17 things to do in Vienna as the winter bubble bursts and spring is sprung.
1. Take a walk through the cherry blossoms in Stadtpark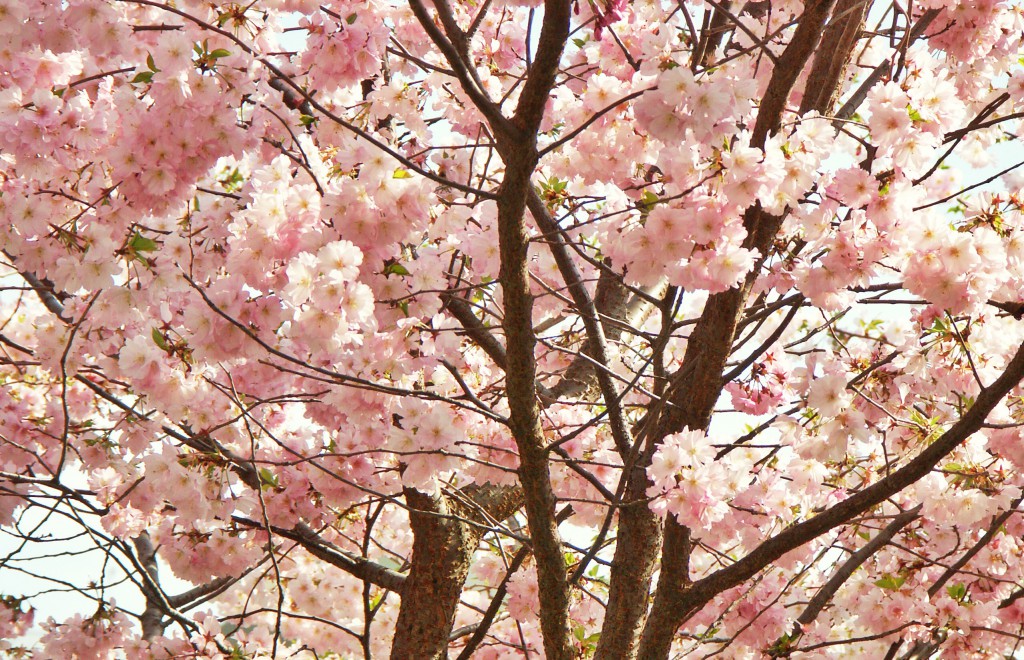 A beautiful explosion of pink colour goes off all over Stadtpark in Spring as the cherry blossom trees start to bloom. Go for a walk, sit underneath a tree, and take in the smells that this Spring happening produces.
2. Hold your own Donaukanal graffiti gallery opening party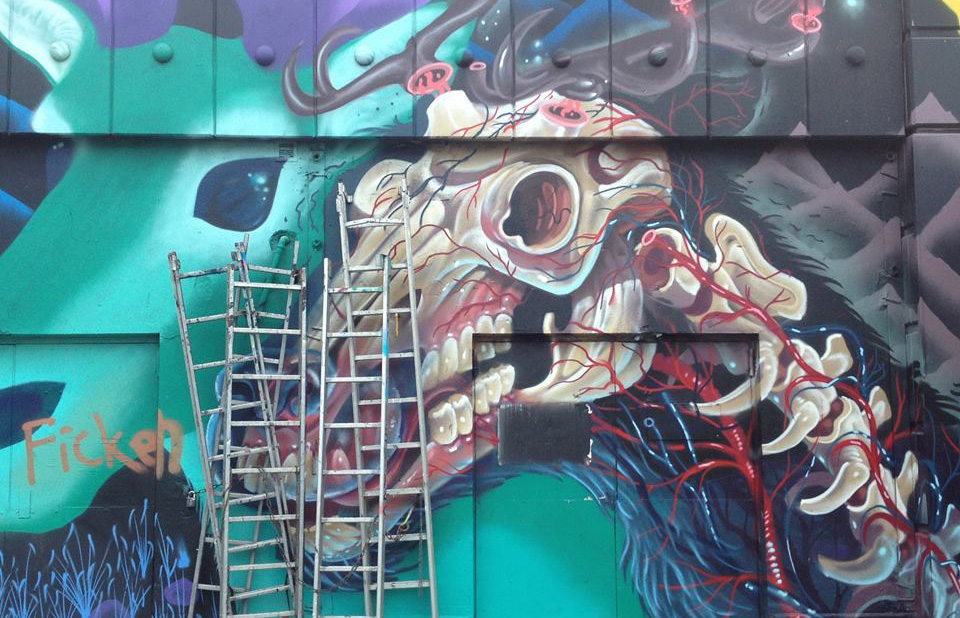 As soon as the first rays of sunshine appear, the city's graffiti artists come out to play. After the long winter hibernation and conditions improve, masters of the spray paint return to their canvas of the Donaukanal, leading to the promenades face being freshened up with a whole range of new street art and graffiti work. Stroll through the open air gallery and take in the unframed vibrant motifs. Also, considering the 2nd district side of the Donaukanal promenade is a great spot to catch some afternoon sunrays, we suggest after your self-guided graffiti tour, that you sit down on the grass with a bottle of wine or a couple of cans of beer, and discuss (in sophisticated accents, of course) the new Spring exhibit that organically takes shape here on its own.
3. Spring screams ICE CREAM!
Who gives a hooty-nanny if the temperatures still have your nipples pointing towards the sun, the city's ice cream parlour's doors are flying open already, and the licking and slurping of the good stuff has begun. Dive your nose into the first ice cream of the season at one of Vienna's ice cream parlours. Check out our guide on the best ice cream parlours in Vienna.
4. Bikinis, beer and topless sunbathing in Burgarten, or Augarten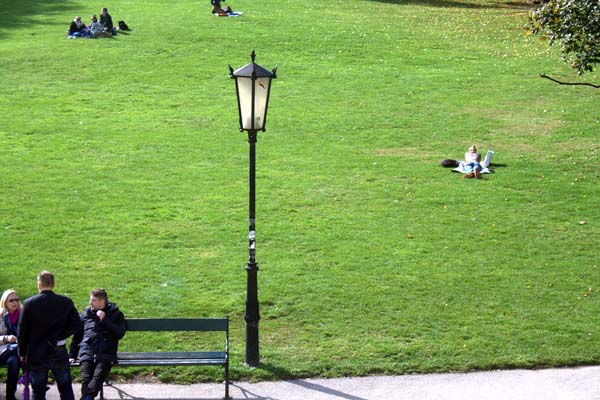 There's nothing like that atmosphere when the first warm days arrive and the parks are packed with people soaking in the sun. It still amazes us how early and quickly the people of Vienna lose their shirts outside in Spring. In Vienna, on the first day of Spring that the barometer reads over 15 degrees, it's time to get your top off (bikini on, if you so require it) and meet with friends in Burggarten or Augarten park. This is one of our favourite signs that the city has woken from it's dark day slumber, and is eager to soak in every bit of Vitamin D the sun can throw down on it.
5. We have 3 words for you: Coffee, blanket and Schanigarten (beer garden)
Vienna's restaurants and cafes are throwing up their Schanigärten earlier and earlier each year, and we're not complaining. Many of them provide blankets or outdoor heaters to compensate for Spring's lukewarm temperatures. Find yourself a café or restaurant that catches a lot of sun throughout the afternoon, snuggle under a blanket and sip on a Melange.
Please note: wearing sunglasses and flip flops will guarantee both an authentic experience, an opportunity to check out the good looking people as they walk by without them knowing, and ensure you look as cool as this guy (just kidding, you'll never look as cool as this guy):
*Disclaimer: you will freeze your ass off, and wearing summer accessories like sunglasses and flip flops do not influence whoever is controlling the weather in his/her almighty decision-making.
6. Plug in your Spring spirit at Electric Spring
When: THU–FRI, April 25–26
Where: Museumsquartier
Entry: free!
Having only lost it's virginity last year, this festival – which is one of the 1st big open air events in Vienna for the season – is back as eager, and as electric as ever. You won't have to pay a thing to pay witness to the vast range of music acts that take to a stage in the MQ courtyard that will jolt you into the spirit of Spring. Spring has sprung people of Vienna – now, let's dance…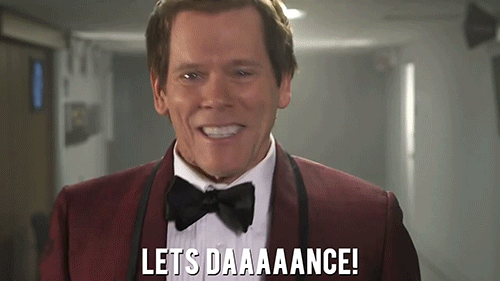 7. Picnic in a park
Warning: this activity is not recommended for the kind of people that complain about how cold it is on a abnormally regular basis, until summer, when they complain about how hot it is – in other words, this one's only for the hardcore Spring fanatics
Laying down a blanket, and encircling a basket full of food with your friends, or with the person who's ear you most enjoy nibbling on while they sleep (sorry, these fetishes of ours just keep seeping into our articles) is one of the simplest, yet most scrumptious experiences to have when the sun is squeezing out some warmth. Dress warm, and get the first picnic in at the mighty Prater park, or at one of these Vienna parks we recommend, here.
8. Get your bike ready for the season aaaand – On ya' bike!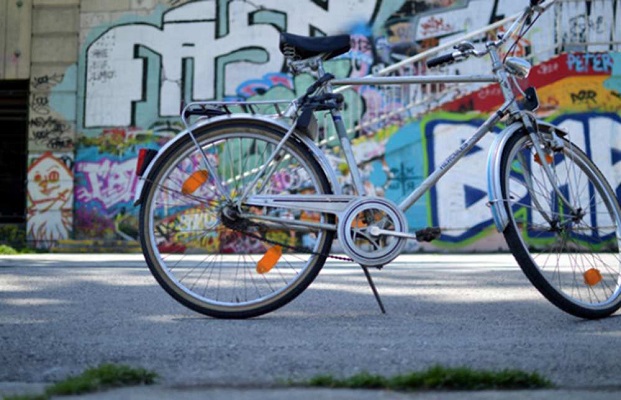 You should have already cleaned off that two-wheeled beloved beast of yours and made it street ready. If you haven't, before we go any further, check out some tips here on how to get your bike ready for Spring.
Now we've got that out of the way – Jump on your bike and make the most out of this city's many bike paths. We recommend following the Donaukanal out of the city.
9. Head to the markets for Spring's specialities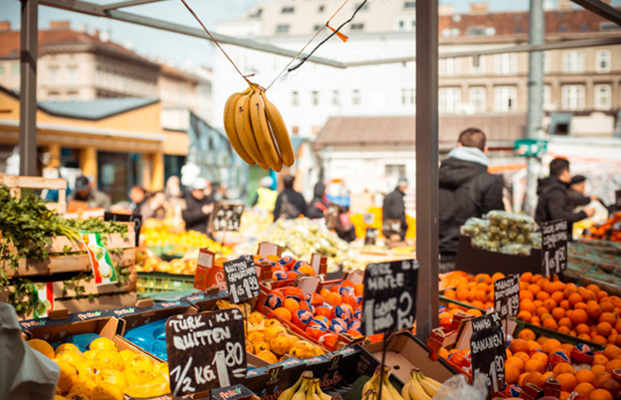 Deeply rooted in the Austrian culture is a deep respect for seasonal fruit and vegetables grown regionally. To every season belongs certain fruit and veg', and Spring sees people overdosing on asparagus, strawberries, spinach and Bärlauch (translation: Ramson). While most of these products are available all year round thanks to globalisation, they're regionally sourced at this time of year, meaning the taste will have your lips smacking.
When you see the sun poking it's head up one of these Spring mornings, we suggest you hit one of Vienna's many neighbourhood markets, basket some fresh produce, and perhaps stop for a brunch while your ate it. For your ultimate list on Vienna's best neighbourhood markets, see here.
10. Shoot & post on Instagram a photo of that tree with the damn fine looking pink flowers on it in Sigmund-Freud-Park
Photo by the talented Instagrammer @suziiie_v
With the Votivkirche in the background, of course.
11. Shop for rare plants @ the Botanical Gardens of Universität Wien
When: FRI–SUN, April 12–14
Where: Botanischer Garten der Universität Wien, Mechelgasse/Praetoriusgasse, 1030
Springs all about new life, blooming flowers and all that stuff, so buying a plant is like getting a date to the party – the party of Spring that is. And in the middle of April, there'll be the annual rare plant market happening in the botanical gardens of the university. Here you can find all kinds of exotic green dates (ok, this analogy has gone too far). And it's a pleasant thing to be doing on a Spring morning.
12. Sit at beautiful spots in the old city, close your eyes, face the sun and recharge your batteries with sun
Find a spot in the sun, lean back, close your eyes and let that sun soak in – it's a common sight in Vienna to see people with their eyes closed facing towards the sun (we'll call it Spring sunbathing). Here's some of our favourite Spring sunbathing spots:
+ Museumsquartier: The benches in the courtyard fill up fast on a sunny day.
+ Sitting in front of the Palmenhaus above the Burggarten
+ On the Burgtheater's front steps
+ Aloft the Albertina terrace under the horseman
+ Sitting on the fountain's edge of the Neumarkt square
+ On a chair in the Volksgarten
Check out whole list here about the best spots to catch the first rays of sunshine this spring.
13. Eat and drink your way through Stadtpark's Genussfestival
When: FRI–SUN, May 10–12
Where: Stadtpark, 1030
As soon as we see the cherry blossoms bloom in Stadtpark, our mouths start watering for this lovely (said in a high-pitched, British voice) soiree. In the beautiful setting of the city's park, you can eat and drink your way through hundreds of stands from Austrian regional artisan producers. Just picture it – you, a glass of wine, lying in the grass until the sun goes down. Now that's living!
14. Wine and dine in the hustle and bustle of the Naschmarkt, or Yppenplatz
Oh, how we're sure you've missed those summer nights sitting in the restaurant gardens at the Naschmarkt or in the cosmopolitan buzz of Yppenplatz in Vienna's 16th district. We highly recommend celebrating the start of spring by enjoying a glass of wine and a plate of antipasto at the Naschmarkt. Meanwhile, head to one of the many cafes surrounding Yppenplatz and enjoy a brunch in the sun.
15. As the flowers and plants bloom, try a hike for herbs tour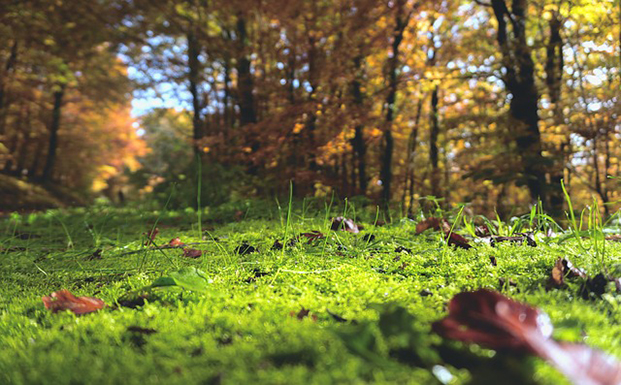 Becoming increasingly popular in this fine city of ours are tours where people are taken around the city, or its surroundings, and learn about (and gather) edible herbs that can be found in urban settings. And the first ones of them will be happening this month as the plant life starts to bloom. They're generally called, Kräuterwanderung. Meanwhile, we'll be sure to keep you updated if there are any others happening around the city.
16. Have a spring fling, or fall in love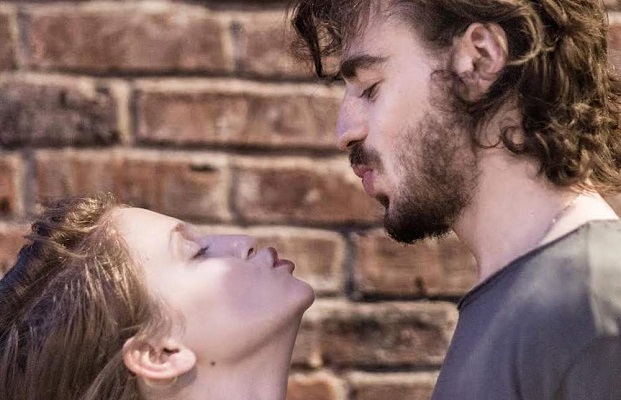 Spring is renowned as the season of love. When new life blossoms all around us, we tend to all get a little excited down in our fun bits. Look for love this spring and fall into it, have a passionate spring fling, or if you're already with the love of your life, fall in love with each other again. We asked the people of Vienna to tell us their love stories on our Facebook page and hundreds of people wrote in telling their beautiful stories. Check out the 13 Vienna love stories that made us go 'Awwww!' here.
No where in the city does spring put on a show quite like it does in the Setagayapark, which is known as Vienna's little piece of Japan. Full of an orchestra of blooming flowers, a stroll through this park will not only fill you with that euphoria that only spring can inspire, but also your nose will be struck by hundreds of different smells from the garden.