It's hard to say what a hipster is these days, as the word seems to have hijacked everything that is cool, or on the fringe of the mainstream. But then again, the mainstream seems to have swallowed up again this cultural burp called hipsterism. So what the hell is a hipster?
They are the bearded bohemian, or the vintage-loving girl with bangs, who's day includes brunch, a second-hand store, and his/her 100 € haircut. They're the 18-35-year-old who collectively fiercely seek a unique style and personality of their own. They're the beatniks, the punks, the hip hoppers, the grungy, the rockabilly – all in one. They make the old into a vintage and retro cool. They are ironic, as they hate their own kind and deny any membership to the hipster club. They claim to be real-er than the real world, but do so with a sarcastic wink.
Here's a guide on how to be a hipster in Vienna. And if you discover like us, that you love doing a large part of the things on this list, remember – the biggest symptom you're a hipster, is denying you're a hipster.
1. Where to groom and style the hipster in you

1.1 For your hair, beard, bangs

Boys: Tame that beast of a beard, or get your man bun trimmed, at Brothers' Barbershop where you're welcomed with a whiskey and the shelves are lined with beard product you never knew existed. Check out our review of the Brother's Barbershop, here.
Girls: Get your pixie trim, or your bangs styled by the talented Andreas at the fashion store/ hairdressers, WALL (Westbahnstraße 5A, 1070), or the home of the modern retro style, in the vintage looking hairdresser, Le Coup (Josefstädter Straße 7, 1080) (the mint green retro sign makes us want to wear a vintage dress or suit when we visit this place)
1.2 For your style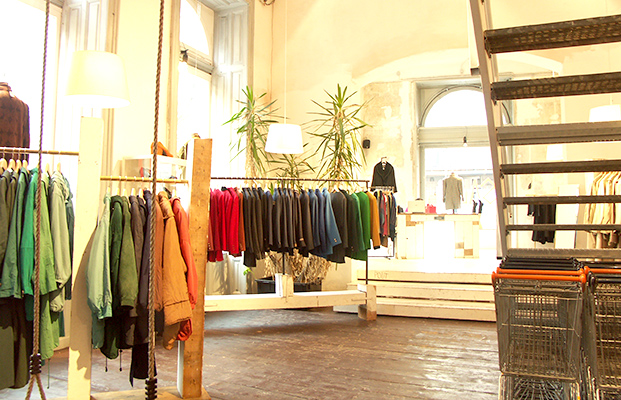 Where to get your: Vintage, retro, ripped denim shorts, t-shirts with ironic prints, an outfit that has a bit of all subculture's fashion in it and is so original it'll make your neighbour's dog bark when you leave the apartment!
Walk into pretty much any small boutique in the 7th district and you'll walk out with fashion that ticks all the hipster boxes (but doesn't, because hipsters don't tick boxes). Two stores with some of the best curated fashion collections of the second-hand vintage variety live on Burggasse: Burggasse24 and Uppers and Downers. Meanwhile, the original thrift shop in Vienna, Humana, has one of their best stores around the corner (Lerchenfelder Str. 45-47, 1070). Otherwise, if your style is more streetwear, a beanie, Nike or Adidas retro sneakers, or t-shirts with prints bearing sarcastic or ironic messages like, " If you tickle my beard, I'm not responsible for your pregnancy," or "fuck yeah, I'm a metaphor," we'd recommend heading to one of the following stores:
WIER: for your Franz Turnsackerl (duffel bag) or your fairtrade, organic t-shirt from NKSP, who produce prints that bear cheeky, ironic grins.
Sneak In: For sneakers and streetwear.
Kitsch Bitch: Beanie and t-shirts with Vienna-specific prints on them.
Passt Gut: streetwear selected by a professional stylist.
2. Where to indulge in the hipster hobbies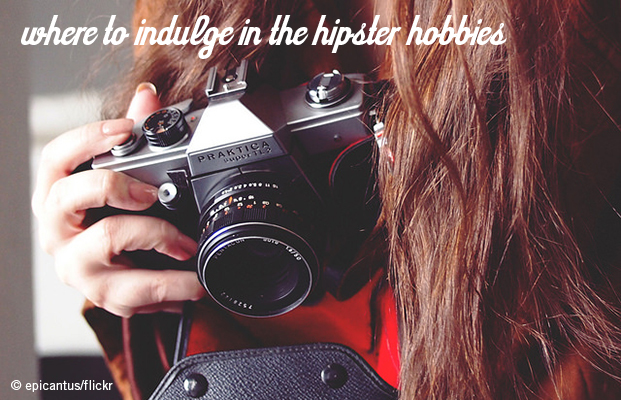 2.1 "Music is better than people" – where to source your vinyl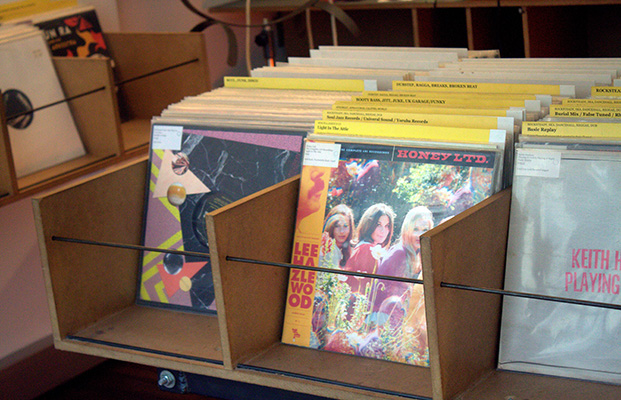 Spend a day flicking through vinyl at one of the following
Tongues: Experts in electronic, funk, soul and disco. Decks are there to test the tunes before you buy.
Teuchtler Schallplattenhandlung (Windmühlgasse 10, 1060): A ye' ol' favourite that will appeal to your vintage instincts while offering you a vast array of second-hand and new records to choose from of all genres.
2.2 Selfies, retro looking digital cameras and Westbahnstraße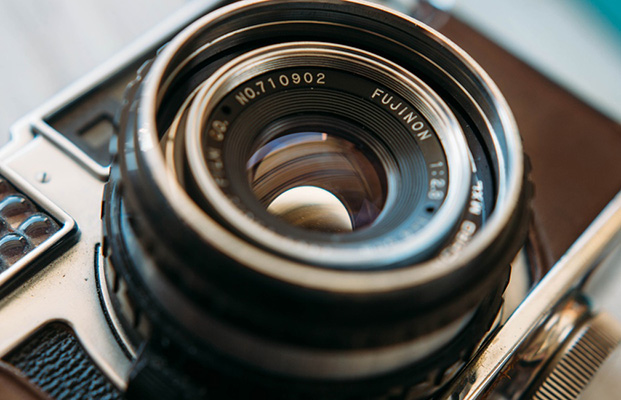 © Dustin Lee
Spend some time on Vienna's street of photography, Westbahnstraße: Along this street you'll find several camera stores selling old and new cameras, along with the city's most popular photography gallery, Westlicht.
2.3 Follow the city's fashion bloggers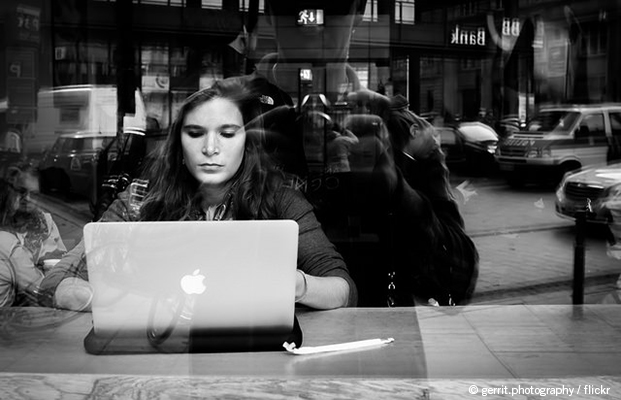 A good hipster is well read in fashion blogs. Check out our favourites of Vienna's fashion bloggers, here.
2.4 Read the second best online magazine in the world, Vienna Würstelstand

One thing we noticed when making this list is that a large portion of our content caters to the hipster. Since this revelation, we've burned our beanies, and sought therapy for our severe case of denial and renewed identity crisis.
Here's a recount of a conversation with our therapist:
Vienna Wüstelstand: "It all makes sense now – the sitting on milk crates in bars even though our asses hurt, wearing beanies even though it was hot, the Herschel backpack, the bold-rimmed glasses we wear even though we have 100% perfect eyesight… we've been hipsterfied!"
Therapist we found on the internet in a chatroom (TWFOTIIAC): " The first symptom of being a genuine hipster, is not wanting to be one, wanting to be unique and cool in your own way – so you're pretty much fucked."
VW: "But we don't want to be hipsters!"
TWFOTIIAC: "Wait a second, are you crying?"
VW: "No, it's just been raining … on our face."
2.5 Attend openings to art exhibitions for the free food and drink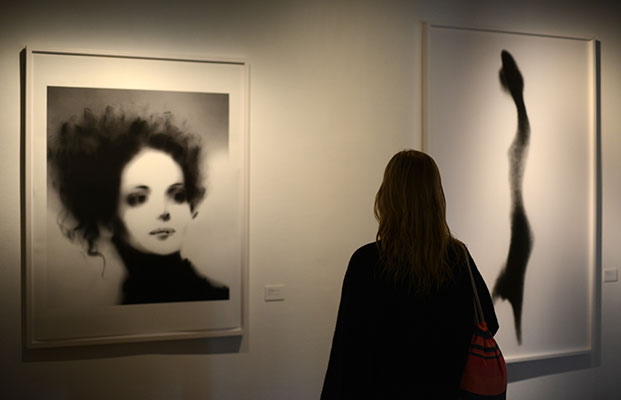 Be sure to bring your bohemian look, along with a few pre-prepared intelligent comments to make on the exhibit. Then get to work making friends with the waiting staff at the event, or get a prime position by the cocktail food table.
2.6 Sweat out your snarky sarcasm and sweat in a Bikram yoga class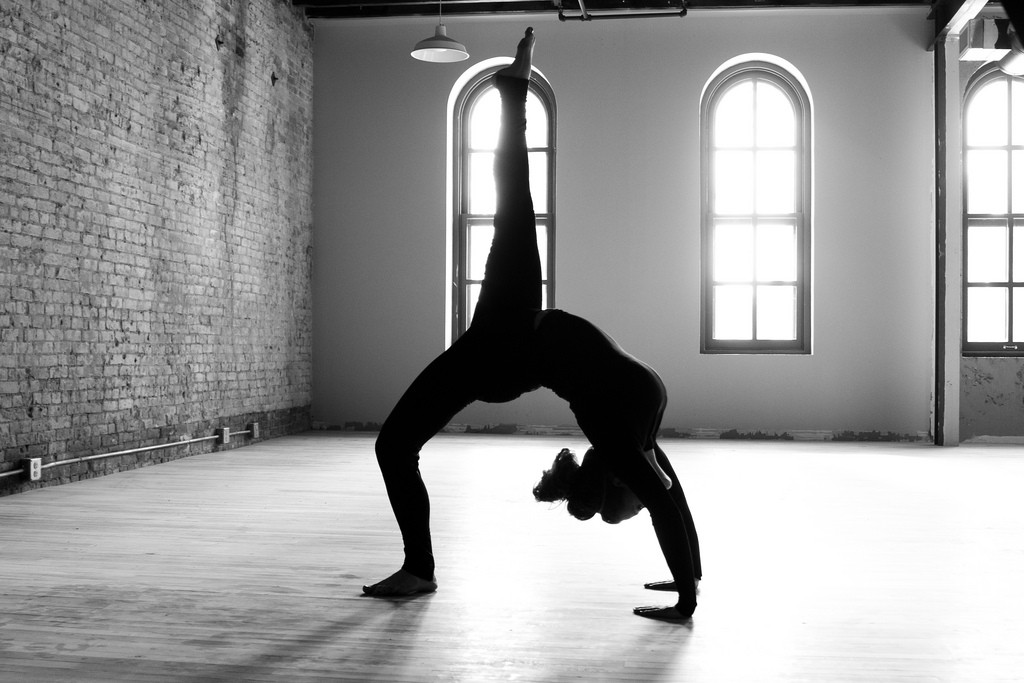 @Joel Nilsson
2.7 Spend 10% of your time every weekend at a fleamarket or designer market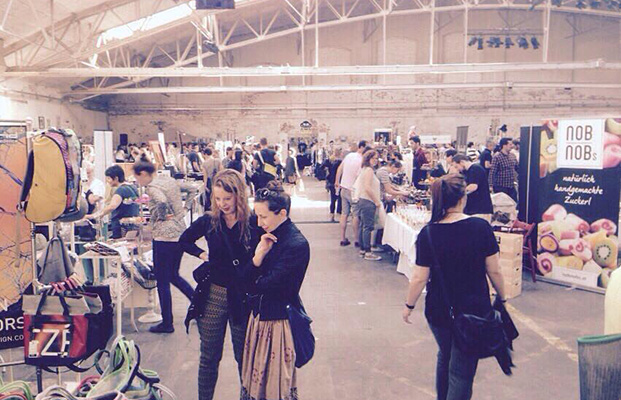 The city's biggest designer markets, Feschmarkt and Edelstoff, see a sea of beards, half-arm tattoos, and red lipsticked women wearing vintage dresses. Meanwhile, Vienna's seen an explosion of flea markets and clothes swap parties over the last year, with one being held every weekend. Keep an eye on our weekly "What to do in Vienna on the weekend" guide published every Thursday and don't miss any of them!
3. Where to feed the organic, eco-friendly, healthy hipster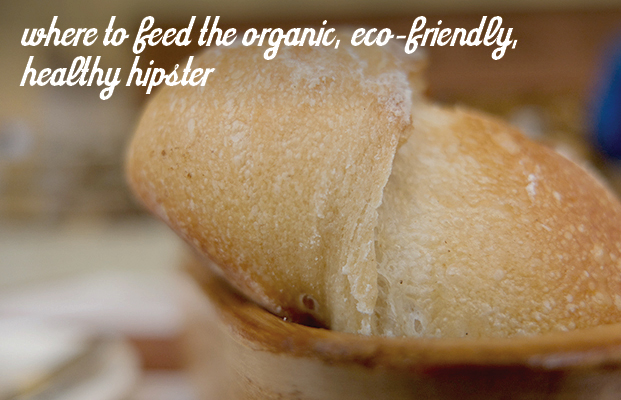 3.1 Buy your 7 € loaf of bread at the boutique bakery, Joseph Brot
3.2 Buy your organic groceries at Karmelitermarkt's Saturday market

3.4 Grow your own fruit and veg in an urban garden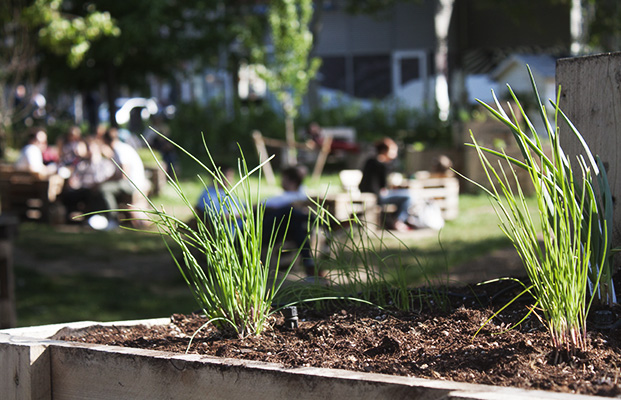 Find information about Vienna's urban gardens, here.
3.5 Buy bare-naked food (meaning package-free)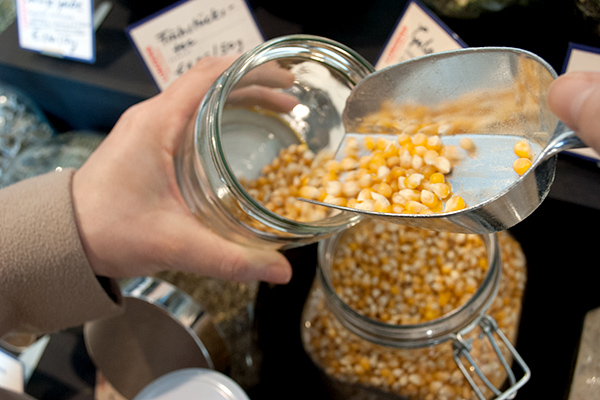 At the amount you need at Vienna's corner waste-free grocery shop, Lunzer's Mass-Greißlerei.
4. The habitat and hangouts of the Vienna hipster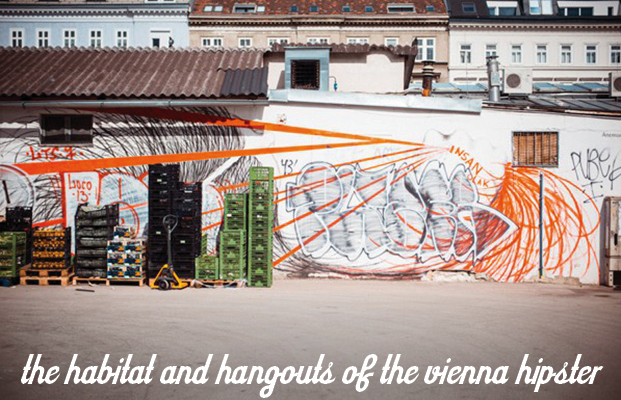 4.1 The habitats
Love thy Grätzl: Vienna's hipsters have a genuine affection for their Grätzl (neighbourhood), or they adopt certain cooler neighbourhoods as they're hoods. See some of the natural habitats of Vienna where common sightings of hipsters can be made, on the map below:
4.2 The hangouts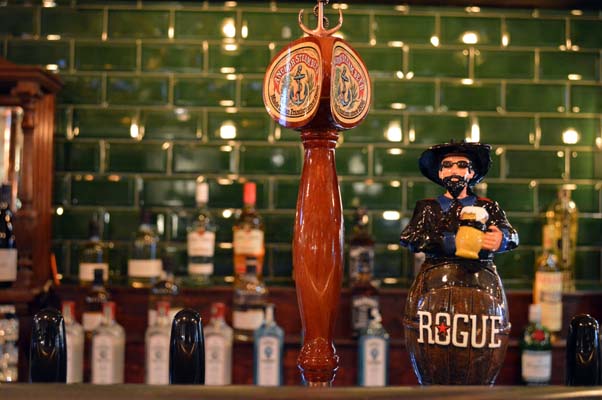 Drinks or brunch at one of the cafes at Yppenplatz
Hipsters love this cafe-filled-square found at the end of the Brunnenmarkt in Vienna's 16th district for it's rough and ready, multicultural vibe.
4.3 Get your fancy craft beer and brioche bun burgers at one of these hipster beer and burger hangouts, here
4.4 Spend your Sunday morning brunching, or breakfasting at the café/restaurants, Zweitbester or Das Augustin

4.5 Visit the knitting café, Laniato, on Beatrixgasse in Vienna's 3rd district

4.6 Enjoy your beer and cigarettes, or expensive, yet cleverly branded gin and tonic, at any of the following bars
Café Bendl
Franz von Hahn
Botanical Garden
Any bars or cafes within the MQ
Kaffee Alt Wien
Café Europa
Wirr
Café Drechsler
Café Korb
Das Augustin
Liebling
Burggasse24
Radlager
---
And there's plenty more where that came from. Just check out the Food & Drink section of Vienna Würstelstand.
Meanwhile, If we've missed any of your favorite hipster hangouts, let us know in the comments below!