You know you've enjoyed your breakfast when you find yourself still smacking your lips together when burping it up hours later. Hmmm – a little too graphic? Let's begin again …
The burps from the brunch at Brickmakers are yummy. And so is the breakfast. Together with Café.atelier – the coffee nerd crowd that works their coffee machine – they've produced a weekend breakfast/brunch fit for the nastiest of hangovers, or the strongest cravings for meat and eggs.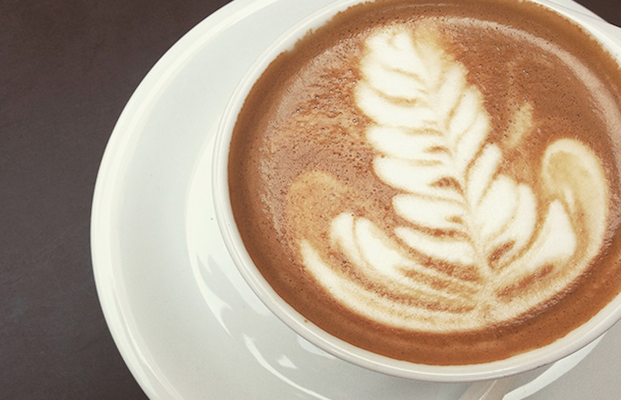 To begin with, the coffee deserves a standing ovation (one of the best flat whites I've had this side of the Danube). Practised in the arts of third-wave coffee wizardry, the Café.atelier source their beans from the local, direct-trade micro-roastery, Süssmund, and serve up all the different breeds, including cold-filtered coffee and Aeropress.
Sourcing ingredients of the highest quality locally is something at the heart of the Brickmakers' concept, and while plenty of restaurants make this their claim to fame, this gastropub's discipline in this respect, tranfers into taste.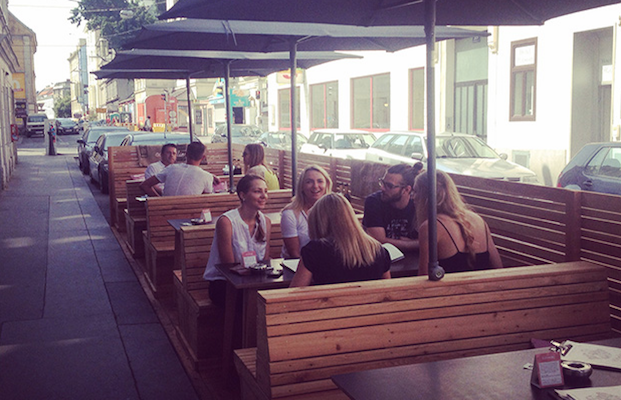 As to be expected by those behind the Brickies (we're still waiting for this nickname to catch on), the brunch menu is neatly wrapped in a concept fronted by an egg wearing a moustache and a monocle, and reflects deeply its Anglo-Saxon bacon-and-egg/pancake roots.
And so as you can imagine, egg-based dishes (Eggs Florentine and Eggs Benedict) are the selling point, and are accompanied by alternatives such as pancakes, home-made yoghurt with granola, and an already popular set breakfast comprised of a croissant, freshly-baked Guinness bread and homemade
marmelade.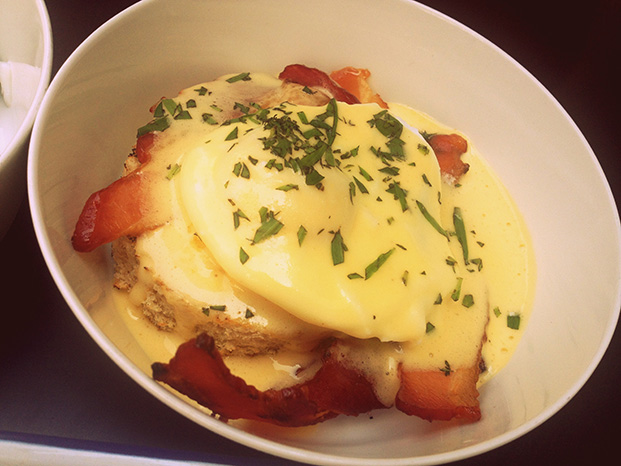 Having missed my days of lazy Sydney breakfasts, I choose the Eggs Benedict (for the unaware Egg Benedict virgins: this is a layered dish of thick toast, poached egg, (sometimes avocado and salmon, but not in this case), drowned in Hollandaise sauce), along with the Homemade sausages and baked beans.
My breakfast company opts for the Eggs Florentine on a hash brown. The waitress advises us that the servings are medium-sized and are meant for sharing – kind of like a breakfast food tapas. However, as soon as the first bites are had, the North and the South of the table are as divided as in the Game of Thrones. And if I had them handy, I'd have been calling on my dragons to protect my sausages and eggs.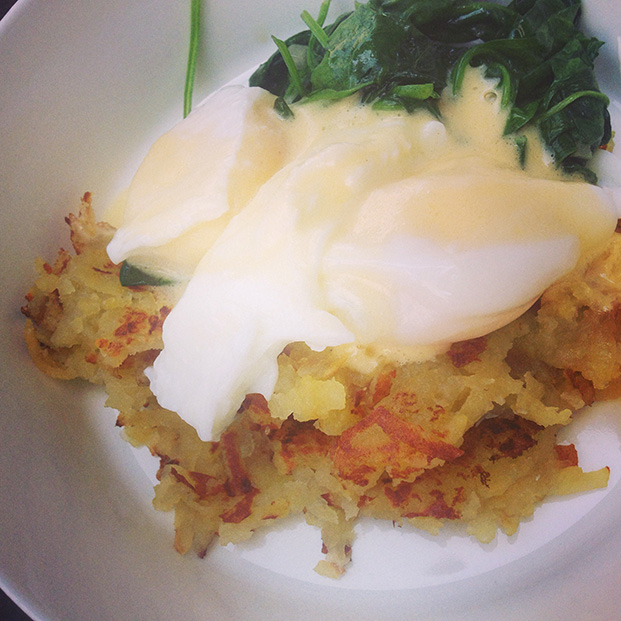 I could never have imagined that so many flavours could fit into a sausage, and the signature talent for smoked barbeque that Brickmakers boasts takes this humble food to a whole new level.
The thick slice of toast and bacon that goes along with my Eggs Benedict is also pleasantly smoked. And the hollandaise sauce manages to walk the line well between citrus sour and buttery creaminess. The egg is poached to perfection.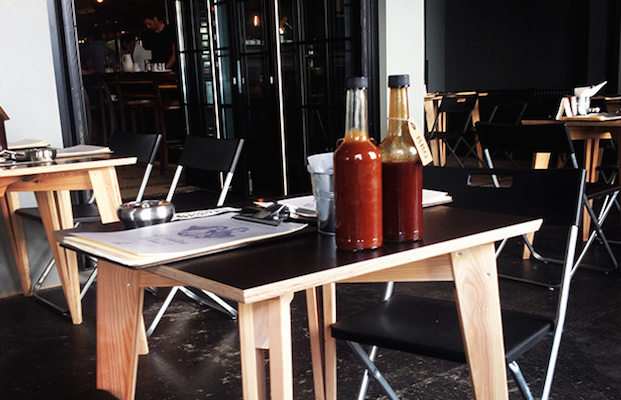 And, seeing as we live in a part of the world where drinking a beer for breakfast is not frowned upon, don't be shy to flick to the back of the brunch menu where you'll find their vast current craft beer selection, which Brickies is famous for.
There's no doubt they know what they're doing here at Brickmakers and they pay attention to detail. While the sluggish service was painful on a Sunday morning and had us abusing small children passing by, brunch should not be rushed. And their friendly ways, and exceptional food (which goes unparalleled in Vienna) is an experience worth waiting for.