When it comes to Vienna's iconic Würstelstände (sausage stands), Vera Tondl is the indisputable queen. Owner and ruler of Vienna's oldest Würstelstand, LEO, the down-to-earth Viennese Würstel queen knows how the wind blows in this business.
Her love for wurst and people seems to have always run in the family – her grandfather, Leopold, opened the würstelstand in 1928, her father took over in 1969, and since 1991, Vera has been behind the grill at LEO herself. But even for a würstelstand as famous as this one, times are tough.
On the so-called 'Day of the Vienna Würstelstand,' we chatted with Tondl and she answered a few questions on the life of a Würstelstand: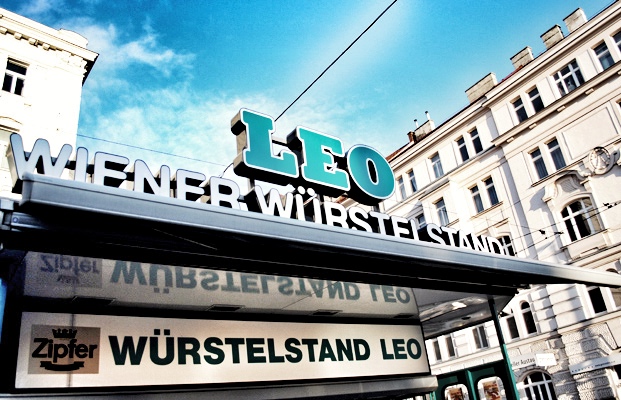 Let's start out with the hard facts: the Würstelstände in Vienna are dying off. Why do you think that is?
There are numerous causes for this. First of all, maintaining any kind of gastronomy business is getting harder every month. There are more and more regulations, the latest being the new labelling laws for allergens. Then there's the stand's rent price, which is ridiculously high, especially when compared to the city's Schanigärten (the tables on the sidewalk in front of cafes and restaurants). And, well, the media isn't always helping – they like to bang on about the old image of the würstelstands, stereotyping them as a meeting point for drinkers.
Which isn't the case anymore, correct?
Not at our Würstelstand, at least. When I took over from my father, it took me a solid two years to make our audience understand that LEO is a drunk-free zone. Of course you can still enjoy a beer with your wurst, but heavily drunken people aren't welcome here.
What do Würstelstände mean to Vienna?
They're like the Fiaker (horse-drawn carriages). They're an important part of our history. Plus they're perfectly capable of adjusting to the modern age. I always try to keep my ear to the ground, which is why we're featuring a lot of vegetarian options, as well. And I finally found a vegan Würstel that suits our taste and handling requirements.
So you still like to eat Würstel?
Absolutely! Not every day, but I tend to taste every new kind of sausage we work with.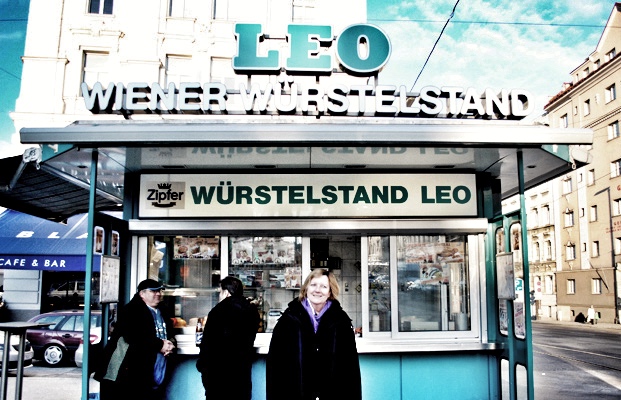 What's the most common order you get?
The "Hot Dog Käsekrainer." The cheese kransky in a hot-dog bun – people love it.
Do you have regular guests? What are they like?
The cool thing about having a Würstelstand is that you're based both in the daytime and nighttime world. So you'll get a lot of builders, business men, and families during the day. But at night, there's a whole other audience coming along. Street workers, pimps, ambulance drivers, garbage men, and of course the party people – they all like to stop by, have a sausage, talk to us, move on. It's a bit of a safe haven in a sometimes chilling night.
As a last question: is there an insider tip how we can become the best Würstelstand Grillmeister?
There actually isn't a big secret to grilling, but for boiling your wieners, you should make sure that the water is at exactly 70° C.