Cleanly shaven, shoes so polished I would be able to see up his kilt if he was wearing one. He's standing straight, posture perfect, and his feet are glued together. For the last 26 years, Ajri Mislimi the doorman has been greeting guests as the face of one of Vienna's most famous hotels, the Hotel Sacher. We asked him a few questions:
Vienna Würstelstand (VW): When did you start working in this job as a doorman for Hotel Sacher?
Ajri Mislimi (AM): I've been in this job since 1988, and I've loved every moment of it. When you love your job, time just flies. I've met so many great people along the way. People are usually surprised when I say this, but I just love my job. I always try and be positive, and then good things happen.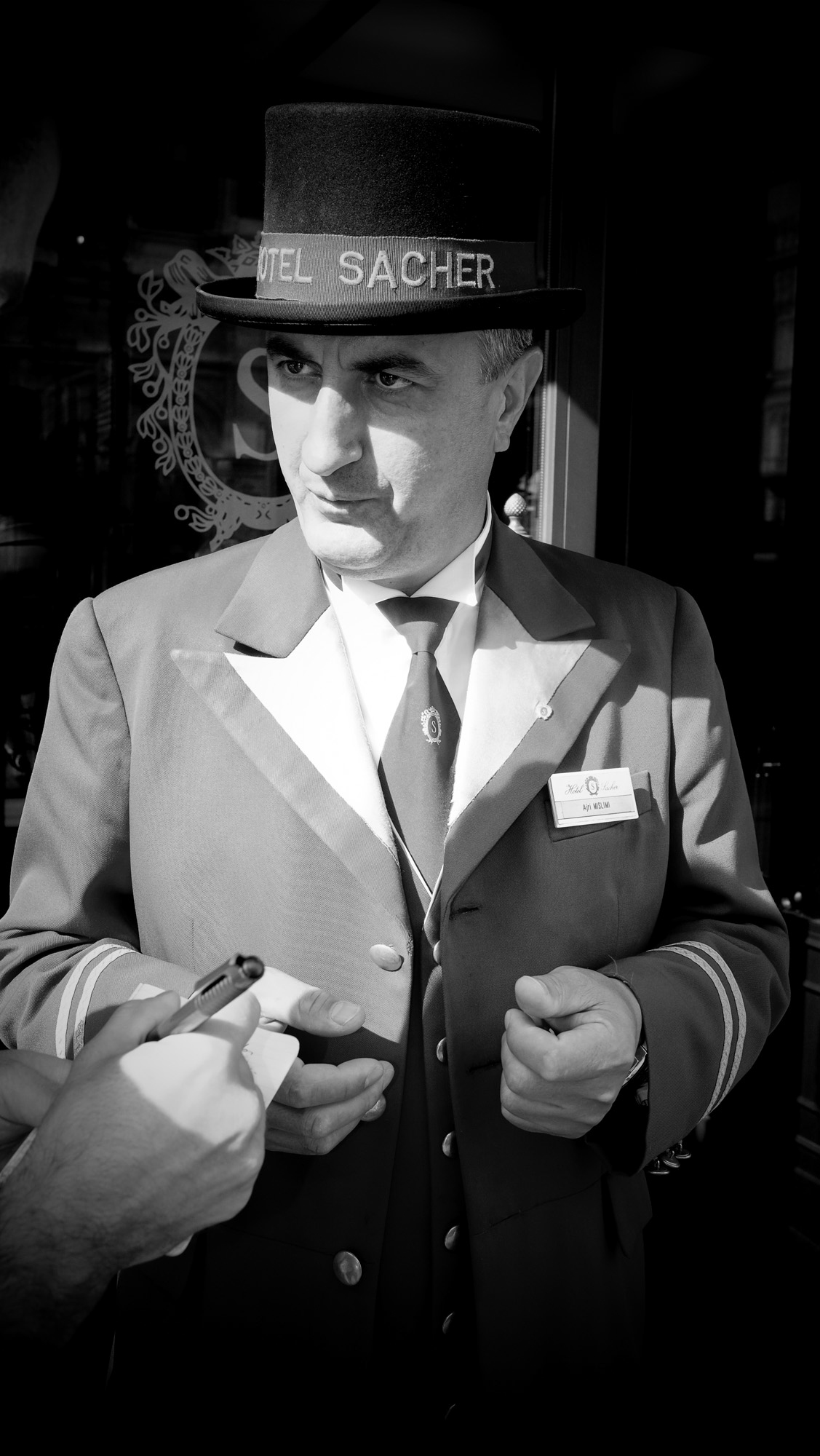 How has the street changed during your time greeting guests at the front of the Hotel Sacher?
AM: Funny enough, the street hasn't changed much at all. The hotel's front has had a few adjustments – the entrance is a little bigger, and they've added 3 levels to the roof, but the street remains relatively unchanged. But the people walking past have changed (he smiles one of those smiles that tell you many stories are contained in that smile).
VW: Who was the coolest, most famous person you've met while working as the doorman for Hotel Sacher?
AM: I've met many interesting and famous people, but the coolest has to be Schwarzenegger. I remember, it was maybe 14 years ago, and he came up to me with a massive cigar in his mouth and said to me – 'Junger Mann, freu mich dich kennenzulernen!' (translation: It's great to meet you, young man).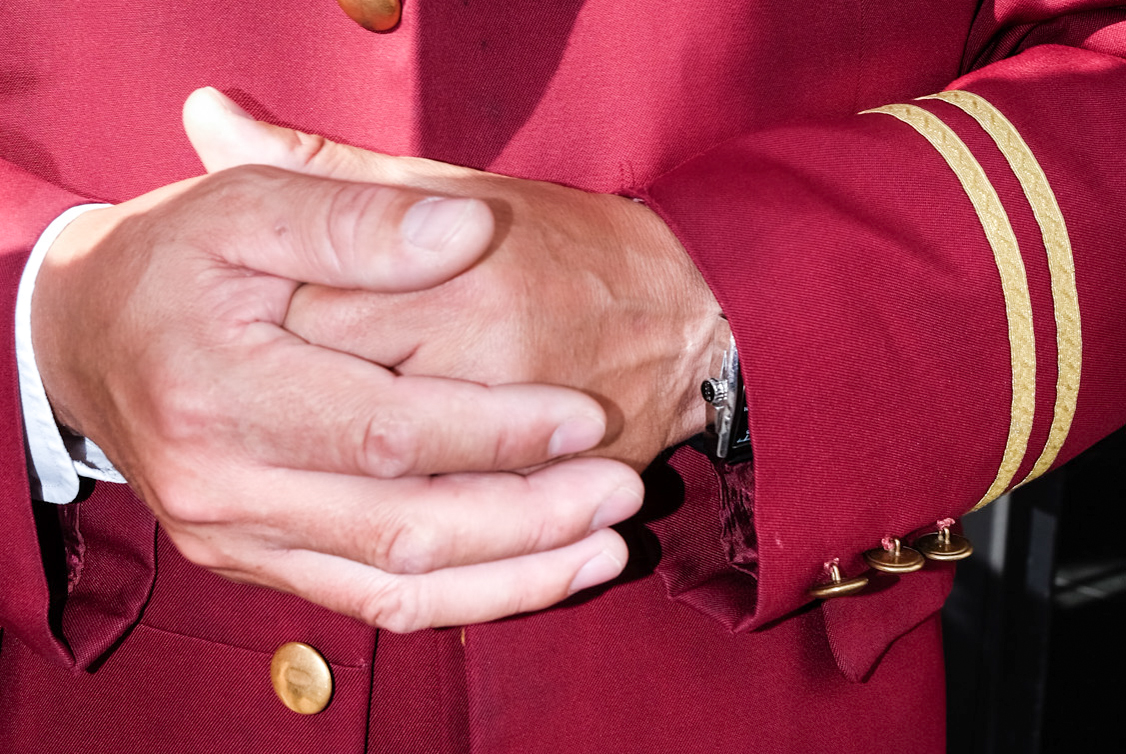 VW: Did you plan to become a doorman for Hotel Sacher?
AM: No, it's funny how these things happen. I was working in another position for the hotel and then I kind of just fell into it. They asked me and I said I'd try it. Some people are surprised that I'm still doing this job, and have been doing it for so long, but I love it.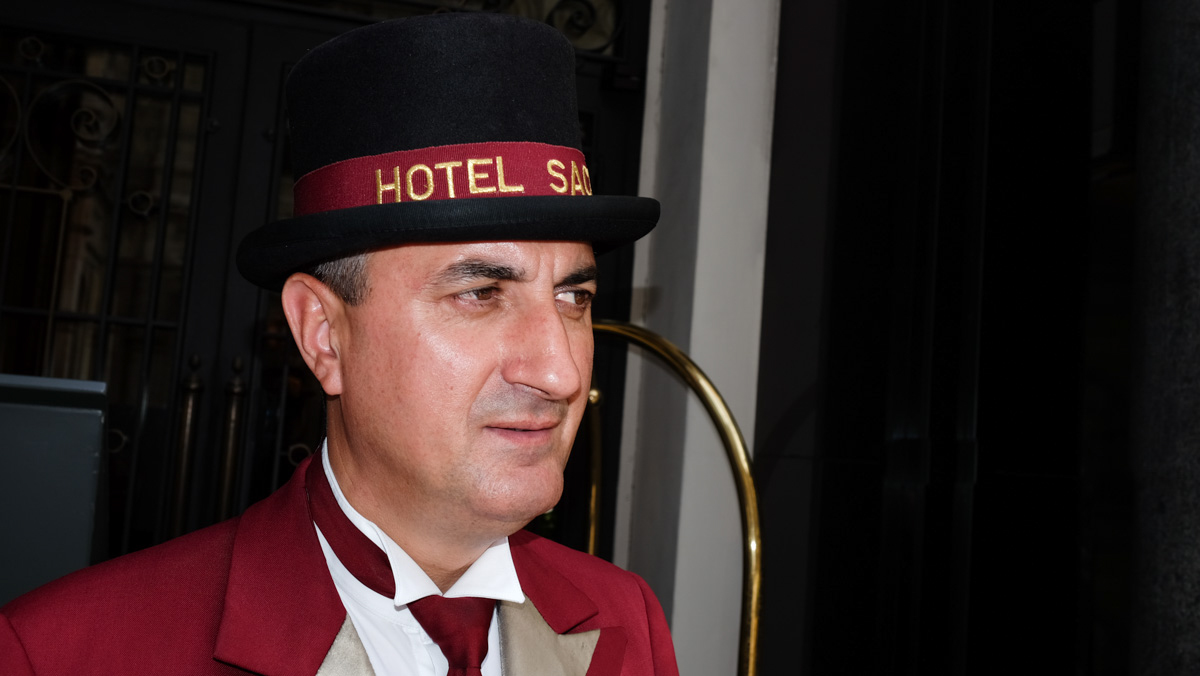 VW: What does the job of a doorman involve?
AM: Well, when the guests arrive, I look after them from the point of their arrival until they reach the front desk. I look after the parking of their car if they arrive in their own vehicle, or I greet them as they step out of their taxi. And I'm simply the face of Hotel Sacher; I've been that for the last 26 years.