The curated Instagram travel guide, Wonderlust, has been making some noise, and we wanted to know their story. We sat down with Vienna-based co-founder, Anna Guggenberger, to talk about what's behind Wonderlust, travel and Vienna:
1. What is Wonderlust all about? What does your team do?
Our team is a collective of like-minded people from all over the world. We're all passionate about travelling and have made it our aim to share our favourite finds from the most wonderful cities and countries around the globe on Instagram.
2. What is your goal with Wanderlust?
Wonderlust captures our enduring fascination with the boundless beauty, craziness and unpredictability of all things travel. We want to inspire others to pack their bags and head out to explore our beautiful planet too.

@andreasjakwerth
3. How did this all start?
In February 2016, one of our founders, Phil, spent a month in Thailand contemplating new ideas and future projects. Inspired by the desire to build something related to his passion for travelling, he came up with the idea to create curated travel guides on Instagram. I had already known him back then and when he introduced me to this new project, I was hooked from the start.

@chaulafanita
4. Describe your style in 9 words or less.
The world is your playground.
5. How do you work with other artists in your field?
We carefully gather the most interesting, beautiful and inspiring photographs and feature them on our Instagram accounts. It's important for us to connect with, and support, local photographers, artists, musicians, bloggers etc., because there is so much more to a city than just its main sights.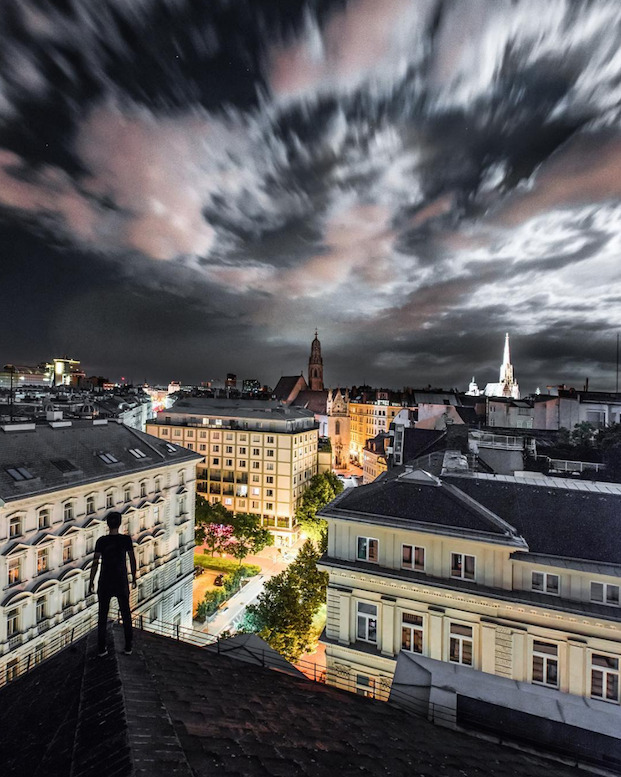 @fabulos_vienna
6. Do you have competitors?
Of course we do. Every city has their own official tourism account on Instagram and there's a lot of other beautiful travel accounts, especially for European cities. However, we don't see them as competitors, but as another sources we draw inspiration from, and let's be honest, you can never have enough beautiful pics of Vienna in your feed, right?
7. What do you look for in art?
Inspiration. For me, everything can be art; it's the colourful dance of autumn leaves in the wind, the passionate gaze of two lovers, Klimt's 'Water Serpents,' or a naked woman floating on the Dead Sea among hundreds of watermelons (the piece I'm referring to is DeadSee, 2005 by Sigalit Landau).


@kadyinvienna
8. Tell us how Instagram changed how you see the world.
Apart from stalking my friends and family, I mainly use Instagram to plan my travels. When I went to Amsterdam earlier this year, I followed a bunch of Amsterdam bloggers and Instagrammers and looked up all the places they go to. And that's what we're trying to do with Wonderlust – help people find the most quirky cafés and instagrammable restaurants, shops and places around the world.
Instagram has changed my opinion on a lot of places. I've never been a big fan of the States, but when I recently launched our Wonderlust Arizona account and spent hours browsing through the feeds of photographers from AZ, I realised it's a much more diverse state than I assumed and I look forward to going there this November.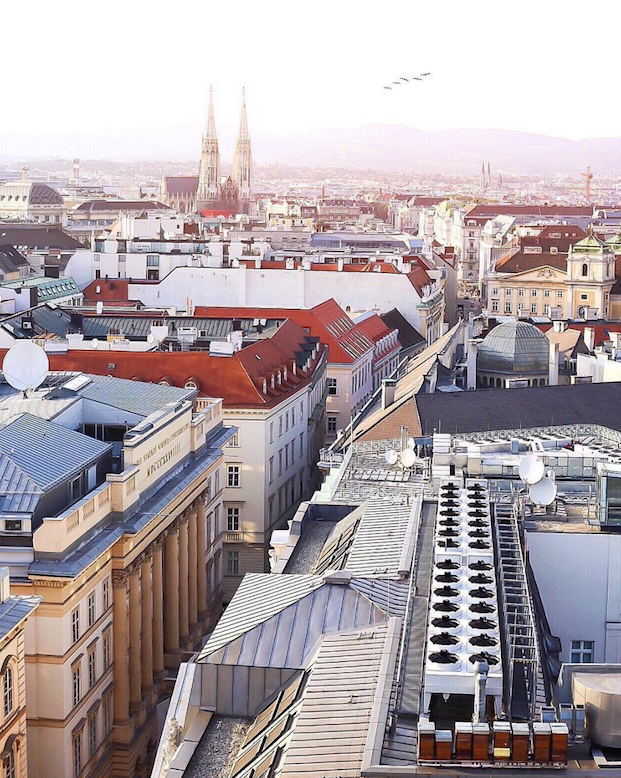 @lukaseliaswinkler
9. Who is your favourite Instagram artist that you're currently following?
Oh, this has to be @instachaaz. His sticky note comics are hilarious and 100% accurate.
10. Lets talk about Vienna. What is your favourite time of year here?
My favourite time of year in Vienna, and also the best time to travel here, is early December. Vienna's Christmas markets are hands down the best thing in the world, and I can't wait to drink Zirbenpunsch and freeze my ass off at Spittelberg, again. We're planning to organise a Wonderlust Vienna event around Christmas next year.

@maru.at
11. What inspires you about Vienna?
The people (even the grumpy Viennese cab drivers). Viennese people have that special vibe. I feel like they're not as crazy as Berlin people, they're very conscious and reflective, but they sure know how to have a good time.
12. What do you see for Vienna's future?
Vienna has always been a multicultural city. "About 150 years ago, only half the city spoke German", as pointed out by Vienna tourism chief Norbert Kettner. Unfortunately, a lot of Austrians seem to ignore that and in order to become a truly cosmopolitan and multicultural city, like London or Amsterdam, we will need to change our mindset. I think our presidential elections in December (if they actually take place this time) will indicate if we have the potential to become a city that celebrates diversity and cultural uniqueness.

@mat.kb
13. What's your favourite place in Vienna?
It's so hard to pick a favourite, but one of the most beautiful and unique places in Vienna is the Baumkreis am Himmel. What can I say, I'm a country girl, I love being surrounded by nature and that's why I enjoy living in Vienna. It is the greenest city in the world, after all (Yes, I googled it, we're actually ranked first with 120sqm of green space per inhabitant).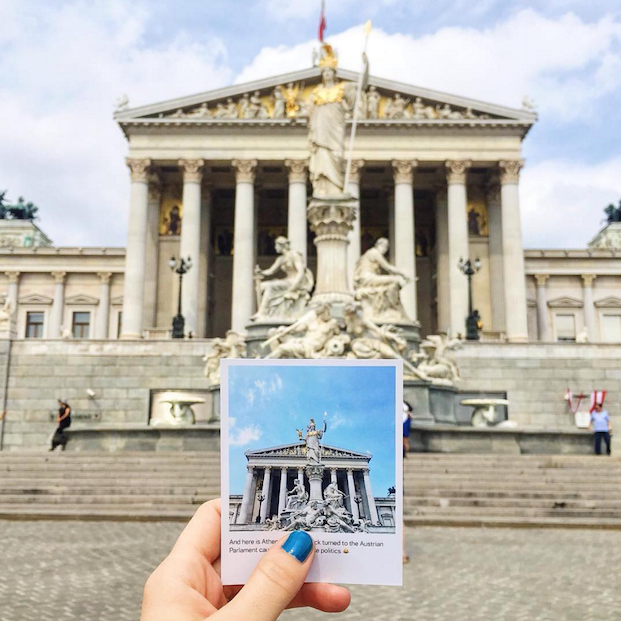 @michelle_terese
14. How do you see the future for your organisation? What about other countries and future projects?
We're currently expanding our reach and launching new city accounts every week. We are also working on our website that will include a blog section soon, so we can provide even more exciting new content, travel tips and inspiration for our audience.

@mikecleggphoto_