I'm having one of those moments – those 'urban explorer' moments you have in Vienna when you feel like you're the first to discover a cool new café or bar, and can't help but repeat several times at the table: 'I really like it here. Isn't this a cool place? Shit, I spilt coffee on my new pants again.' Even though thousands of people have been here before you.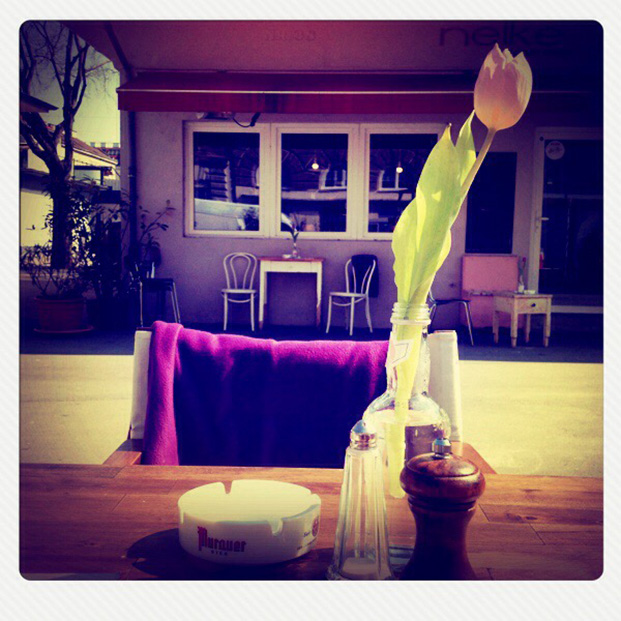 But anyway, let's pretend. My discovery is Nelke, and this is a café species which is made for summer. Its insides are tight and small, but its garden stretches itself out confidently in front in the form of furniture that looks like it's been raided from a beachside cottage or little girls dollhouse. Deck chairs and beaten up wooden tables with tulips on them scatter the pavement, adding a flair to the Volkertmarkt.
The Volkertmarkt is the sleepy little cousin of the bustling, gentrified Karmelitermarkt – a short wander over from each other in Vienna's 2nd district.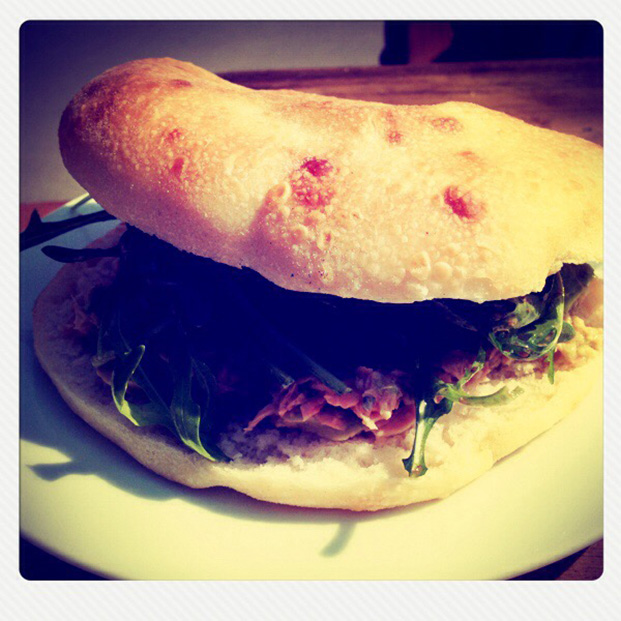 Surrounded by the mix of drab concrete block and baroque buildings typical to the 2nd district, on one of the first days of Spring, the market seems like a deserted desert town from a cowboy and Indian Western. I'm watching for tumbleweed. But only the wafting smell of the neighboring döner kebab stand turns up, along with a bunch of young pretty people who look like they've just got out of bed.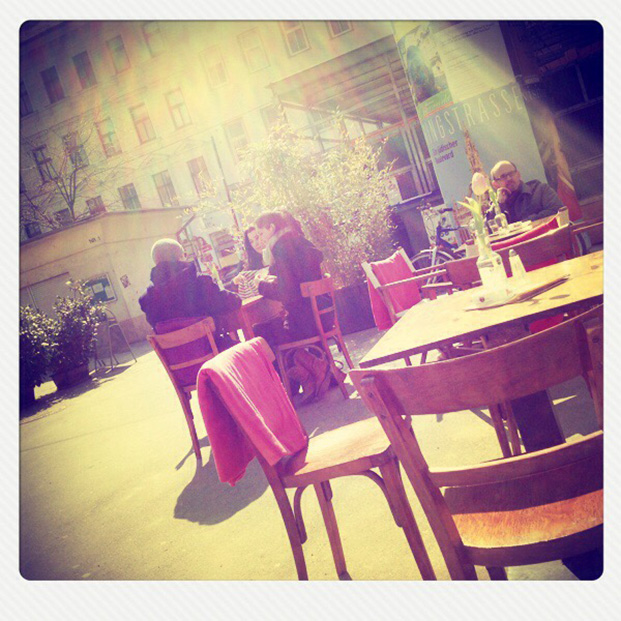 They serve up their selection of 6 fresh breakfasts all day here. Nearly all breakfast options have one thing in common – they all come with a glass of freshly squeezed juice of your choice, and most of them include fresh flatbread and a delicious eggplant spread.
We opt for something different: the Ost Frühstück. While we've never had such a combination for breakfast – eggplant spread, flat bread, a Russian salad, a filled egg, sheep cheese – we do start talking like Russians afterwards, which has to be a good sign.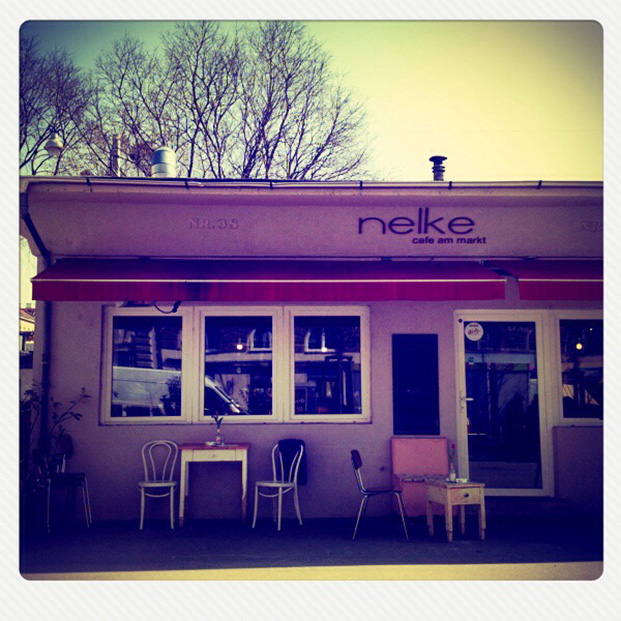 There's also a muesli option and a light breakfast, consisting of simply peanut butter on toast and fresh fruit on the side. (Anybody serving up peanut butter on toast deserves medals in our opinion).
If you don't like limiting yourself, you can also stray from the breakfast menu in the morning to have one of their tasty filled pita breads, or their dish of the day.
With the sun peaking around the corner of the market, the pretty waitress flashing her smile, I sink into my deck chair and with my best Russian accent, exclaim, 'such a cool place. I really like it here.'