In this week's #instamaam, @Doodlesurale shares her surreal doodles.
1. What is you name & where are you from originally?
My Name is Sarah Abramov, I was born in Vienna and grew up there. I guess I can call myself Viennese. I currently live in Tel Aviv.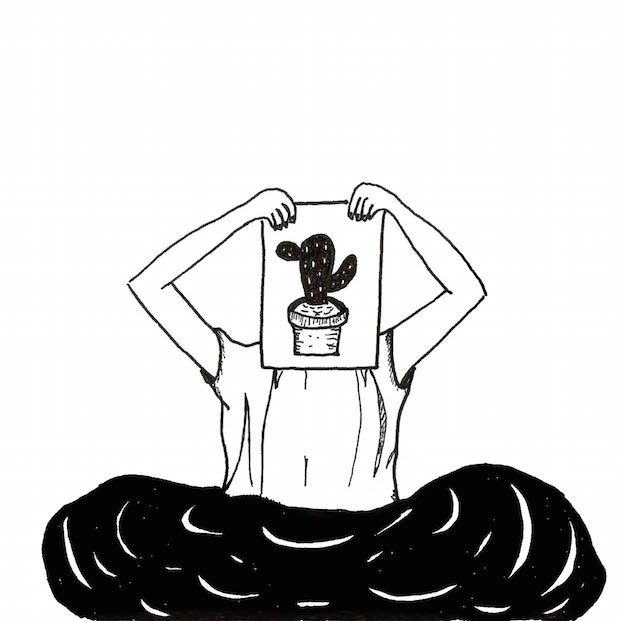 2. Describe your style in 9 words or less.
Surreal, melancholic but somehow happy, weird, and I think some of my illustrations are a bit creepy.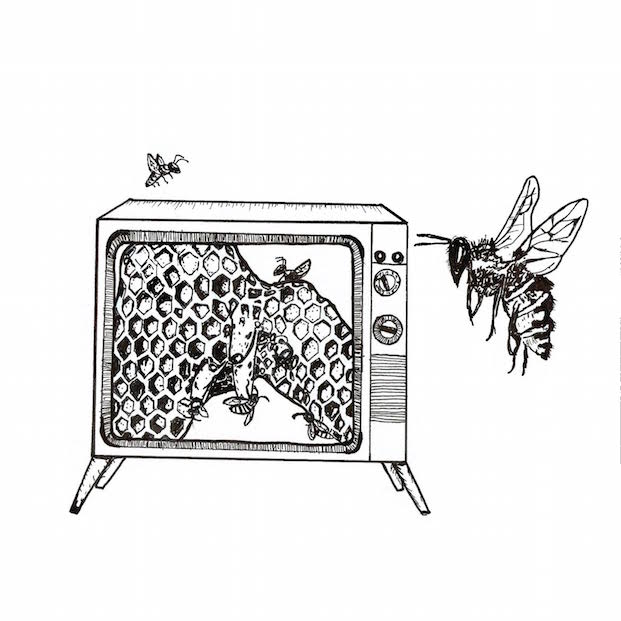 3. What do you use to create your art?
Most of my illustrations I do in an A5 sketchbook, with black copic fineliners. For the smaller and finer details I use a very thin one with 0.1–0.3 point, and for the outlines 0.5–0.8 point.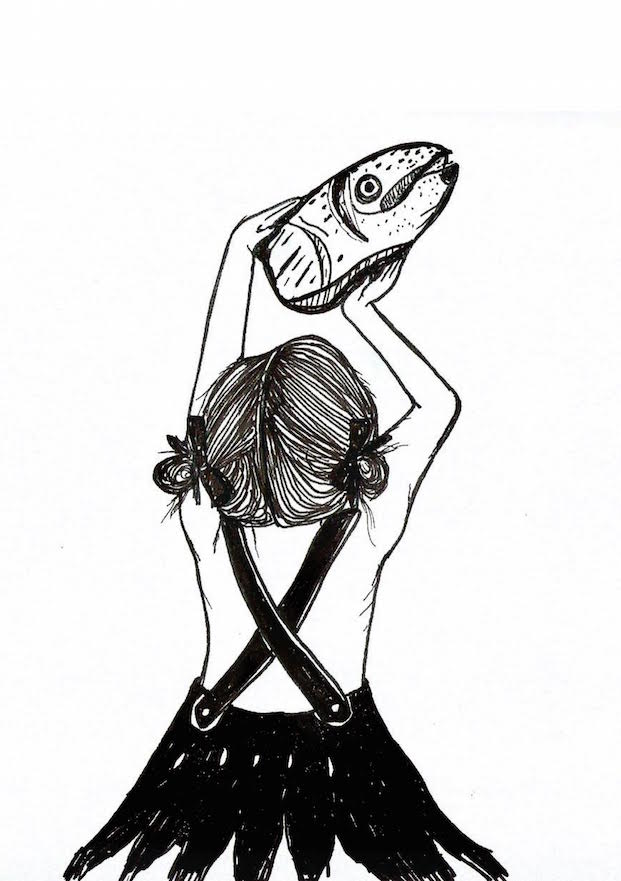 4. Name three of your favourite locations to work?
Mmm… I guess everywhere where you can buy a good coffee. Unfortunately I can't order a Melange in Tel Aviv, but we still have very cool coffee places here. I also like to work amongst nature, just on a park bench or on the grass. And last, but not least, on my sofa – it's like therapy for me. When I come home after work I take out my sketchbook and start drawing.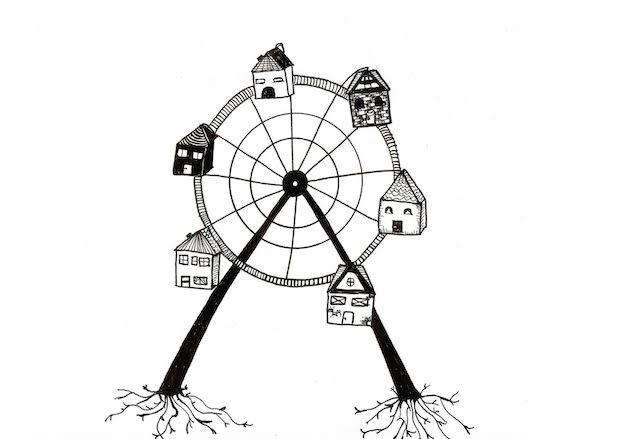 5. Tell us about your art, your motifs and the subjects of your art.
My motifs are mostly inspired by things I see during the day. I pick up most things from my everyday life, or even from my Instagram feed. When I start drawing, I usually never know what it will look like in the end, and most of the time I start with one thing or one object and my fantasy leads me to the next part of my illustration – this is how these surrealistic motifs come to be.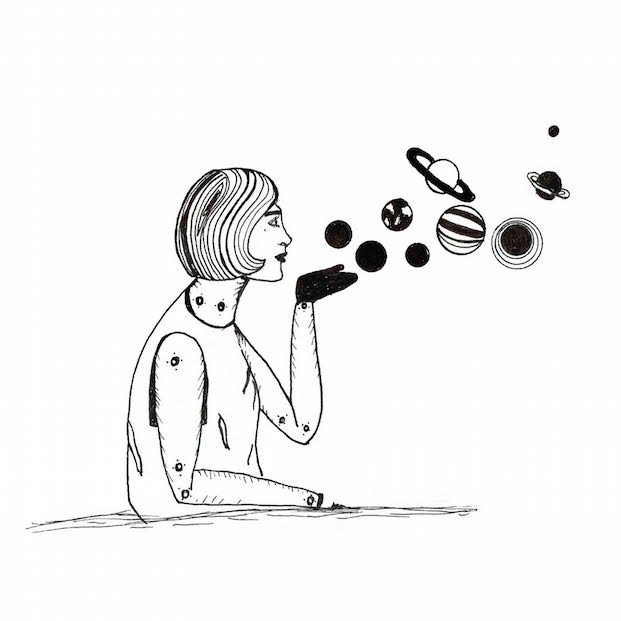 6. How, and when, did you begin doing your illustrations?
It started way back when I was a kid. I always liked art and all kinds of art. The creative gift I actually got from my mother, she really knew how to make something out of nothing. I basically grew up with creativity and the inspiration to create from her as I saw her always designing clothes, drawing, painting, modelling and making furniture. I figured out quite late that I want to do something with drawing and photography, and then I went to study Multimedia in Vienna at "Die Graphische." During my studies, I started to explore my creativity even more and learned the skills behind it. When I moved to Tel Aviv, I didn't really do a lot of art and I started missing it. But the urge came back, so I just picked up the pen, and since then my muse has been driving me.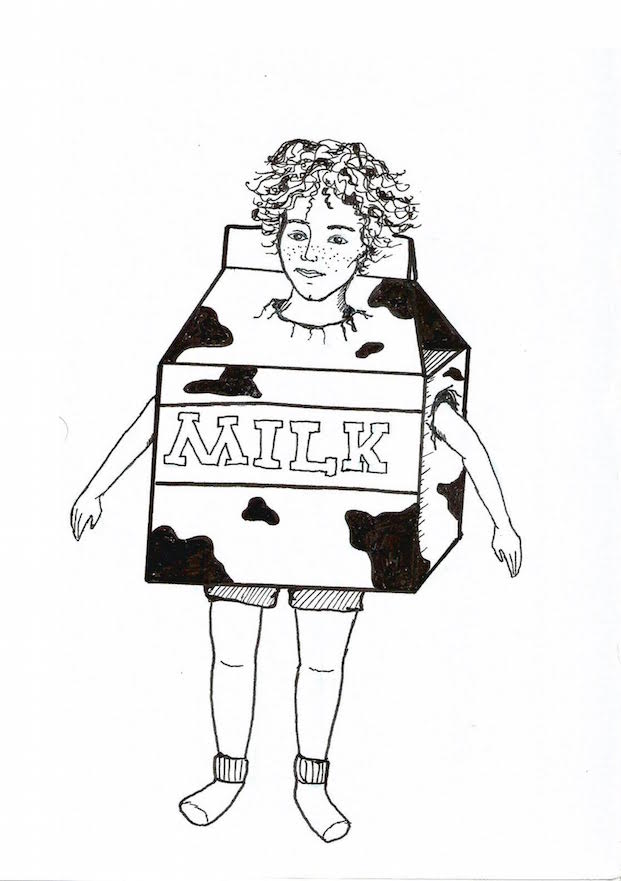 7. Did Instagram change how you see the world?
Instagram did indeed change things for me: I think it's a good place for people to express themselves. I follow mostly artists and on my private account I also follow a lot of workout pages – it motivates and actually inspires me. I'm always amazed by how many talented and ambitious people are out there in the world.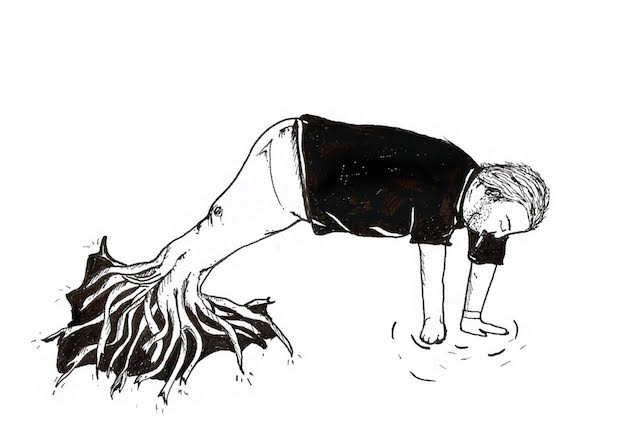 8. Who's your favourite Instagram artist you're currently following?
@Dailydoodlegram – she is an amazing Israeli illustrator whose style I love.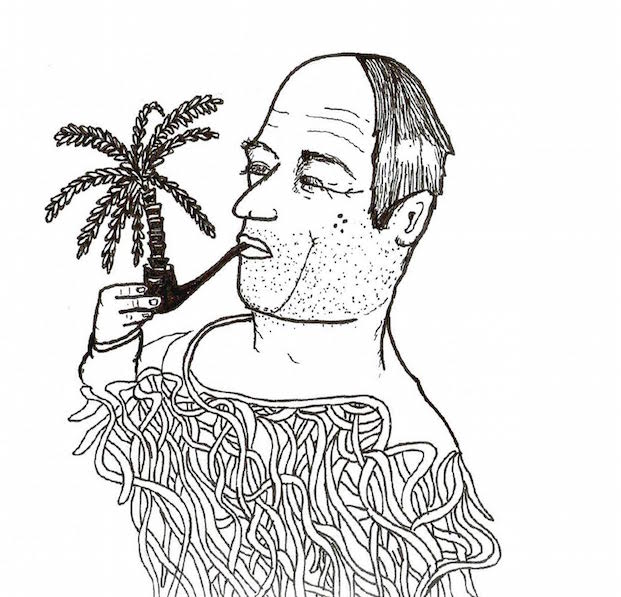 9. What's your favourite place in Vienna?
One of my favourites is the Rochusmarkt. I was working there for 3 years as a waitress at  Arrigo and I met a lot of amazing and creative people there every day.  I also like it because it's such a Viennese market.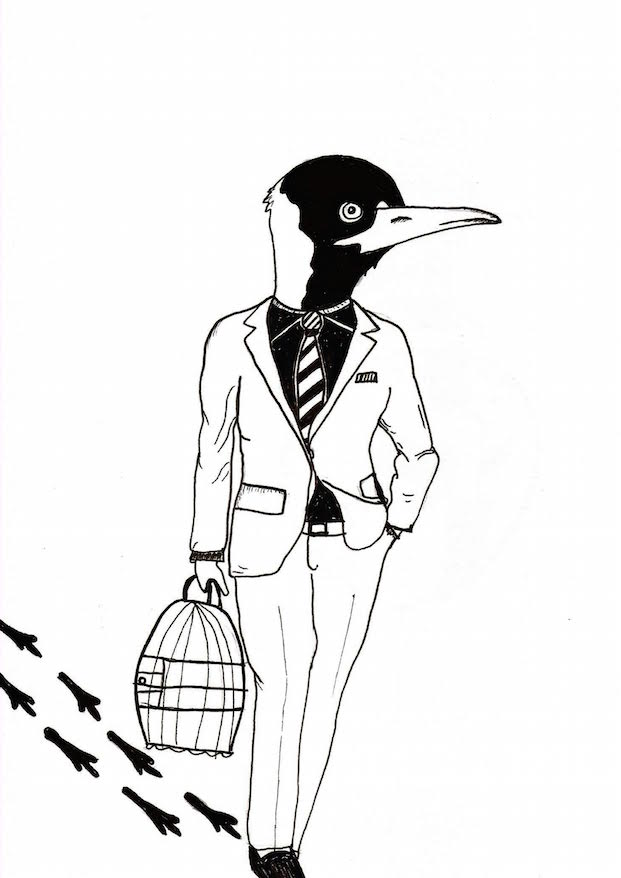 10. What does Vienna mean to you, and how has it influenced your work?
Even though I'm not currently living there, Vienna is my hometown and I identify myself as Viennese. It's always on my mind, and many of my motifs reflect things that I miss from home.