Holy guacamole, we did it again! Winter is behind us and it's time to dive head first into all the fun that April, and Spring, brings to the city. But bear in mind the Austrian saying: "April, April, der macht was er will" – meaning that in April, anything is possible. Weather-wise, that is.
Here are 13 tips on how to make the most out of Vienna, and life, this month.
Meet new people and then move in with them!
Flatmate Me – Speeddating for Flatmates
When: WED, April 5, 6:30pm–10pm
Where: Bitter Mendez, Karlplatz 2, 1040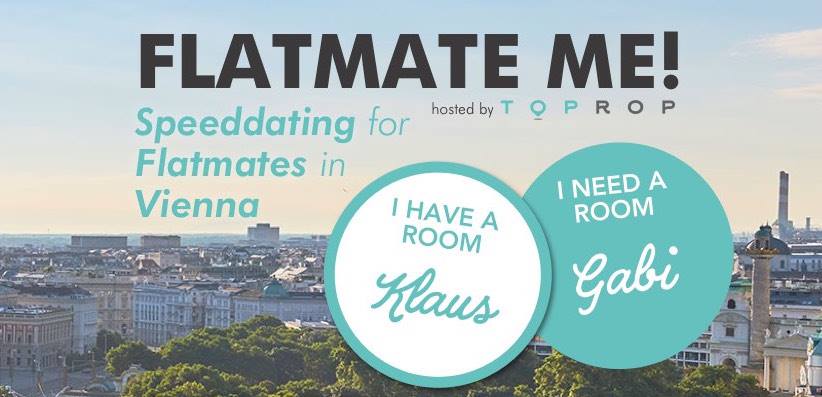 This one is for those looking and those offering a place to live in this fine city. If you're in search of a room, or a roommate, Flatmate Me! is the event to join this month! For the first time in Vienna, this speed-dating-like event gives those searching for a flatshare in this city the chance to meet the people they may be sharing a kitchen and a bathroom with in a chilled setting. The event, created by a clever new real estate search machine, TOPROP, is quickly growing in popularity. And whether it's for the free welcome drink, or the fact that people are actually finding their dream flatshare match at it, it's definitely a fun way to find your new flatmates!
The drill is very simple: at arrival, each guest gets a sticker: white if they have a room, green if they need one. Then the matchmaking begins!
Feel free and spontaneous and dance, dance, dance all day long
Wiener Frühling
When: SAT–SUN, April 8–9
Where: Location is still secret, we believe they will reveal it last-minute, to test our spontaneity , so keep an eye on their Facebook event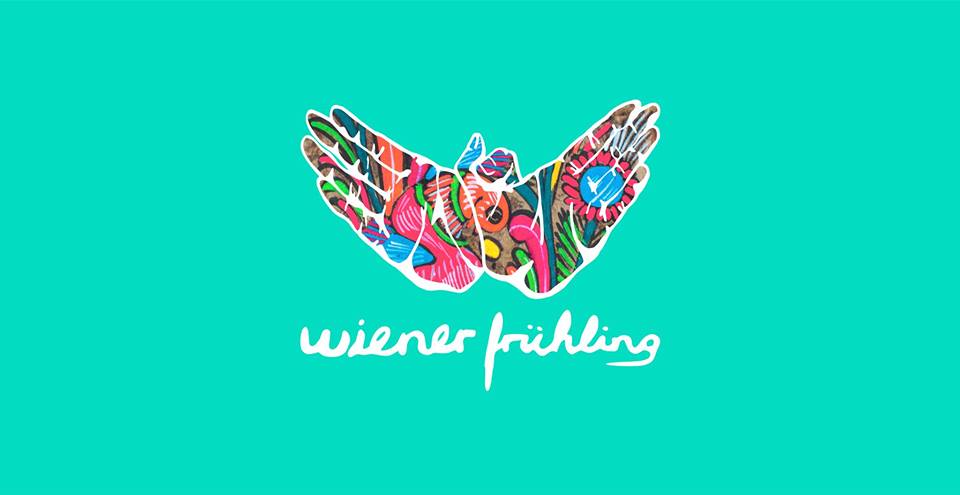 The organisers talk a lot about freedom and open spaces and open cultures and such when describing what this party is all about, but very little about the location, entry fees or any hard facts for this event, really.
But we know this much: it will be open air, start at midday and go deep into the night and wake up the city from its hibernation. The mystery is kind of what made it into our list of the best things this month to do. The music will sound like Slow and Tech ech House and, also… wait for it… Deep House.
So stay open-minded and spontaneous and keep an eye on the updates on this Viennese Spring madness. They'll let you know more details on the event's Facebook page when they're ready to.
Let your inner entrepreneur out to play
Forward Festival Vienna 2017
When: FRI–SAT, April 21–22
Where: MAK, Stubenring 5, 1010
Entry: from 150€/day or 200€/2 days

This is one of those conferences that are meant to inspire you to change your life and career entirely, and get up very early in the morning for the days to follow, to, you know, simply achieve more. At Forward Festival, you'll have the chance to feed your innovative spirit with insights from some forward thinking creative minds and successful entrepreneurs, exchange ideas and network with other out-of-the-box thinkers in between keynotes. Find the complete program, and other details about the festival on their website.
THE spring market to visit this season, in one very cool location
Spring market @ Creau
When: FRI–SUN, April 21–23
Where: Creau, Meiereistraße / Krieaupromenade, U2 Station Krieau, 1020
Entry: 2€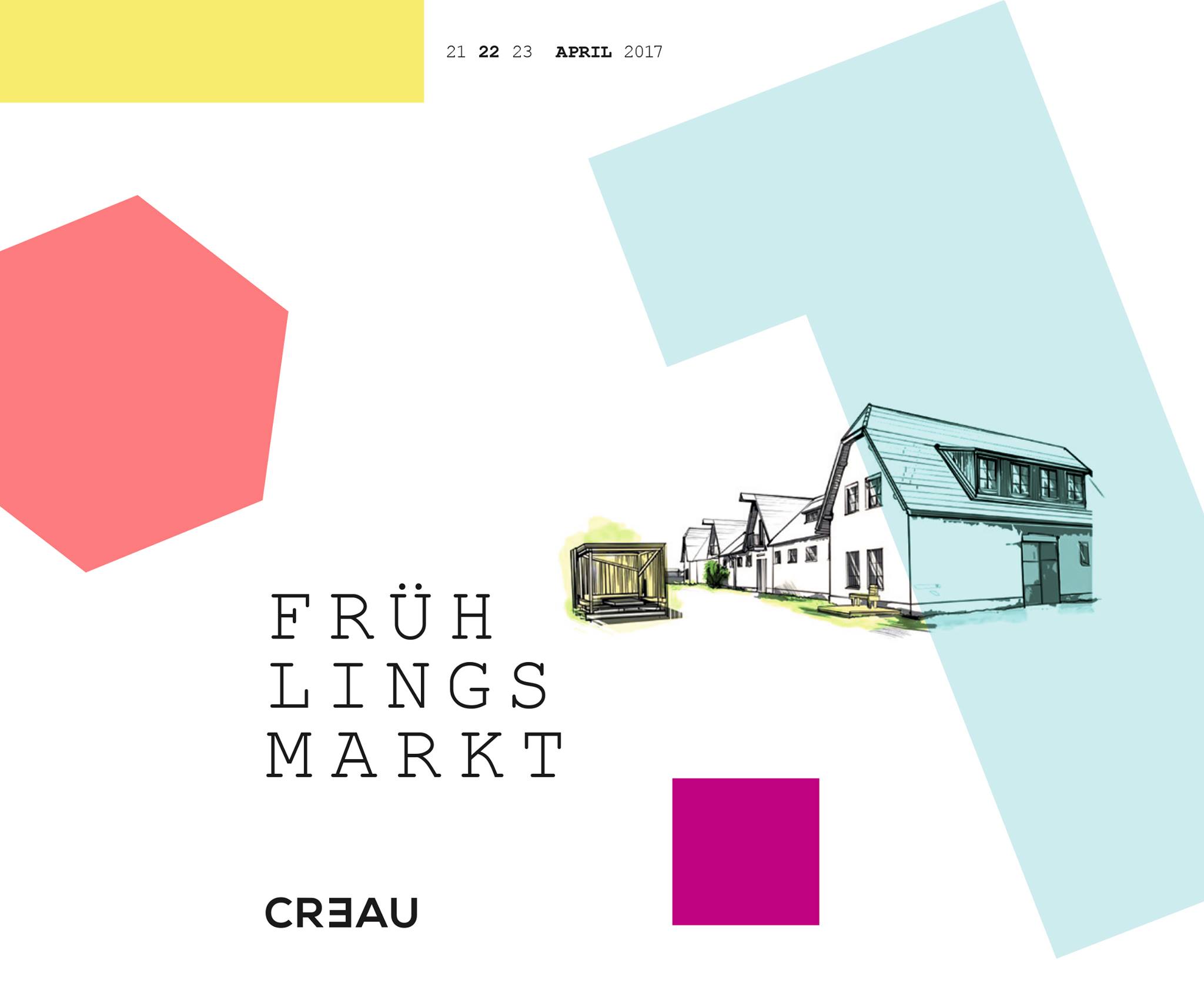 This is the spring celebration that has it all: shopping for designer bits and pieces, food trucks, DJs, entertainment for the kids and boozy tunes for adults (or whatever you want to consider yourself).
The location is one of our favourites in the city right now: repurposed former horse stalls, surrounded by plenty of open air space and an artsy vibe (if you haven't check Creau out yet, you should be very disappointed in yourself).
A festival with or without scharf?
Wiener Kebab Festival
When: SAT–SUN, April 29–30
Where: The exact location will be announced on the Facebook event page.

Looking for some fancy fine dining experience this spring? Then you might end up feeling very lonely there with your pinky finger raised in that fancy restaurant you opted for, because meanwhile, we'll all be having a blast over at the Kebab Festival happening this April. Yes, that's right, this key to our 4am feasts after nights out has finally been recognised for the greatness it deserves.
The best of the best kebabs will be made by the masters of this fast food favourite. Learn your kebabs and learn, once and for all, what sets apart the Iskender from the Adana or the Șiș Kebab and what a Schawarma actually is. Spicy streetfood at its best! The only question left to answer is – scharf oder ohne scharf?
Dance to electronic beats under blossoms and sunshine
Electric Spring
When: THU–SAT, April 20–21
Where: Museumsquartier, Museumsplatz 1, 1070
Entry free!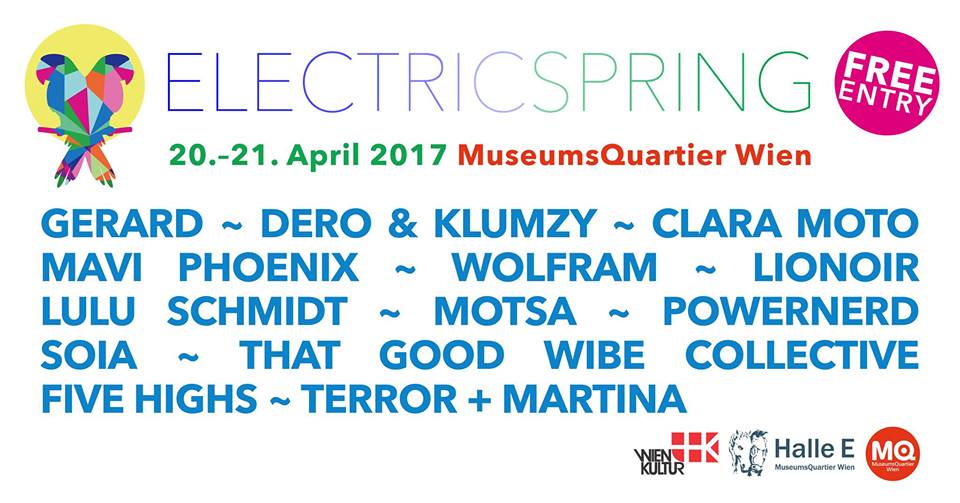 Another year, another spring, another electric spring celebration with a generous line-up in the yard of the Museumquartier. We love this free event and are sitting amongst the crowds every year. However, this year's motto is "Move," and the organisers promise they won't give us a chance to sit down between the bouncy acts of the selected electronic DJs. Guest stars this year are ETEPETETE, a hyped DJ/VJ Collective from Graz, with the mission to keep all of the MQ moving and dancing into spring. Check the whole line-up and daily program on the official website.
Ice, Ice, Baby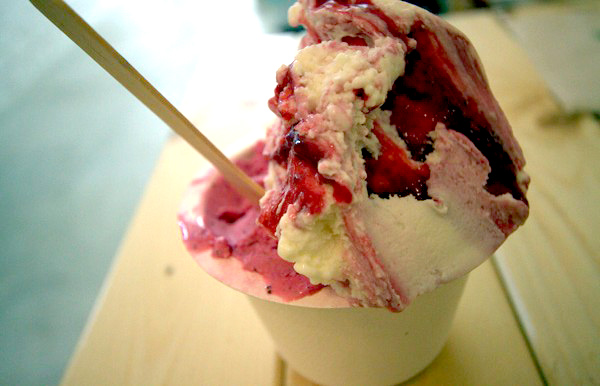 Sometimes I dream of sitting in front of a bathtub filled with creamy, delicious, cold ice-cream, big spoon in hand and a sea of banana, caramel, hazelnut, mango and a whole lot of other goodness just for me. Then I usually wake up to the bitter realisation, that it's not the right time yet (I can hear my parents' voices right now) and that the heating is turned up too high again.
Anyway, it's April now and we've heard something about the temperature hitting 20°, so all inhibitions are gone and it's time to hit the ice-cream parlors of this city.
Travel to Morocco, without leaving Vienna
Marokko in Wien
When: MON–SUN, April 24–30
Where: Aux Gazelles, Rahlgasse 5, 1060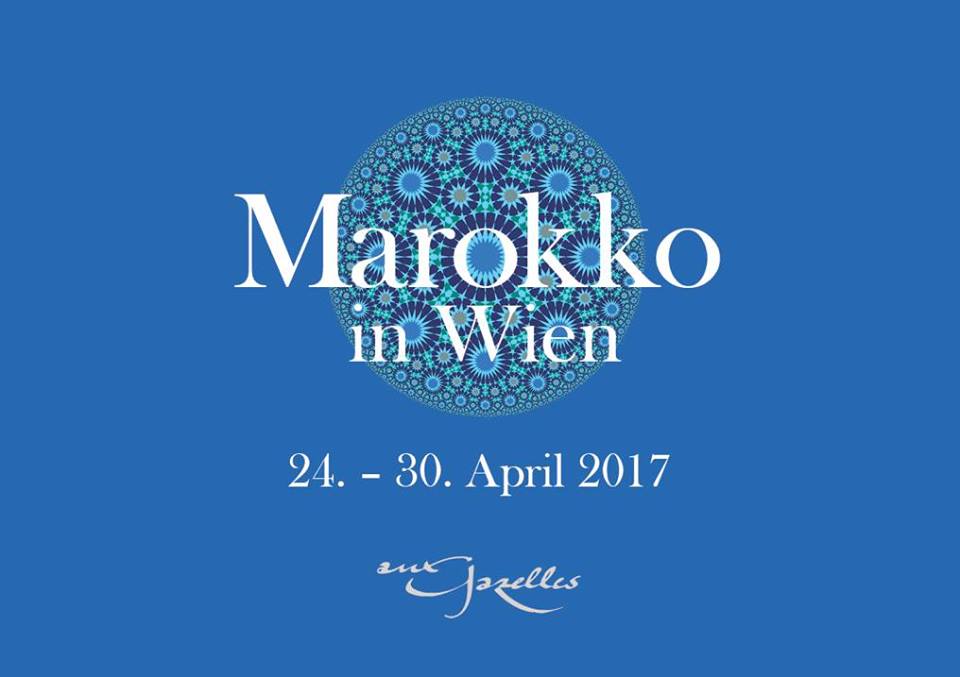 A whole week will be dedicated to the magic of Morocco this month. Beginning on Monday, the 24th of April this festival will continue to bring glimpses of this distant culture to us for 6 more days. There will be a Grand Bazaar with several exhibitors, Berber arts, films, cooking classes, live music, belly dancers, shisha lounges, DJs, you name it! Enough to fill a week and give you a good taste of this stunning country, for seven days in a row.
Discover all those cool little clubs along the Gürtel in one night
Gürtel Connection #3
When: SAT, April 29
Where: Lerchenfelder Gürtel, 1160
Entry: donation based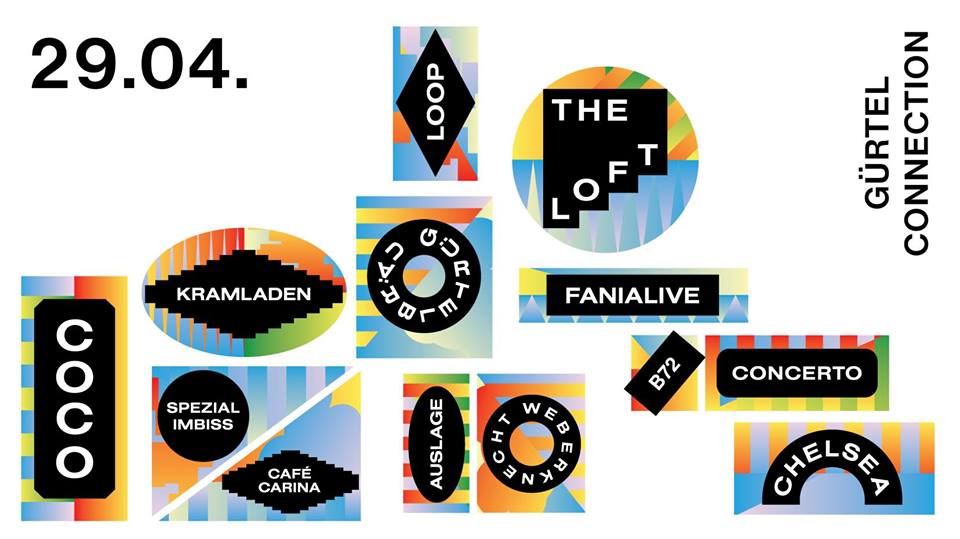 This one-night festival connects 12 locations along the Gürtel in 50 live acts and DJs. And it's all for a good cause!
All the money raised will be donated this year to the Verein Wiener Frauenhäuser, an organisation supporting women who are victims of domestic violence.
The donation allows you to enter all the following locations, that will also be competing to give you the best entertainment of the night: The Loft, Fania Live, Gürtelbräu Wien, Club|Bar Auslage, Loop Wien, Chelsea, Weberknecht, COCO Bar, Cafe Concerto, Rhiz Vienna, Kramladen , Café Carina, B72 & Spezialimbiss. The detailed program can be found on the event's Facebook page!
The month of the bike!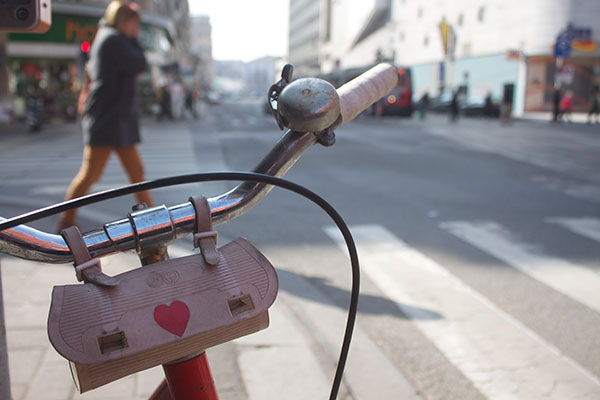 We've elected April as "The Month of the Bike" and as (admittedly seasonal) bikers we couldn't be happier that it's finally upon us. If you haven't yet gotten back to feeling of the sensational freedom found on two wheels, or haven't found your perfect bike friend yet, then we recommend you visit the "Rad Bazar" taking place at Café Kandinsky on the 17th of April. Amongst private sellers, the guys from City Biker will also be there. Find more info, here. 
Plus: check out our article on 'How to get your bike ready for Spring,' full of tips from a professional.
Head to the waterside!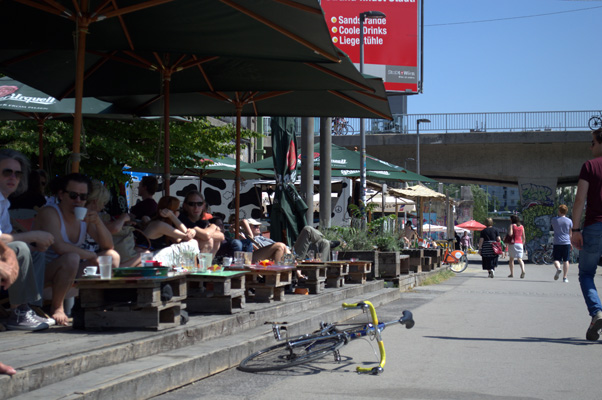 The start of those nice long days by the waterside with drink in hand, and friends in short shorts are here. The bars are slowly opening up along the Donaukanal, including our summer favourites, ADRIA and Tel Aviv Beach. And also one of Vienna's favourite beach bars on the Donau river, the Vienna City Beach Club is open for partying. Let the summer hedonistic fun begin!
Vienna's open air designer market is back
WAMP ★ Frühlingsdesignmarkt im MQ ★
When: SAT, April 22
Where: in front of the MQ, Museumsplatz 1, 1070

Everybody together jumping into the air at the same time, and yell – WAMP! Vienna's open air international designer market is back! Spring weather doesn't only mean the birds and other furry creatures, including humans, are making sweet tender love in the trees, but also that the open air events that we love return. WAMP brings a whole bunch of Eastern European and local designers together in a great atmosphere in front of Vienna's MQ. There's also usually a few food trucks supplying some tasty street food.
Festival for indie fashion and art
Take Festival for Independent Fashion and Arts
When: TUE–SAT, April 25–29
Where: Alte Post, Dominikanerbastei 11, 1010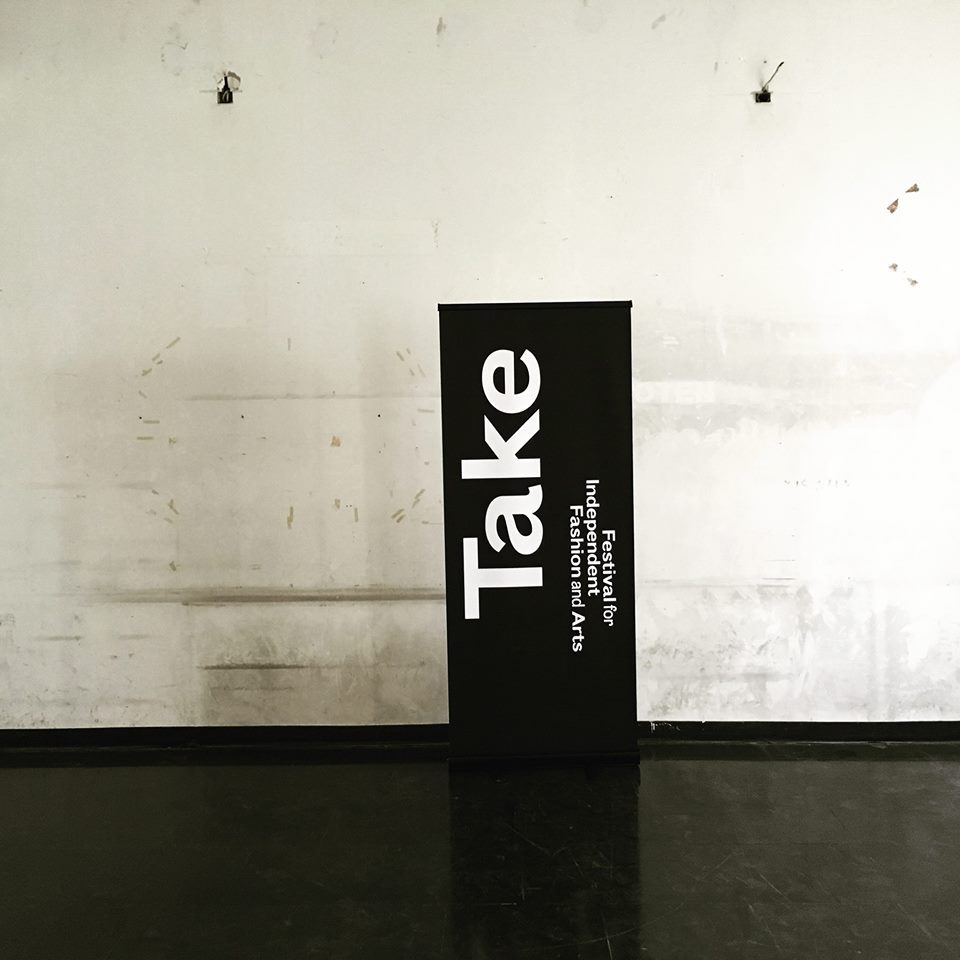 A stage of creativity, fashion and other art will be set up in the cool location of the Alte Post at the end of this month. The festival for independent fashion design and art, the Take Festival, will fire up and have crowds burning for exciting art and fashion talent, with plenty of parties, fashion shows and other great stuff happening. Find the details, here.
On your shovels, set, go and garden!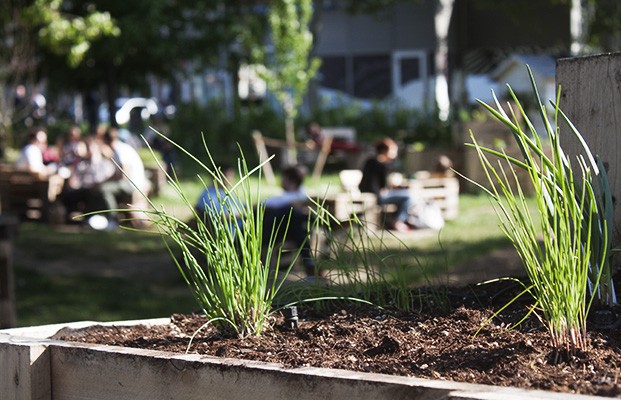 Drum rolls please! For us, this may be one of the best parts of spring – gardening! Or in my case, trying to keep plants alive in my flat. Last summer and the heart-breaking fight to keep my tomato plants alive or under control (are they supposed to grow double your body size?), have not discouraged me, yet made me realize that you should definitely consider the limits of your gardening space. So, you lucky garden, terrace or balcony owners, go wild on my behalf.
Whatever kind of plants you are looking for, we highly recommend you visit the Raritätenbörse Wien on the 7th–9th of April at the university's botanical gardens. There, you'll find plants and seeds of every shape and colour, information from professional gardeners, and the chance to hang with fellow plants lovers.
Tip: Want to join Vienna's gardening community but don't have a space? Get in contact with the project "Garteln ums Eck" and find out if there is a small urban space around your corner that is waiting for your green thumbs.