While the outpost of Das Campus is located in the windy city of the 2nd district's Economic's University, it makes for a pleasant breakfast place not only for students, but also for those who buried their study days deep in the recesses of their mind long ago.
Part of the perpendicularly peculiar and impressive Wirtschaftsuniversität campus (the economics campus) this bar and restaurant serves up – exclusively on the weekend – a cheap, student budget breakfast, in an original setting.
The portions match the prices ­– small – hence, we recommend attacking the breakfast menu like you would tapas – mix, match and munch away!
They've ventured out of the box with the menu, with 5 different breakfast food groupings – egg-based dish variations, sweeties (where you'll find pancakes and French toast), yoghurt and muesli sides, a 'easy cheesy' cheese selection and a 'cheesy and wursty (cold meats) mix, and a series of baguette creations. And while the menu is fun and will inspire big breakfast expectations, unfortunately the flavour fell flat on our visit. The presentation of the dishes is cute and neat, but the flavour is nothing to get out of bed early for.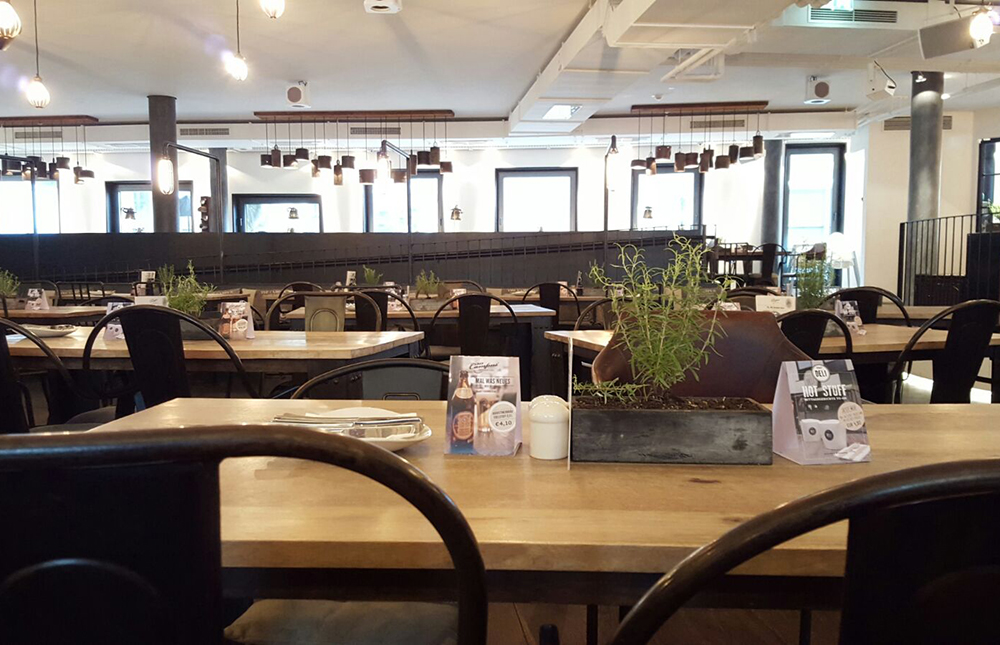 Nevertheless, the slick, stripped-back, industrial-styled surroundings act as an incentive to order another of their mediocre-to-ordinary coffees, and stay a while. Not to mention the the odd leather couch, and the cosy wooden bench booths built to sit a crowd of friends, which also inspire lazy lingering.
Das Campus admits itself, it is modelled on shabby industrial chic that has been done elsewhere in the world, and we'd high-five them on that. We just wish they'd not only imported the look, but also brought the awesome breakfasts being cooked up in such places with them.
Don't get us wrong, the breakfast food isn't bad, but it won't be the reason you return.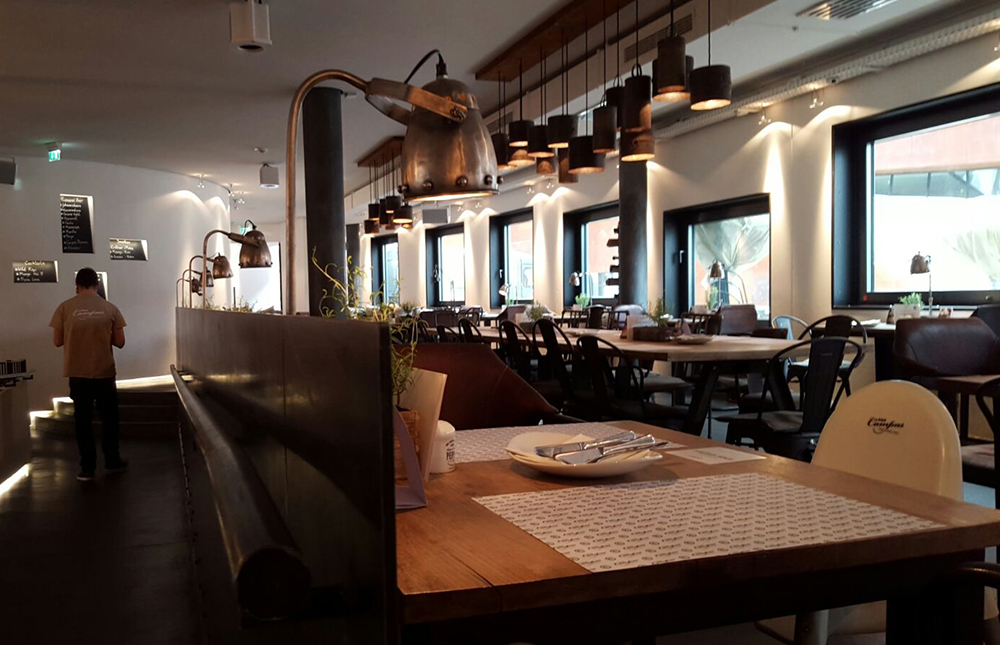 There's also a range of homemade tea creations, and as to be expected in a student hang, there's booze on the breakfast menu.