It all starts with the name. Visiting a place with a name that could be the owner's, automatically feels familiar like you're being invited over to somebody's house for a meal. When visiting Marks place for a meal, the genuinely familiar and friendly feeling of the place is instantly relaxing. The perfect tranquilliser prescribed for a Sunday morning breakfast.
The open, bright restaurant is packed, but doesn't feel like it. The waiting staff are calm and collected, and they find a spot for us at the broad bar, which we're happy with and its birds eye view.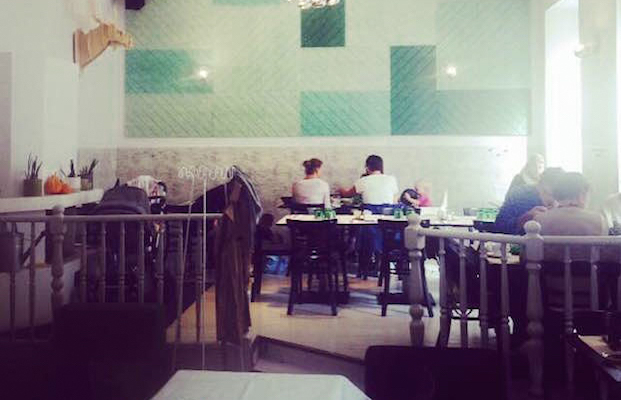 The breakfast menu and its five choices make me think – since breakfast became a fancy meal of the day, sitting all distinguished next to dinner on most restaurant menus, finding an original breakfast is like finding a cleanly-shaven guy at a hipster designer market – a pretty tough task. A breakfast at Marks is refreshingly original.
The selections goes from a vegan breakfast boasting a pumpkin smoothie, to a 'Hangover' (beans, eggs, bacon etc.) or 'Nordic special' (salmon, bagel etc.) each comprised of breakfast foods that fit their name.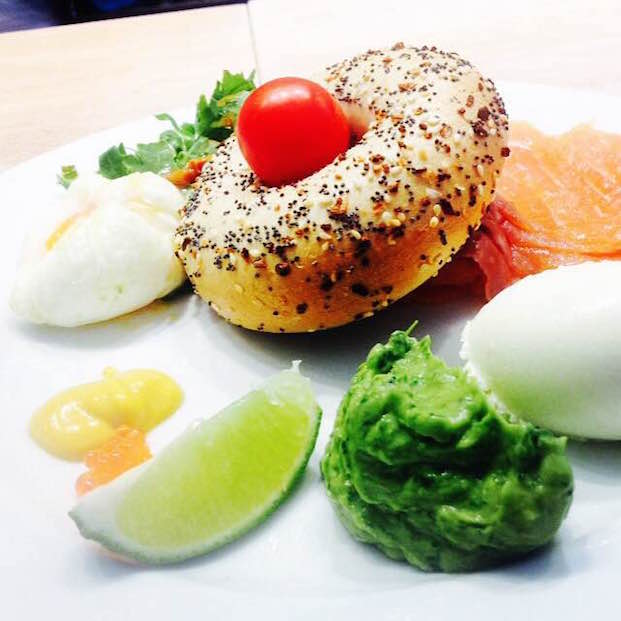 The inclusion of a freshly baked bagel instantly wins me over with the Nordic Special, and when it arrives I note on my napkin (as I forgot my notebook) 'portions bigger than price'.
The array of food on my vibrantly presented plate allows me to make the perfect fork full – first salmon, a smear of crème fraîche, guacamole, a yellow mustard with kick, and a few leafs of rocket for good measure. This is followed by a chunk of the seeded bagel.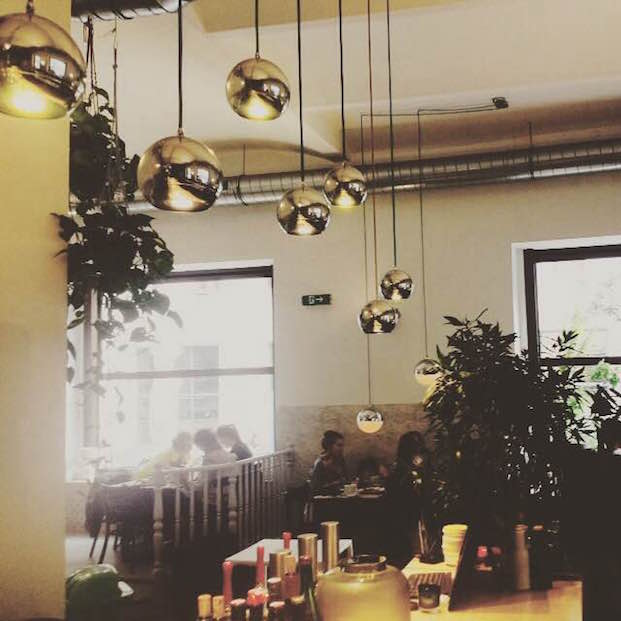 The waiting staff are attentive and continue to maintain our water supply, and several of them ask in a unobtrusive way, 'How is everything?' A little chewed up, soggy bread flies out as I answer, 'delicious'.
Marks' menu is covered in clever creations made with simple ingredients, and it's not until you see the breakfasts making their way out from the kitchen that you realise that this place is serving up some wickedly conceived breakfast food.
Marks is made for sipping coffee all day, with your head eclipsed by one of the many newspapers and magazines by the window. But after I've had my way with my breakfast, I have the raging feeling to start the day. And I'll take the waiter's smile with me.