You can go on a trip at Vienna's newest concept bar/restaurant, Blue Mustard. And while we're not talking the kind of trip involving a red convertible, Las Vegas, a suitcase full of drugs, and hallucinations that lead to you trashing your hotel room, the interior design of this place will have you convinced you are on one.
After passing the golden food truck on your right in the entrance, and stepping into Blue Mustard, it's like stepping into somebody's imagination, and you kind of are. The possessor of this imagination, now materialised into this concept bar and restaurant, is Vahe Hovaguimian.
"I love Vienna so much, I wanted to give something back to it and celebrate it," says Vahe.
Vahe wasn't joking. He loves the city so much, he lit up the bar and the walls of this place with it. That's right, a map of the old district is represented in a impressive light installation. And his dedication to his adopted city doesn't stop there. Check out the gothic arch windows behind the bar – inspired by Stephansdom, and hand carved out of wood.
But while Blue Mustard has elements of old Vienna in a flashy, Miami kind of way, the concept of the original food and drinks menu is all about traveling to far off places.
The Flip out menu – with food on one side and drinks on the other – acts as a tour guide for your tastebuds, and with a nicely wrapped concept, invites you to make your decision of dish and drink by deciding on a destination – Vienna to Napoli, Paris to Tokyo, or perhaps a trip from New York to Yucatan would suit you more.

© Benedikt Steinle / www.kitchenkonsulting.at
While a restaurant offering such a broad range of international dishes should be treated with suspicion, Blue Mustard's star chef, Alexander Mayer, is more than up to the task. If you don't know him, do what we did, google him – this fellow knows his way around the world's kitchen.
The dishes are generous serves and surprisingly well priced (considering the high quality and setting in the 1st district), with a four course trip from New York to Yucatan setting you back around 54€ (3 dishes + a desert), meanwhile, you can also select your dishes individually, with prices ranging from as low as 9€ to a Black Angus steak at 18€.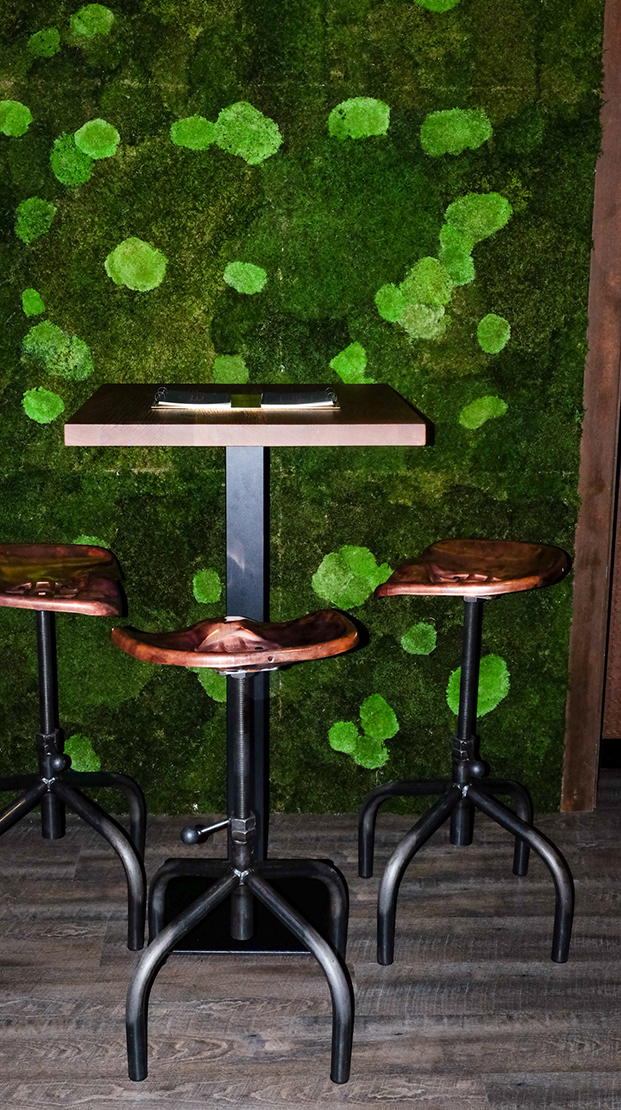 On the other side of the menu, where you can also travel to the other side of the world, there's an impressive craft beer and wine selection, along with one of the highlights for us – an inventive craft cocktail menu with house creations incorporating unexpected infusionsm, like of bacon, Jalapeño and sage.
The further you travel to the back of the menu, the harder the cocktails get, so expect turbulence. We were squirrel-eyed after a few sips of the 'Yankee,' a concoction of bacon, whiskey, beans, corn and root beer (14€). If you can't make a decision, speak with one of the waiting staff who's eyes light up when we ask him to recommend something for us. Blue Mustard's cocktail game is solid.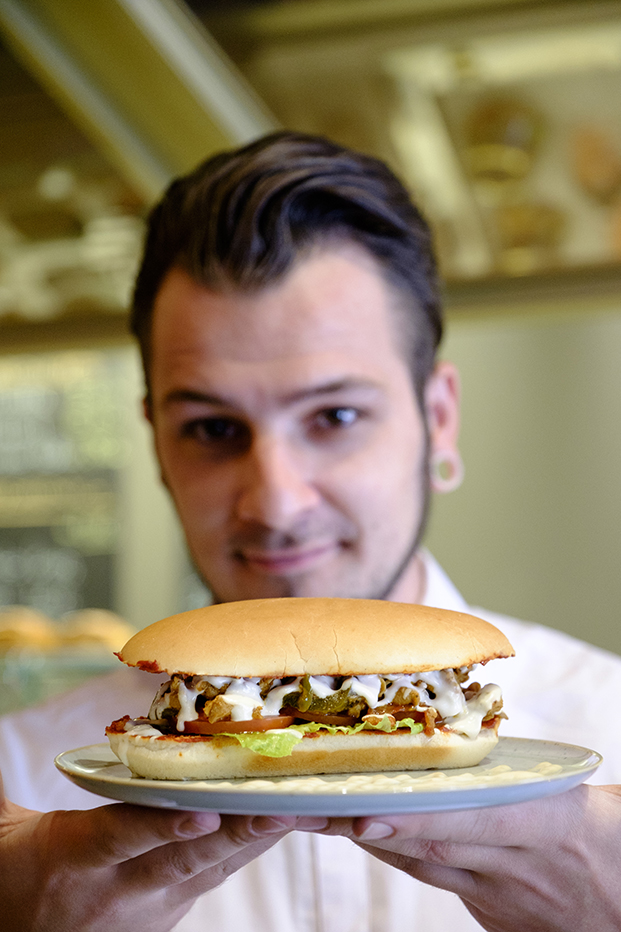 And while all of this dining on the flavoursome dishes and sipping on bizarre cocktail creations happens by night under the warm copper glow of Blue Mustard's interior lighting, by day the permanently parked food truck in the entrance will be serving up some of the city's best street food, including the likes of Vietnamese summer rolls, fajitas, falafel sandwiches, amongst other international quick eats.
So, after all of the above has happened, and you've been around the world and back, and you're safely (while slightly tipsy) seated in one of the copper clad seats perched at the high tables, or in one of the booths lining the walls, you'll be wondering what the hell happened.
There's a lot packed into the Blue Mustard concept, but as Vahe tells us: "People ask me what Blue Mustard actually is – a bar or a restaurant – but I just answer, it's whatever the guests want it to be.'
Whatever the hell it is, it is one wild trip.