We were debating the other day how bizarre it is that any invitation for "a drink" is immediately associated with alcohol. As if, as soon as the sun sets, hydration can only come from a keg or a barrel. "There's only so much Apfelsaft g'spritzt one can drink in a day," was one of the comments, hinting that Vienna's non-alcoholic mix drinks scene is not exciting enough.
We thought it was time to investigate this myth, and straw slurped our way through the city to bring a whole new list of fizzy, fruity, herby and colourful drinks to enjoy this summer. Here are 6 stars of the summer drinks scene in Vienna.
Where: Sparkassaplatz 1, 1150
Opening times
MON: 4pm–12am
TUE–FRI: 7:30am–12am
SAT–SUN: 9:30am–12am
Garden closes at 10pm
Starring this summer drink: Elderflower Green Tea Ice Tea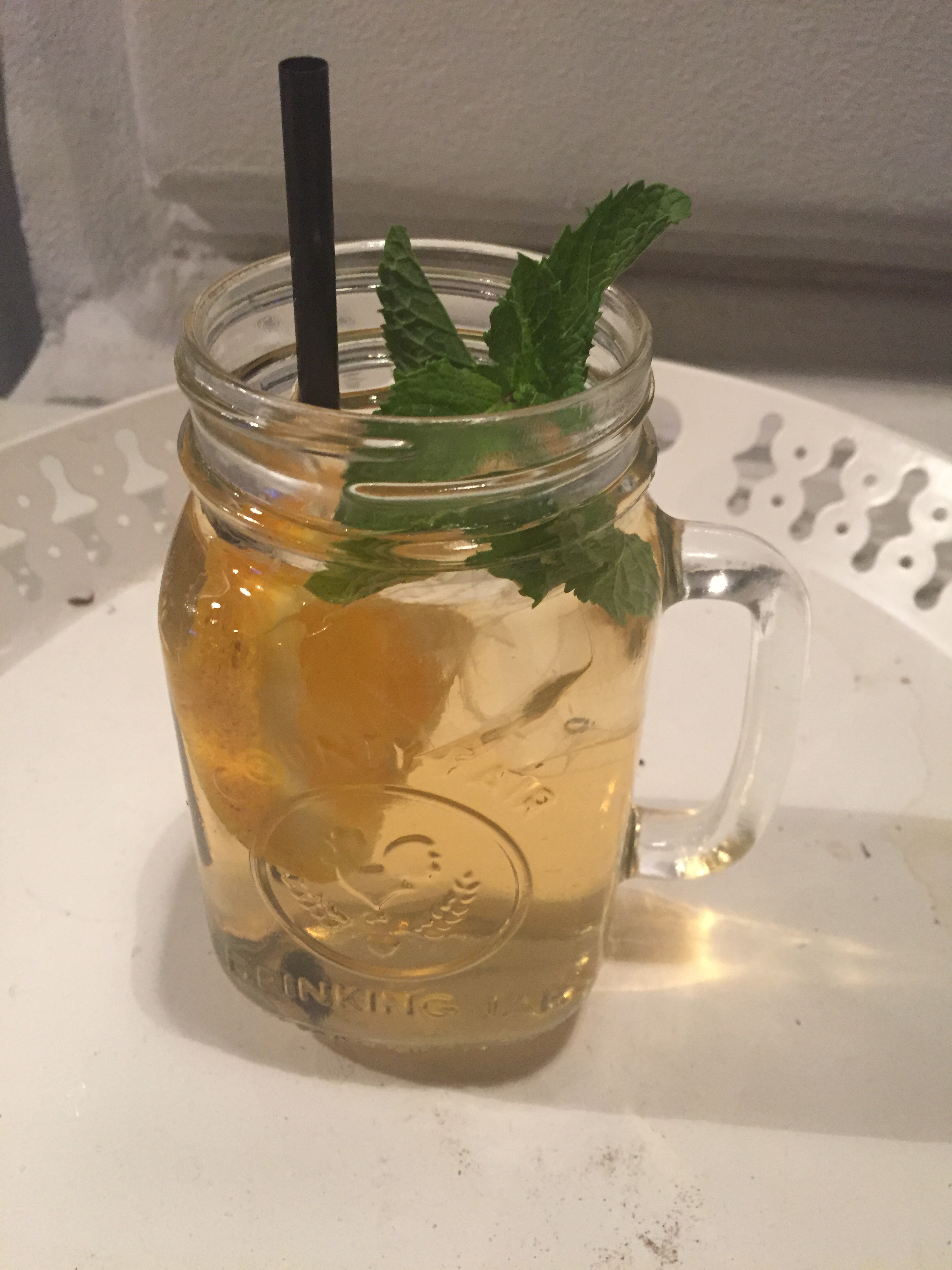 Is it just us or is every beverage that comes in a Mason jar suddenly a homemade wonder made especially whipped up for that moment? This icy, fresh take on Green Tea will fill you up with energy and joy, especially on those hot summer evenings when you feel like nothing will cool you off.
Where: Neustiftgasse 27, 1070
Opening times
MON–SAT: 9am–2am
SUN: 9am–12am
Garden closes at 10pm
Starring these summer drinks: The Fizzy Sodas, including the Forest Berry and the Liquid Passion
Erich is one of our new favourite spots to cool down this summer and their fizzy drinks are the main reason. These drink mixes are the "something else" we've all been waiting for on Schanigarten menus: berries & basil, passionfruit & mint, elderflower & lime – all in a fizzy, belly-tingling novel mix to quench any thirst this season.
Where: Franz-Josefs-Kai 2, 1010
Opening times
MON–SUN: 11:30am–2:30pm, 6pm–2am
Garden closes at 10pm
Starring this summer drink: Rosemary-Lemonade with a river view.
Pretty much anything with the word "rosemary" in it sounds like a creation that has been perfected with that little extra ingredient. And then you see it served in a beautiful big bottle next to a pot of flowers and overseeing the river and passing ships. Oh, you think we are romanticising a tad too much? Just try it yourselves and let us know how it goes.
Where: Mühlgasse 20, 1040
Opening times
MON–FRI: 11am–12am
SAT: 6pm–12am
SUN: closed
Garden closes at 10pm
Starring this summer drink: CaipiCool Drinks, aka freshly prepared virgin Caipirinhas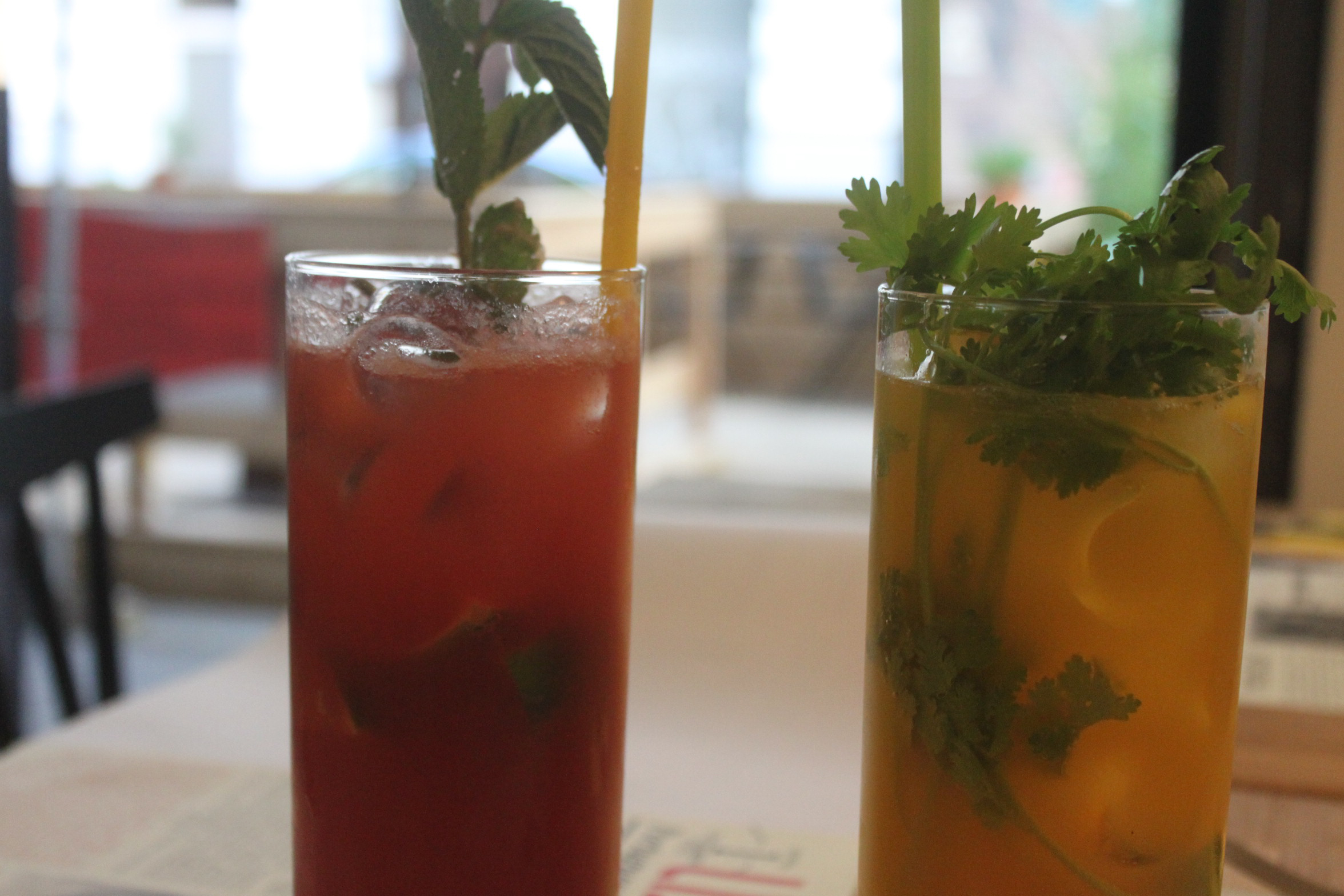 Whether you'll go for the Passion or the Exotic CapiCool drink at Lisboa lounge, you'll feel either way you landed at a latino party somewhere on the ocean. Those kind of crazy parties where random hook-ups happen that have you thinking: "how in the world" …? Like passion fruit coming together with coriander or green apple with cinnamon. That's ok, we won't judge, we'll just sit back and enjoy the outcome.
Where: Zieglergasse 42, 1070
Opening times
MON–FRI: 4pm–1am
SAT: 12pm–1am
SUN: 10am–1am
Garden closes at 10pm
Starring this summer drink: Lemongrass Ice Tea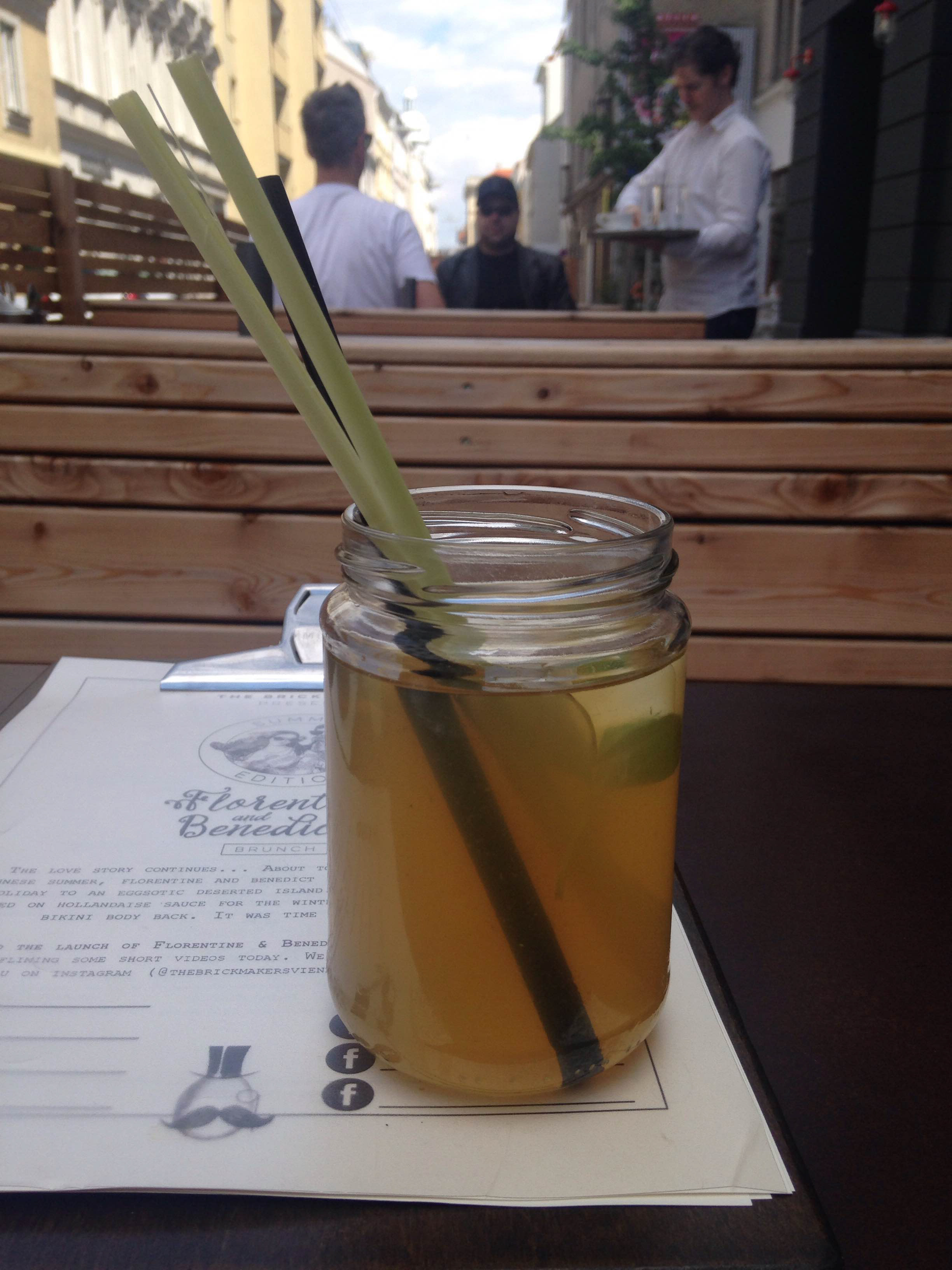 There you were, thinking this place serves only craft beer and ciders. Well, we've got news for you – there's more. The Brickmakers menu is actually full of surprises and the Lemongrass Ice Tea is the most refreshing of them all. So next time you feel like passing on an invitation to Brickies because you don't feel like beer, remember this recommendation for invigoration.
Where: Neuer Markt 14, 1010
Opening times
MON–FRI: 8am–10pm
SAT–SUN: 10am–10pm
Garden closes at 10pm
Starring this summer drink: A whole lot of homemade lemonade with mint and lime
"Une lemonade maison à la menthe," we said to the waitress in Le Bol. "Was?" she replied, which made us realise that our French accents are lousy. What is definitely not lousy in this place is their home made lemonade, in a serving so big it beats any thirst out there. You can even leave your French at home for this one. Just bring cravings for a fruity, sweet 'n' sour refreshment on one of those burning hot days.